Make Your Own Personalised Scallop Stickers
Print your logo on a scallop
Make Your Own Personalised Scallop Stickers
Print your logo on a scallop
Vegan & Eco options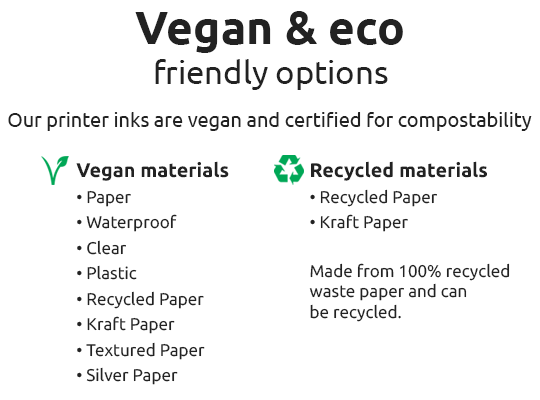 Make your own Personalised Scallop Stickers
Scallop stickers are great for adding a meaningful message to your product or package. Use our scallop stickers for promotional messages, logos or just to let your customers know that your product is handmade. They're produced with a permanent adhesive which is ideal for sticking on tubes, bottles, jars, plastic, and cardboard containers as well as packaging and envelopes. Each and every scallop sticker is professionally printed and delivered to your door in as little as three working days
Our scallop stickers add a creative touch to your product, allowing you to stand out amongst your competitors. Depending on the material you choose to complement the scallop shape, our stickers can be splash and waterproof, making them ideal for other products such as handmade cosmetics, and food and drink items.
We have been in the label business for a long time, and we know that stickers are an extremely effective way of promoting your brand, logo or key message to your customers. Whether you want to share a unique message, something promotional or simply your logo, scallop stickers are extremely versatile.
Our printing service is not only quick, efficient and easy to use, but every step is built with you and your homemade product in mind. We allow you the freedom and flexibility to customise your design entirely, because we understand that what's on the outside is a reflection of what's on the inside too.
Top tip
Now that you have your shape, it's time to choose the material which will best complement your product. If you're packaging something homemade and sustainable, our brown Kraft stickers offer an organic, recycled look, which is extremely well suited to the environmentally-conscious consumer.