Make Your Personalised Square Stickers
Design square stickers online
Make Your Personalised Square Stickers
Design square stickers online
Use Our Designs and Templates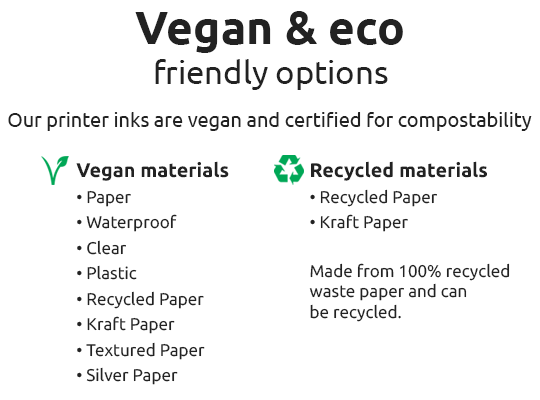 Make your own Personalised Square Stickers
Square stickers are extremely popular amongst our homemade candle, honey jar and coffee cup customers. We use only the best adhesives meaning you can trust our square stickers to be both reliable and long-lasting. When it comes to homemade products such as honeys and jams, cosmetics, and healthy green teas, we understand just how long it has taken to perfect your product, which is why we make sure our stickers are faultless too. Our team are on hand at all times, to offer hints and tips, or general advice if you're in need of a second opinion.
Square stickers are popular, especially when it comes to our candle customers. Our square stickers provide a large surface area for you to catch the eye of the consumer and share those mouth-watering homemade flavours and smells, ingredients, and all-important safety instructions.
Thanks to its four parallel sides, our square stickers are seriously versatile, meaning that they're also a favourite for wedding favours, thank you messages and other personalised products. Whether you need to fit a whole paragraph, a photograph, or both together, with our square sticker the sky is the limit.
Top tip
Now that you've decided on our sleek square sticker, it's time to choose the material which will complement your product the most. If you're looking for something simple but sophisticated, we'd recommend white or clear plastics, but if it's that homemade, rustic, feel good product, then our Brown Kraft Paper will make the perfect match.