Make Your Own Wine Labels
Choose Cream Textured Paper for a Classic Look
Professional Quality Personalised Wine labels
Premium printing
Recommended material: cream textured paper
Not sure of the right size? Check our wine bottle label size guide
Easy to apply. Come on A4 sheets
Make Your Own Wine Labels
Choose Cream Textured Paper for a Classic Look
Professional Quality Personalised Wine labels
Premium printing
Recommended material: cream textured paper
Not sure of the right size? Check our wine bottle label size guide
Easy to apply. Come on A4 sheets
Use Our Designs and Templates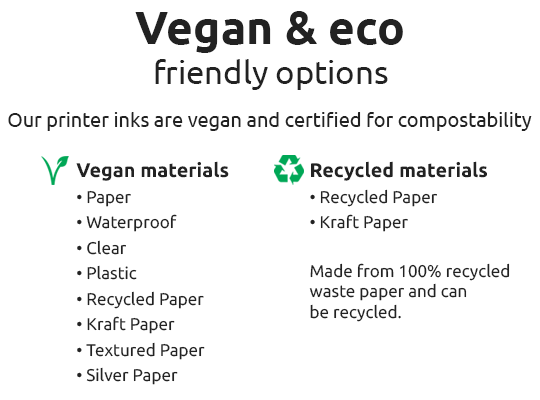 Make your own Personalised Wine Labels
Are you a small business or individual looking to customise your own wine  labels? We help many small UK vineyards and customers look professional for the wine market by allowing them to upload their personalised wine label design and then completely customise the label type to suit them. It is very common for our wine customers to pick cream textured paper or otherwise know in the label industry as antique white laid. It is often seen in wine shops to upsell wine, with a cream background and bumpy texture it is quite unmistakable as the 'traditional' wine label material.
Add a rectangle label to the front of your wine. We offer a 'wrap around' label size especially for bottles (125 x 35mm). Measure your bottle and see if this might suit you. This material is also waterproof despite being paper, so no need to worry if you are considering bottles may go in the freezer, fridge or ice bucket. Take a look at the information and tips below and create the perfect wine bottle label to match your carefully crafted vintage. We offer free sample packs with all our materials, shapes and sizes included so just get in touch with us and we'll send one straight out to you.
If this is your first time creating wine bottle labels it can be tricky to know where to start. We understand, so take inspiration from the wine section in a shop or look at some of our past customers shown above. Take care to analyses how effective their design is at grabbing attention. Our labels are suitable for wine bottles of all shapes and sizes. To start designing your labels just follow the steps below. All labels are permanent.