How to make CLP labels for candles and wax melts the right way
A simple guide to creating candle & wax melt CLP labels
Your wax melt or candle business is just getting started and you are so excited to share what you have created with the world. It smells incredible.
But before you book that stall at the local market, there's something you need to know about - CLP regulations. Not complying with this regulation can result in fines, penalties and possibly even prison time.
We don't want to worry you, we just don't want you to get hit with a massive fine for something that can easily be sorted. We are going to make this CLP stuff headache-free, with simple to create compliant labels or stickers and jargon-free explanations.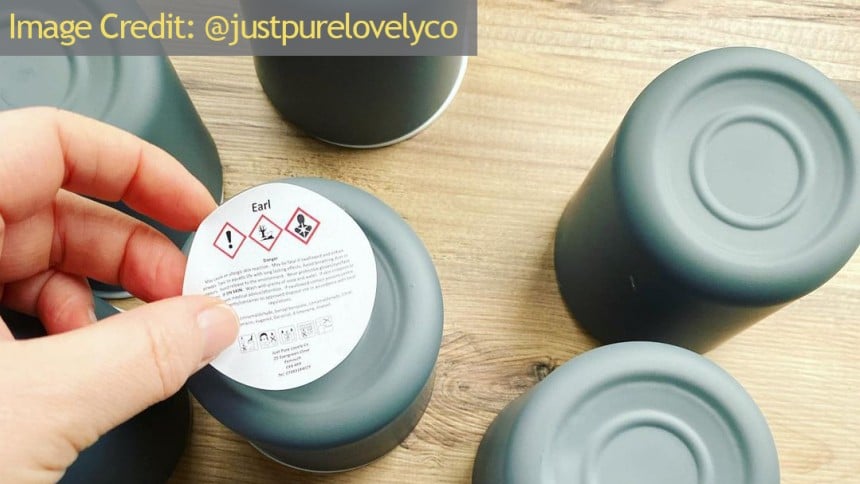 What is CLP?
Let's start at the beginning. What is CLP? The CLP Regulation (Classification, Labelling and Packaging) standardises the warnings that need to be on products.
Both candles and wax melts fall within the CLP Regulations and are going to need specific labels. They can be fixed on the base or back of the product.
We've made creating CLP labels a breeze with free printable and customisable CLP templates. We know that legal guidelines and requirements can be pretty heavy reading. They can leave you in a bit of a tizz.
So we have put together a CLP label guide to tell you what information you need on your sticker or label.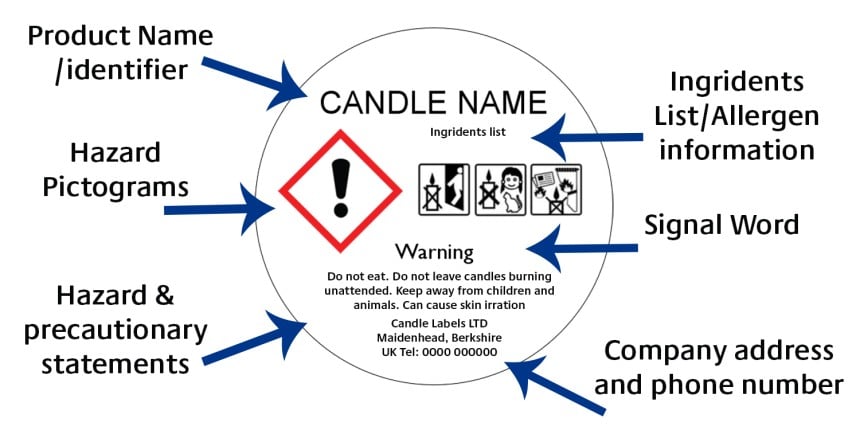 What do I need to include on a CLP Label?
How to make your own CLP labels for candles and wax melts
How to make your own CLP labels for candles and wax melts
A "CLP Label" for candles and wax melts must have the following information:
●      The name of your product, the fragrance and what the item is (ie a wax melt or candle)
●      Any allergen ingredients
●      Signal word - something that indicates to customers how hazardous a substance in your mixture could be. Examples are "Danger" for hazardous substances and "Warning" for those less hazardous
●      Hazard pictograms and hazard statements - you can find out more about these from ECHA and HSE
●      Company address and contact details
We've made remembering to include all of this really simple with our CLP label templates. Just choose the layout that works for your product and fill out the information.
Free CLP Label Design Templates for candles & wax melts
Once you have finished customising your CLP Label template, you can either print the CLP labels yourself, or ask us to print your labels for you. Prices for our Print Delivery Service start from just £12.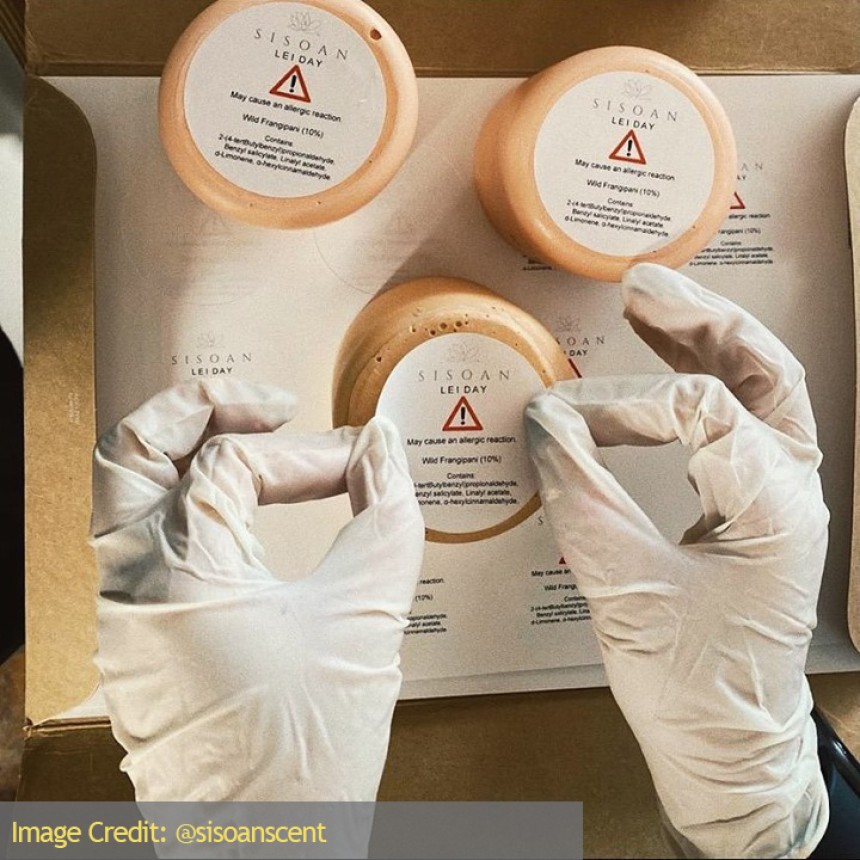 Understanding CLP labelling
Guidance on CLP labelling for candles and wax melts
Still have some questions?
Here are a few answers to the most commonly asked questions on CLP labels.
Do I need CLP labels for candles & wax melts?
Yes. Candles and wax melts fall within the CLP Regulations and so they need compliant labels.
Is CLP labelling a legal requirement?
Yes. If you are selling your scented candles and wax melts in the UK and EU then you have to label any mixtures that contain hazardous chemicals.
What are the two types of signalling words that are used on CLP labels?
The GB CLP Regulation states that the two signal words to use on hazardous labelling. These are 'Danger' and 'Warning'.
Do CLP labels need to be stickers?
Your CPL label needs to be properly secured to your product. You don't want it falling off in transit. We've found that self-adhesive labels or stickers are an easy way to add CLP labelling to a product.
How to create your CLP labels
Now you understand the regulations you are ready to be let loose on the CLP templates from Avery!
You can edit the text and customise the design to fit your brand. Or, if you are feeling really confident after reading our CLP guide, you can even design from scratch in the labels section.