Avery is all about you having choice and freedom.
Whatever the project, you choose the labels and the way you want to buy them.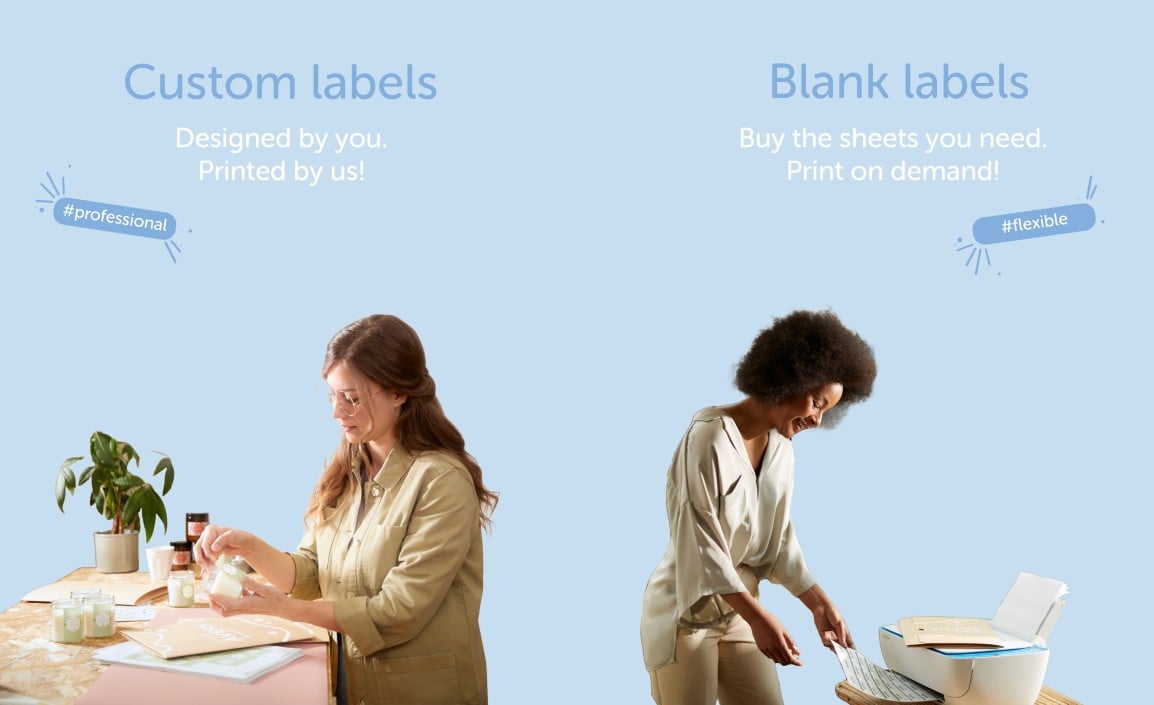 Frequently asked question
What labels do I need?
Whilst we can't know exactly what labels you need, we know that you need our labels! What we mean is that we have a label and sticker suitable for every project. Our customer service teams are always happy to help identify the perfect material for your intended use, or check our simple to use material comparison tool below.
Why choose Avery?
At Avery we know labels... in fact, we invented them! We have been making label for more than 80 years, so we like to think we are fairly good at it. We have a wide range of unique materials, wide range of shape and size options giving you the ultimate choice to create your perfect label or sticker.
Do I want a custom label or blank?
Well that depends. Both stick, both hold information and both are fully customisable with our free design tool. Custom labels are the name we give to the products we print for you and ship out to you. Blank labels are what we call the plain label sheets that we send out to you so you can print at home suing your printer.
Learn more about materials for Labels & Stickers