Avery Design & Print
Free Label Design Software
Our label creator allows you to select and personalise templates and then print it yourself or let us print it for you.
Customise a free design or upload your artwork
Add custom fonts, colours & graphics
Easily import data with our mail merge
Save projects online
If you are looking for a free online label and sticker design software, then Avery Design & Print is your answer. Our easy to use label designer allows you to select and personalise templates to print yourself or we can print for you.
Select pre-designed templates or upload your own artwork
Add images from your computer, social media or our clipart gallery
Easily import contacts or data with our mail merge feature
Automatically generate QR and Barcodes, serial numbers and batch codes 
Design on any device, anytime, anywhere, saving your projects to the cloud
Open Template in Design & Print
After entering your product's software code, follow the simple steps to select your template design then add text and images.
Already have a Design & Print account?
Click here to Login.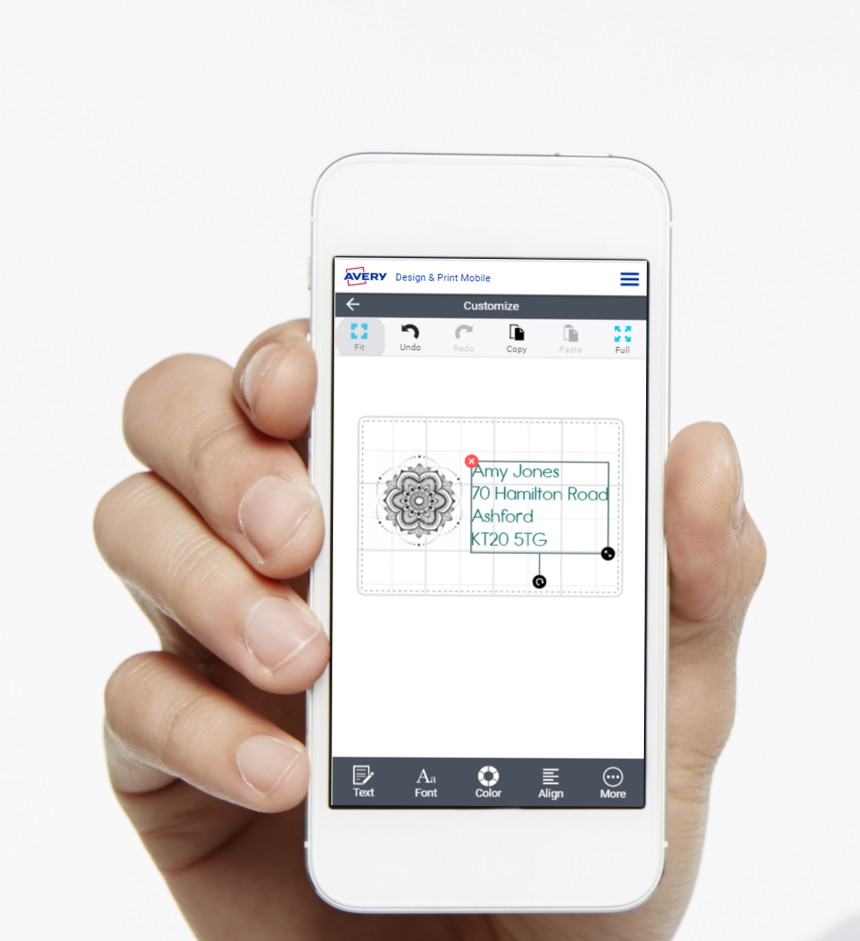 Design & Print on your Mobile
If you would prefer to do your designing on the go, Design & Print can be used from any mobile phone connected to the internet.
On your phone right now? Simply open Design & Print and the app will detect if you are using a screen size smaller than 7" and redirect you to the mobile version of the Design & Print software.
Now you will be able to create your label designs no matter where you are*.
* Please note, at the moment it is not possible to print your PDF directly from your phone's browser unless you use Safari. Please email your design to a Computer to print from the desktop version of Design & Print.
Want to watch our tutorial on how to create your label design on your mobile phone?
It takes less than a minute to see what Design & Print can do!
Design & Print Reviews
Look what our lovely users say about our online label creator:
We understand using new technology isn't always easy, but we're here to help you along the way: