Make Your Own Personalised Logo Stickers
Fast delivery throughout UK
Use Our Designs and Templates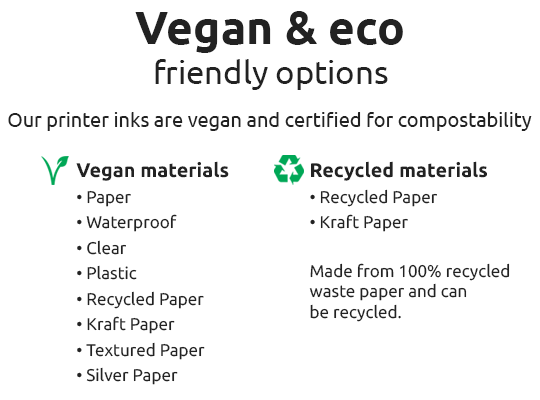 Make your own personalised logo stickers
Are you a small business or individual looking to customise your own personalised logo stickers? Using logo stickers can dramatically increase interaction, either gifting stickers at events can improve customer relations and be a unique way to show off your brand.
Your brand is important. It might feel intangible, but your brand is what sets you apart from your competitors. It conveys the characteristics of the product or service you provide to your customers or prospective customers and encourages people to find out more. Strong branding, clearly communicated can result in your products flying off the shelves.
Your logo is a key part of your overall branding. By creating your own logo stickers, you can apply your brand to multiple things. You can even get a set of logo stickers printed to include in mail outs, orders and any goodie bags that you give away. A reason companies of all sizes use stickers to promote themselves is that it is a physical and low-cost marketing strategy.