Make Your Own Personalised Heart Stickers
Add the perfect finishing touch
Make Your Own Personalised Heart Stickers
Add the perfect finishing touch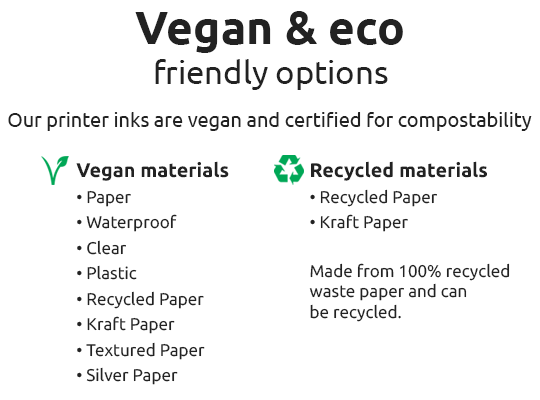 Make your own Personalised Heart Stickers
Heart stickers add the perfect finishing touch to homemade food products including jams and honey, but also look wonderful on other items such as invites, bags and jewellery boxes. Use our heart stickers for promotional messages, logos or just to let your customers know that your product is handmade with love, available in 40mm and 50mm sizes.
We all need a little TLC from time to time which is why we have recently introduced heart stickers to our packaging collection. We believe that being truly homemade is something to be proud of and that by adding a heart sticker to your packaging you are extending that feeling of warmth and pride to your customer too.
Whatever your message, heart stickers allow you to say it with love and authenticity. Whether you want a stand out sticker to feature your logo on, or you want to tell your customer that your homemade rhubarb and ginger jam was made in Yorkshire, these small but trendy stickers are perfect for that subtle but important message.
Not only do heart stickers look fabulous on honey and jam jars, but they are a favourite when it comes to paper bags, cardboard boxes and those personal invitations too. There are no limits to where heart stickers can be placed, and that's because regardless of what the sticker says, the message is always said with love.
Top tip
In a world where everything is mass-produced, why not use our heart stickers to tell your customer why handmade truly matters. No two handmade items are exactly alike, meaning that every single product is one-of-a-kind.