Make Your Own Personalised Bottle Stickers
Great for home brewing!
Make Your Own Personalised Bottle Stickers
Great for home brewing!
Use Our Designs and Templates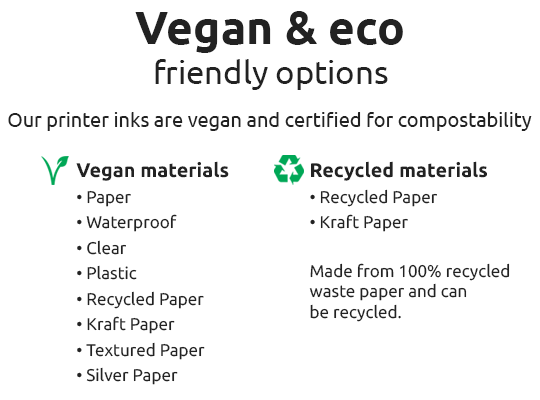 Make your own personalised bottle stickers
So you are interested in some professional stickers for your bottles whether beer, juice, or a vase for flowers. We have the full range of materials that you can pick from. If you think your bottles and sticker will be outdoors for long periods of times we would recommend you purchase the waterproof sticky material. This is an outstanding material which is exceedingly durable, your design ink will not leak or smudge and your stickers will be able to with handle all elements.
If your bottles will not be outside or submerged in water for a considerable amount of time, feel free to pick any of the other materials including our paper selection as all our materials have strong permanent and can stand small amounts of water. Think outside the box and consider perhaps a round sticker for your bottle. Set the tone with your logo, it's a great way to differentiating yourself amongst yours competitors.
Easily personalise your bottle stickers by uploading your design. As soon as they are printed you will see how professional they make your bottles look. If you would like a free sample pack get in touch with our team and we will happily post one out, it includes all materials, shapes and sizes so you can choose at home before ordering online.