Avery's Label Size Guide
Learn how to select the correct label size with our free resources
As labelling experts, we know exactly how to choose the right size label for any use but often our customers find it a little harder. So we created a guide to custom label and sticker sizing that contains a range of resources to help. Either print out our ruler and shapes or see our extensive guides for label sizing based on the most common uses for stickers. Use this page to guide yourself through our collection of useful label measuring tools and size guides. Learn how to choose the right label size below!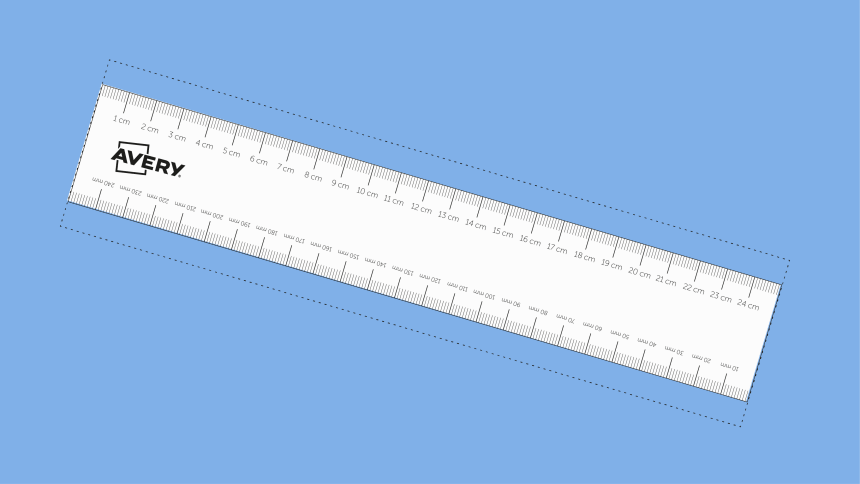 OPTION 1: Printable ruler
Download and print this handy ruler to measure the surface of where your label will be applied. It's great for curved surfaces as it will conform to the shape and give an accurate reading. Just make sure to take the measurement in mm! 



Download Now
We offer a wide range of shapes for our labels and stickers but these four are by far our most popular. We've looked at hundreds of thousands of orders to find the top sizes for each shape so you're almost guaranteed to find something that suits your needs. Just download the free shape printout of your choice, print it off, cut them out and place them where you want a label to go. 
Our main customers for labels and stickers are small business owners! They're busy people who don't have time to waste getting things wrong, these size guides are designed for them. Each guide is based on a popular industry for small business owners or a popular type of container they use for their products. Have a look at these guides if you're in need of labels for your containers as they go into detail on the right label size for the most popular containers for different orientations and lid and bottom labels.