Make Your Own Jam Labels
Choose any size, shape and material
Create Custom Jam Labels
Premium printing
Not sure what size? See our jar label size guide
Easy to apply. Come on SRA4 sheets
Perfect for jam front, back, lid and seal labels
Make Your Own Jam Labels
Choose any size, shape and material
Create Custom Jam Labels
Premium printing
Not sure what size? See our jar label size guide
Easy to apply. Come on SRA4 sheets
Perfect for jam front, back, lid and seal labels
Use Our Designs and Templates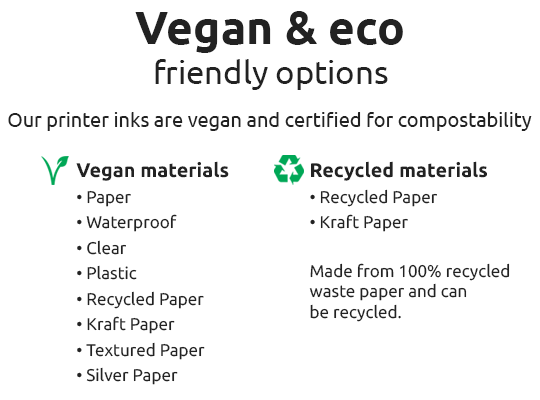 Make your own personalised jam labels
Are you a small business or individual looking to customise your own personalised jam labels? Personalise your jam jar with your logo and name. Jam labels are one of our most popular personalised customer choices. Whether you are looking for a special label for your marmalade, plum jam, strawberry, fig or any other variety it is always nice to finish the jam with the label.
If you are looking for a waterproof label we suggest picking waterproof, plastic and clear materials. All three have excellent permanent adhesive and withstand exposure to water. If you're looking for something a little more fashionable our cream textured paper has a luxury look and can upsell your jam jar goods but it is not waterproof. Prepare for the jam-making season by taking a look at our blog.
If you are a small business perhaps make a small minimum order to test if you jam jar labels suit and fit your jars perfectly, once ready to go make a larger order. Feel free to call if you have any questions about the design and print process, we always like hearing from our customers.