Make Your Personal Removable Stickers
Printed Easy Peel Stickers
Easily removable
Peelable stickers with resealable adhesive
Quality white paper in 10 shapes + 3 finishes
Printed and delivered on SRA4 sheets
Perfect for resealable packaging
Make Your Personal Removable Stickers
Printed Easy Peel Stickers
Easily removable
Peelable stickers with resealable adhesive
Quality white paper in 10 shapes + 3 finishes
Printed and delivered on SRA4 sheets
Perfect for resealable packaging
Use Our Designs and Templates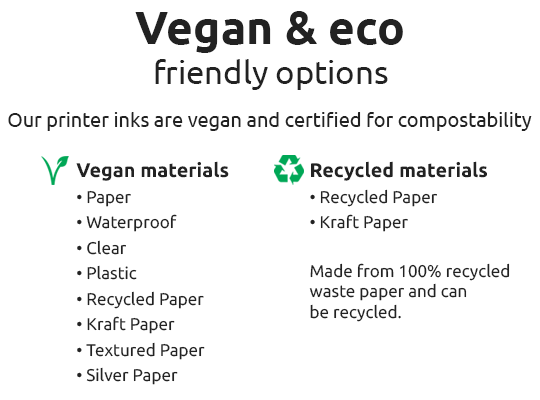 Make your own personalised removable paper stickers
Are you looking for paper stickers are easy to apply and remove? Maybe you want to stick them on windows or glass, furniture (like on fabrics and wood) or mailing items and know that it's still going to be an easy peel, then this would be the perfect material type for you. We have our full range of sizes, shapes and finishes for the removable paper variety so take a look at everything we have to offer.
This removable paper leaves no mark behind when you take it off, you can, therefore, readjust as you place it or you can come back after a few weeks and take it off. This type of label is ideal for retail if you need to use labels
If you would like a sample pack with all our materials in including removable stickers then get in touch and we'll send you a pack straight to your door, we also sent out our sticker size guide which can help you at home match our stickers to you needs or products.