Make Your Own Personalised Gold Stickers
Outstanding Gold
Metallic foil with a professional look
Our metallic gold stickers look premium
White text printed
We apply white underneath to make colours jump out
Premium printing on SRA4 sheets
Make Your Own Personalised Gold Stickers
Outstanding Gold
Metallic foil with a professional look
Our metallic gold stickers look premium
White text printed
We apply white underneath to make colours jump out
Premium printing on SRA4 sheets
Use Our Designs and Templates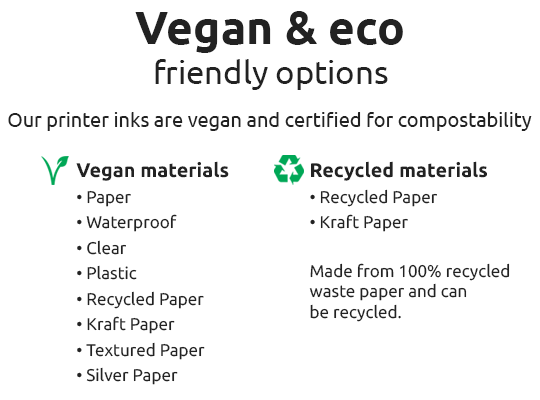 Make your own personalised gold stickers
Are you looking for gold stickers to add your logo or or perhaps add gold font or letters? This is a premium gold material which is ideal for using as a background of a sticker or lettering. We would recommend any parts which you wish to make gold you upload with a transparent section so that the gold shines through. If you have any problems with the design part or would like a helping hand, then please give us a call as we are always happy to help you out.
Gold stickers are perfect for making font's stand out on a logo or a design which you would like to catch the eye of a customer. Many popular house hold brands or pretty stickers use a shiny metallic to jump out and become recognisable.
If you have any questions at all about the material and how it applies to surfaces, then give us a call. We are always very happy to send out our free sample pack if you would like to see our sticker size guide first hand along with our material samples so you can see our range before purchasing online.