Waterproof labels: Top 10 questions and answers
Everything you need to know before buying water-resistant labels
If your products or packaging can be used in a wet environment (such as kitchen, bathroom or even outdoors), they risk being in contact with water.
Unfortunately, standard paper labels hate getting wet: even with just a few splashes, they can go from looking great to looking terrible in just a few seconds (a bit like cats!).
To make sure your brand, design and key information remain visible no matter what, you need personalised waterproof labels and stickers that will not fear to plunge into water (more like beavers and otters to continue the animal metaphor!).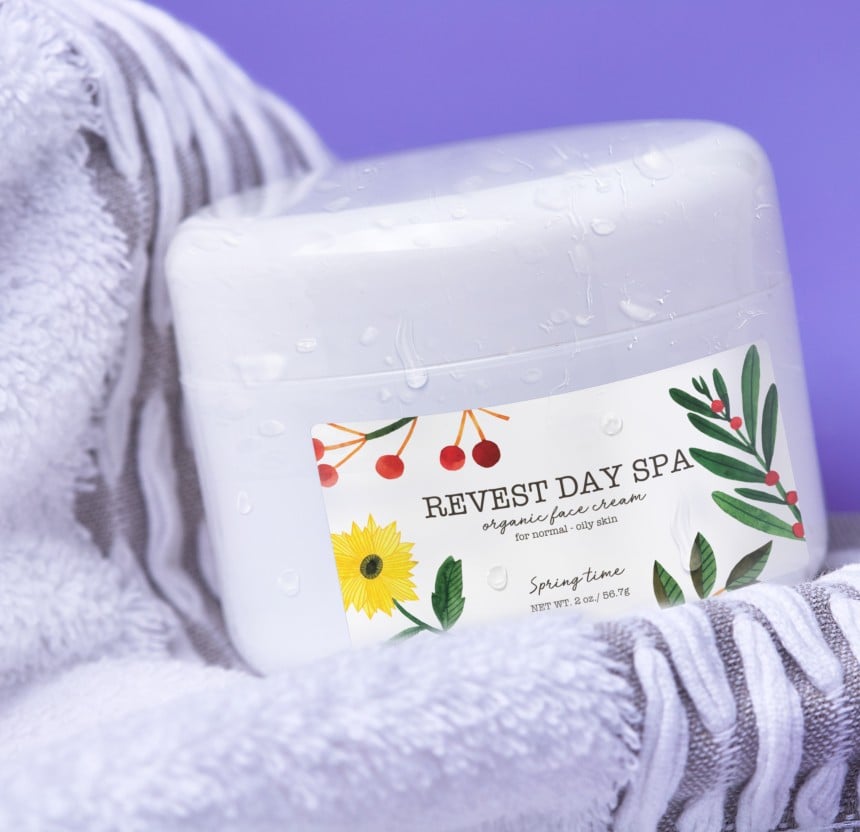 In this article, we will answer the top 10 questions we get asked by our customers:
What is a waterproof label?
The same way your waterproof makeup resists tears without giving you a panda eyed look or your waterproof watch continues to work underwater in a swimming pool, a waterproof label stays in perfect shape even when plunged into the water.
For a label to be waterproof, every element of the label must be waterproof: the material,  the adhesive and the print.
What labels are waterproof?
We have a large choice of custom-printed waterproof label materials:
We also have 5 printable waterproof label materials compatible with laser printing:
How to print on waterproof labels at home?
If you want to print waterproof labels yourself, you will need a laser printer. Laser printers use toners that are not soluble in water. The pigments enter tiny pores within the waterproof labels and will not wash out. You can easily customize and print waterproof blank labels using our free Avery Design & Print software.
You cannot use an inkjet printer to print on waterproof labels. The inks are water-based so they will smudge if they come into contact with water or other liquids. If you don't have a laser printer, don't worry, you can order waterproof labels from our print service.
Can you write on waterproof labels?
Yes, you can write on waterproof labels with a permanent marker. If you order custom-printed waterproof labels, make sure to select the 'no varnish' option. A matt or gloss varnish will be less compatible with handwriting.
What are weatherproof labels?
Weatherproof labels are more than just waterproof labels. They are designed to resist extreme conditions. Our heavy-duty blank labels are perfectly suitable for outdoor usage.
If you want to get custom-printed labels, we recommend our ultra-resistant waterproof labels. They are certified to survive at least 90 days in seawater (British standard BS5609 section 2) and are resistant to extreme temperatures from -40°C to +150°C. So when it comes to rain, cold and snow, that does not scare them at all.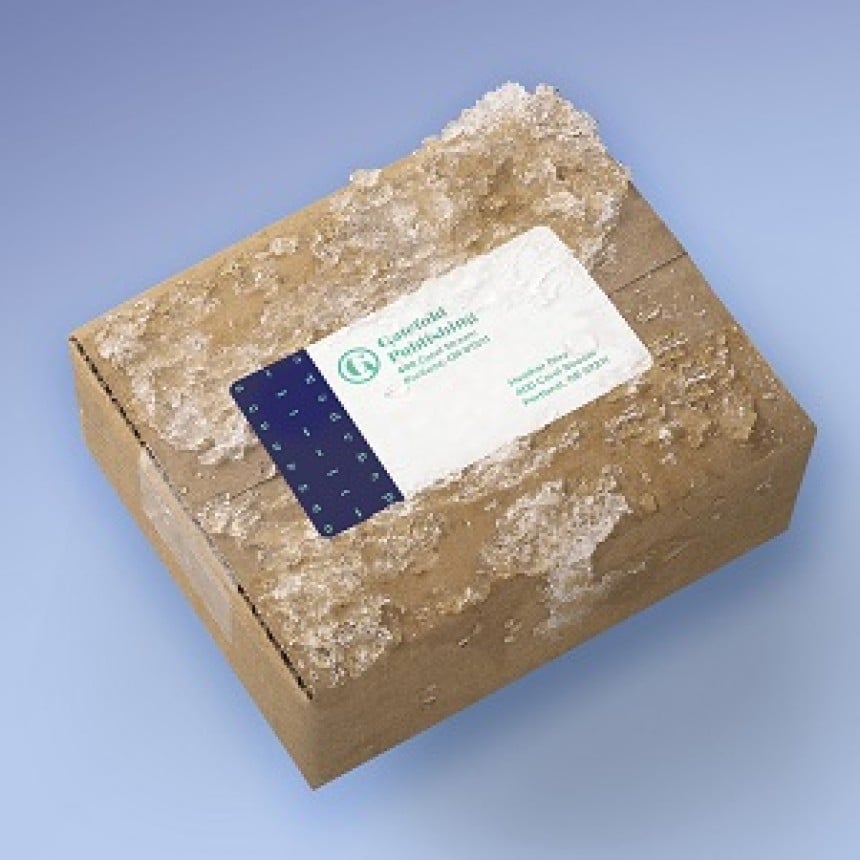 Are shipping labels waterproof?
Not all shipping labels are waterproof. If you are shipping letters or small parcels that fit into a standard mailbox within the United Kingdom, they will likely be protected from rain and snow. You can use our standard paper labels, our recycled labels or our opaque CoverUp labels if you are reusing packaging.
However, if you are shipping a bigger parcel or if it is an international shipment, you never know what type of weather your packaging might encounter on the way to its destination. We recommend waterproof shipping labels: they are made from polyester film that's designed to withstand rain and snow.
Waterproof labels for shampoo bottles, bath and body products?
Our plastic labels were designed to be used on cosmetic products such as shampoo, conditioner, soap and cream. We recommend adding a matt or gloss varnish for extra protection. Here are our most popular label materials for shampoo bottles, bath and body products:
What waterproof labels should I use for bottles?
Most bottle labels need to be waterproof as they can be put in a fridge and in a bucket full of ice. If your bottles need to go into the freezer, make sure you choose a permanent adhesive as removable labels are not freezer safe. We recommend adding a matt or gloss varnish for extra protection. Here are our most popular waterproof bottle label materials:
What waterproof labels should I use for jars?
All our white and clear waterproof labels can be used on jars. If you want to make the jars easy to reuse, we recommend choosing a removable adhesive: labels can be easily removed without leaving residue. Note that removable adhesive is not freezer safe, if that's something you need, then prefer a permanent adhesive.
Are QR code labels waterproof?
The pandemic made QR codes very popular as they allow you to access information simply by scanning them with your smartphone. If you are sticking QR codes labels on your restaurant tables to give access to your menu, for instance, you want them to resist wine and beer-stained, and to cleaning products. We recommend our heavy-duty blank labels. You can use our free Avery Design & Print software to generate your QR codes.