Make Your Own Personalised Cream Labels & Stickers
Fast UK Delivery, Premium Service
Make Your Own Personalised Cream Labels & Stickers
Fast UK Delivery, Premium Service
Use our Designs and Templates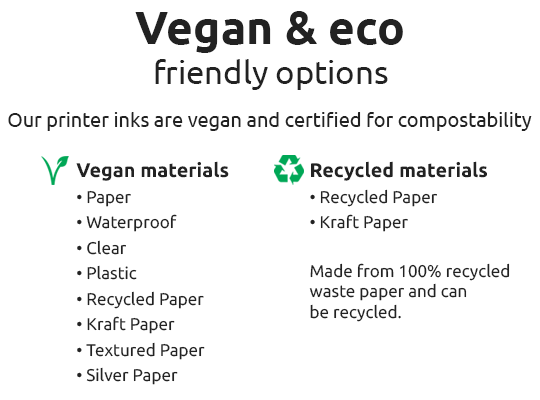 Make your own personalised cream textured paper labels
Are you a small business or individual looking to print your personalised cream textured paper labels? Our cream labels adhesive is permanent and the material is of the highest quality. If you're looking for something with a little bit of luxury, you're in the right place. Not only is the material water-resistant, ensuring that each label survives inevitable splashes, but it's also resistant to splashes from oil and other greasy substances. Be distinctive with premium textured cream.
Our textured cream paper labels live up to all expectations with their premium, high-quality and ornate look and feel. It is a popular choice amongst our customers as the material creates a beautiful canvas for all kinds of thought-provoking messages, logos and ingredients' lists.
We know what it's like to work in the creative business and how long crafting, perfecting ingredients and finalising products takes, that's why we work closely with you to ensure that the material you choose is the best possible fit. We also know that you like to get creative, so we give you full design freedom with labels that print right to the very edge.
Top tip
Its luxury cream colour makes it a splendid choice for wine bottles, and other vintage-look products such as jewellery, cheeses, clothes and homemade products. The organic, recycled look is especially popular amongst some of our environmentally-friendly customers who want their material stand out from the crowd.