Make Your Own Personalised Cheese Labels
Get market-ready with our premium printed labels
Every outstanding cheese needs an outstanding label
Materials include paper, kraft and textured cream
Delivered on handy SRA4 sheets
Perfect for branding and product information
Delivery within 5 working days
Make Your Own Personalised Cheese Labels
Get market-ready with our premium printed labels
Every outstanding cheese needs an outstanding label
Materials include paper, kraft and textured cream
Delivered on handy SRA4 sheets
Perfect for branding and product information
Delivery within 5 working days
Use Our Designs and Templates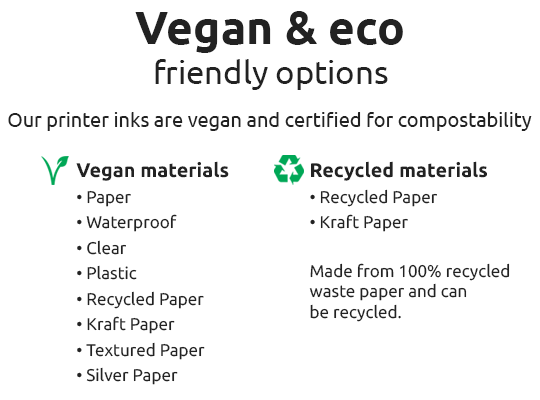 The easy way to make your own artisan cheese labels
Are you selling your own cheese locally or online? Let us help you look professional by adding the final touch.
If your an independent artisan cheese-making company based in the UK our labels could be just what you're looking for. Avery is passionate about producing quality labels that can make your range of cheeses stand out from the crowd.
We're based in Northampton in the heart of England, where our highly skilled printers use the latest technology to produce labels in an array of shapes and sizes. We have a range of classic papers like brown kraft, antique white laid (cream textured), paper or vinyl offerings like plastic or waterproof.
You have a passion for creating fabulous cheese so let us become your labelling partner to help you retail in restaurants, market stalls or online.