Avery Design & Print Template Software
Our free template design software
Avery have been developing template and software solutions for over 20 years and we offer various free tools to help you print. To get the most out of your products we recommend using our Design & Print Software, the free and easy way to design, edit and print Avery products. The software allows you to select and personalise templates, generate labels or stickers from excel databases and print successfully every time. Once in the program, you will find all sorts of inspiring pre-designs, templates and creative tools.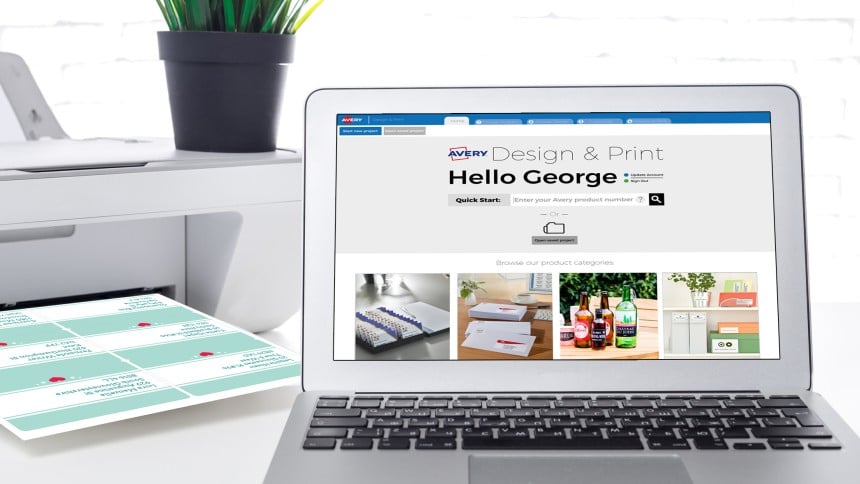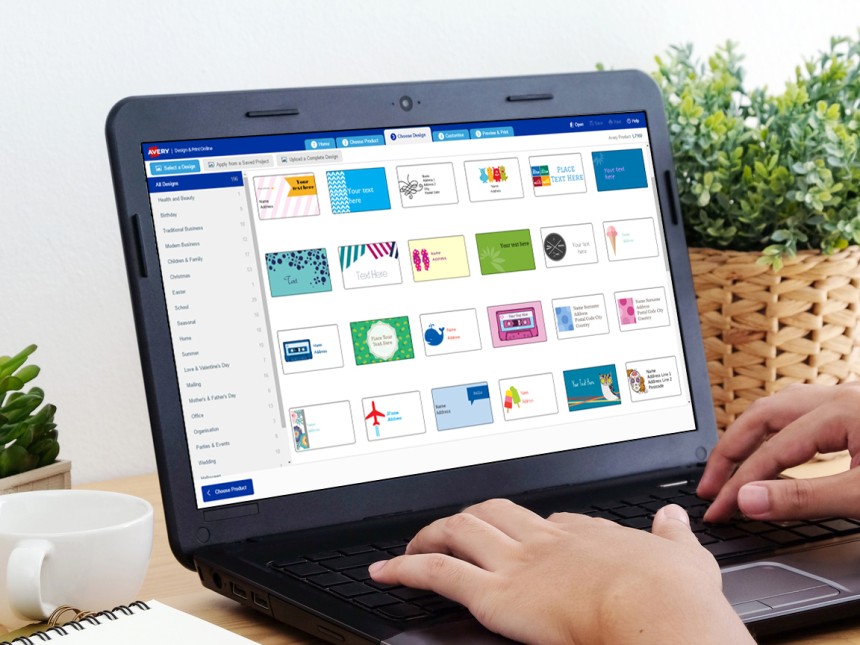 Look what you can do with Avery Design & Print
Avery have created thousands of predesigned templates for you to choose from. On the Select Design screen you can either choose a blank template to create your design from scratch, or choose from one of our templates.  You can then customise this template to suit your needs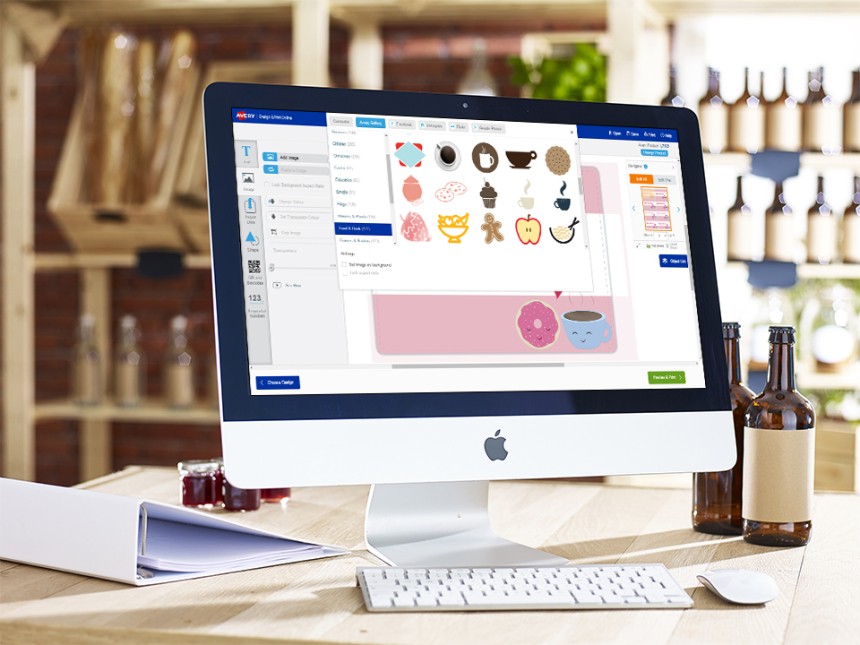 Customise your labels
Add Images
You can add images to your Avery products from various sources: choose from our extensive image gallery, or select images from your computer or social media accounts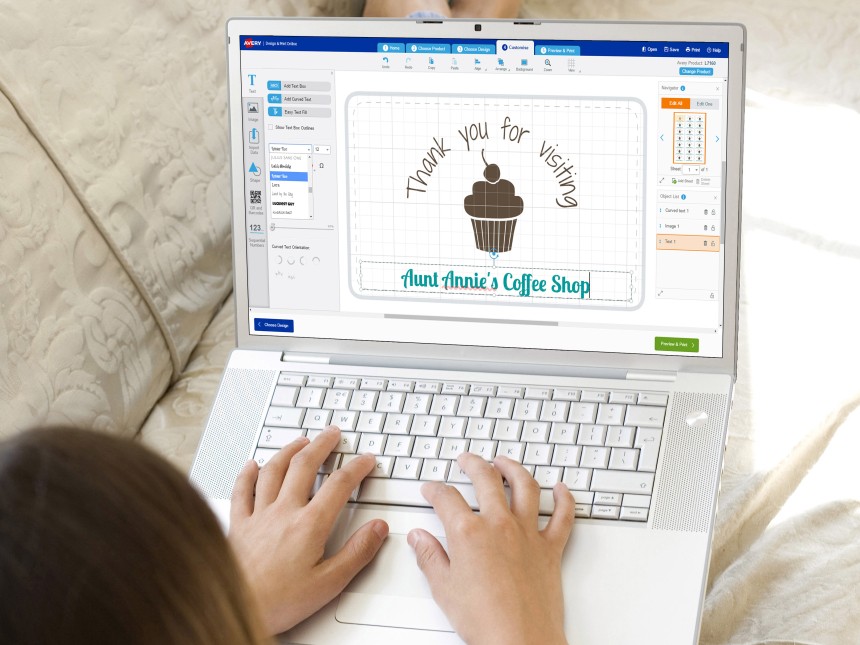 Customise your labels
Add text
Design & Print lets you add straight and circular text boxes and holds over 60 different fonts to pick from. The powerful editing tool lets you change size and pick exact colours to suit your design.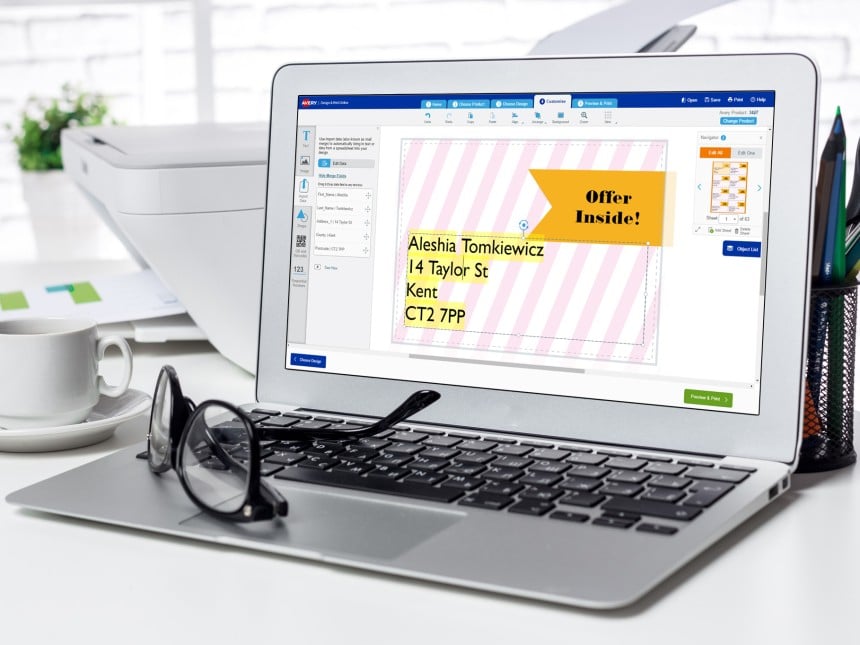 Customise your labels
Import Data from Other Sources
The term "Mail Merge" describes a process which takes data from one source and applies it to another. By using Avery's Import Data feature you can rearrange information into a new format at the touch of a few buttons. Mail merging is  perfect for producing address labels, invitations and mass mailings. You can view our demo video to find out more.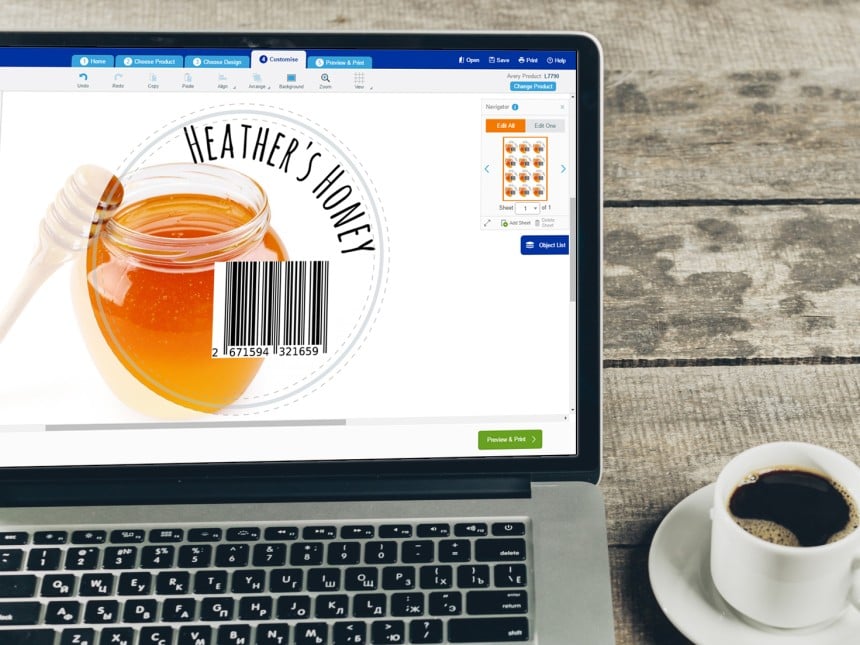 Customise your labels
Generate QR and Barcodes
Avery's free software can even generate QR and barcodes for you to add to your Avery products. With over 15 code types to choose from, so whether you need to create codes for your pallets, products or post, there'll be a code for you.
Avery Design and Print Template Software
Our free software includes all sorts of creative tools to help you design and print your Avery products, perfectly, every time.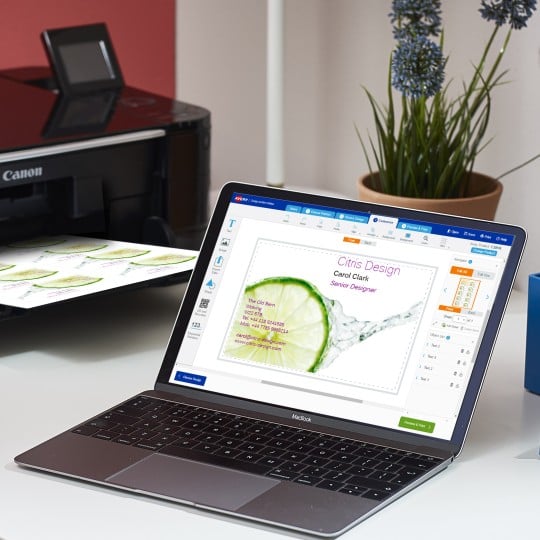 Ready to print?
Click here to open Design & Print and enter your Avery product's software code to get started.

Need some inspiration?
Why not have a look at one of our template design galleries to select a pre-design to customise