Personalised & Custom Shower Gel Labels
Versatile, unique labels for your homemade shower gel
Customise your shower products
Premium printing
10 shapes, 10 materials and 4 finishes
Easy to apply. Come on A4 sheets
Perfect for logos, custom product labels, stickers and messaging
Delivery within 5 working days
Personalised & Custom Shower Gel Labels
Versatile, unique labels for your homemade shower gel
Customise your shower products
Premium printing
10 shapes, 10 materials and 4 finishes
Easy to apply. Come on A4 sheets
Perfect for logos, custom product labels, stickers and messaging
Delivery within 5 working days
Use Our Designs and Templates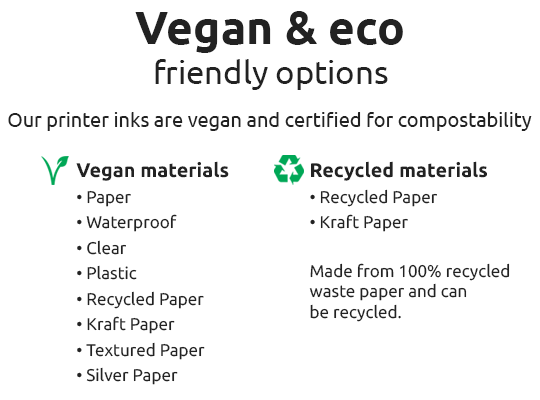 Make your own personalised shower gel labels
So you make your own shower gel? Would you like to look professional? You've come to the right place. We highly recommend choosing our waterproof material because your shower gel will come into contact with regular amounts of water inside the shower or near the bath. Our waterproof material has the strongest adhesive and will last a long time meaning your design will not lose its ink and the bottle will continue to look professional.
Customise your beautiful bespoke design or use our templates for a little inspiration. Take a look at our shapes, perhaps try something a little different for example our scallop on your shower gel bottle top and a rectangle for the front. If you want a wrap-around rectangle label look at 125 x 35mm size, this is a special label to hug your bottle all the way around. Check out our customer Fizzy Fuzzy
Once you have your design uploaded onto our website, perhaps make a small order to test. Once you receive the labels, you can match them against your shower gel. If you need a helping hand at any time call our friendly team, we love hearing from our customers.