Personalised & Custom Bath Bomb Labels
Create a splash with personalised bath bomb labels
Customise your bath bombs
Premium printing
10 shapes, 10 materials and 4 finishes
Easy to apply. Come on A4 sheets
Perfect for logos, custom product labels, stickers and messaging
Delivery within 5 working days
Personalised & Custom Bath Bomb Labels
Create a splash with personalised bath bomb labels
Customise your bath bombs
Premium printing
10 shapes, 10 materials and 4 finishes
Easy to apply. Come on A4 sheets
Perfect for logos, custom product labels, stickers and messaging
Delivery within 5 working days
Use Our Designs and Templates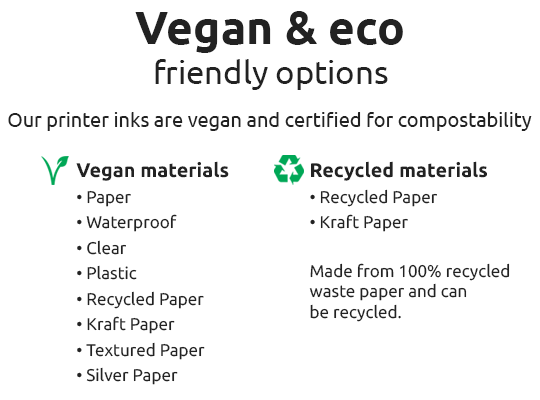 Make your own personalised bath bomb labels
Do you make bath bombs? Are you looking for personalised labels to make your bath bombs look professional? You've come to the right place. We make fully customised labels making you look shop ready. Whether they're making a small batch for personal use or a large number, we have everything you need.
First, pick a label material good with moisture. All our paper labels can withstand small amounts: paper, cream textured paper and brown Kraft paper. These look nice, handmade/crafty and importantly you can also add handwritten additions onto, for example, the expiry date or batch number. Check out our customer Fizzy Fuzzy
If you would like to order a small number of labels to test and then feel free. This can be a good way to make sure you've made the right choice. Our most popular round size is 40mm, most bath customers put one on the front of their products (their logo) and a second on the back (ingredients). Before ordering your labels give us a call if you need any help picking the correct material as we have sample packs.