Make Your Own Personalised Soap Labels
Customise your labels
Fast Delivery in the UK
Premium printing
15 shapes, 14 materials and 3 finishes
Easy to apply. Come on A4 sheets
Perfect for logos, custom product labels, stickers and messaging
Delivery within 5 working days
Make Your Own Personalised Soap Labels
Customise your labels
Fast Delivery in the UK
Premium printing
15 shapes, 14 materials and 3 finishes
Easy to apply. Come on A4 sheets
Perfect for logos, custom product labels, stickers and messaging
Delivery within 5 working days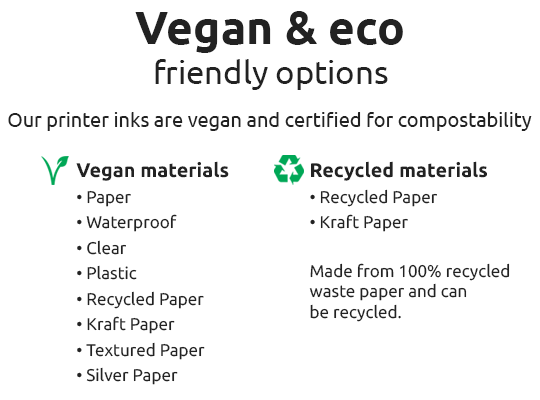 Make your own personalised soap labels
Do you make soaps at home? Bergamot and lime, green tea, honey and lavender... We help many soap customers professionally print their labels for them to sell their soap online, in a little shop or at a Christmas market. Many of them make their own soap at home or run their own small business, requiring small and large quantities of labels throughout the year.
If you're looking to stand out from the crowd with a fabulous and professional soap label we would first recommend you think if your label needs to be 100% waterproof (submerged in water) or just wipeable (moisture). If your label needs to be wipeable this allows you to pick from our whole range of labels including our three paper materials. If your label needs to be 100% waterproof and not lose your design if it becomes submerged in water, then choose our waterproof, clear and plastic label materials. Check out our customer Fizzy Fuzzy
Each and every label is professionally printed in a factory and deliver to your door. Please call us if you need any help with labels size material and colours, we're always happy to hear from the customer.