Make Your Own Personalised Plaque Labels & Stickers
Add Something Special
Make Your Own Personalised Plaque Labels & Stickers
Add Something Special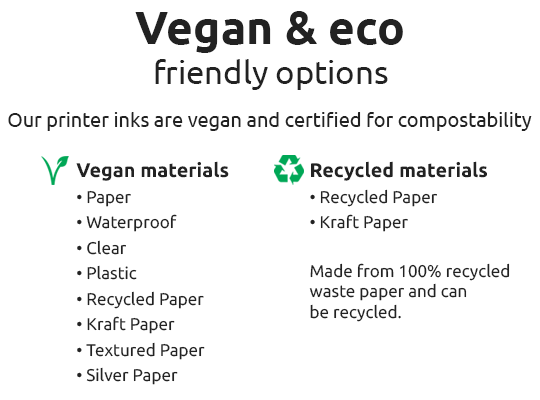 Make your own Personalised Plaque Labels
Are you a small business or individual looking to print your personalised plaque labels? Our plaque labels are our most decorative label choice as they add a luxurious touch to a wide variety of products. Whether you're hosting a wedding or saying thank you to someone special, our plaque labels are a creative way of making a wine bottle appear high quality and vintage.
In addition to wine bottles, plaque labels also look fabulous on boxes and jars, and are a fashionable way of outlining an award or nomination your product may have received which you want to share with your customers.
There are plenty of materials and finishes to choose from which can make plaque labels splash proof, making them ideal for other products such as handmade cosmetics and product containers/packaging. Our labels can also be completely customised from start to finish to bring your product to life.
Top tip
The plaque shape resonates with the feeling of being vintage, classic and ornate which is perhaps why it works so well on beer bottles, or other products which have been 'aged'. If you have decided to use our wonderful plaque label, why not add our Textured Cream Paper, which will also add a touch of class to your product.