Make Your Personalised Lid Seal Stickers
Create Tamperproof Jars and Bottles with Stickers
Make Your Personalised Lid Seal Stickers
Create Tamperproof Jars and Bottles with Stickers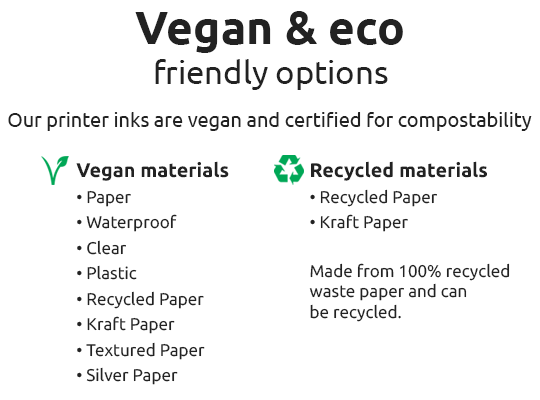 Make your own Personalised Lid Seal Stickers
Our lid seal stickers make the perfect addition to a variety of mason jars, and honey and jam jars as they are completely tamper-proof. The lid seal sticker features a 40mm round head and a 60mm tail. Mainly designed as a security seal, but can also be used for decorative purposes and is a trendy way of featuring logos. Lid seal stickers tear upon opening providing instant visibility of any tampering.
Our lid seal stickers are a trendy alternative to other more common shapes, making them a great choice for those wanting to stand out from the crowd. We love the way logos look on our lid seal stickers and we're certain you won't be disappointed. The logo covered lid seal sticker brings your product to life whilst catching the eye of the passer-by.
The 60mm tail, which tears upon opening, is long enough to secure many types of packaging including plastic and glass jars, and some bottles too. This means that these lid seal stickers couldn't be more perfect for our crafty customers selling delicious homemade jams and honey.
Top tip
Although our lid seal stickers are available in a variety of materials and finishes, we would recommend matching the same material as your product label if possible. Lid seal stickers are not available in waterproof or plastic as these materials are too tough to tear. We offer the freedom to customise your sticker entirely however we also have a selection of ready-made designs in case you're in need of a little inspiration.