Design Your Own Personal Skincare Labels
Get a professional look and feel
Create Custom Skincare Labels
Design Your Own Personal Skincare Labels
Get a professional look and feel
Create Custom Skincare Labels
Use Our Designs and Templates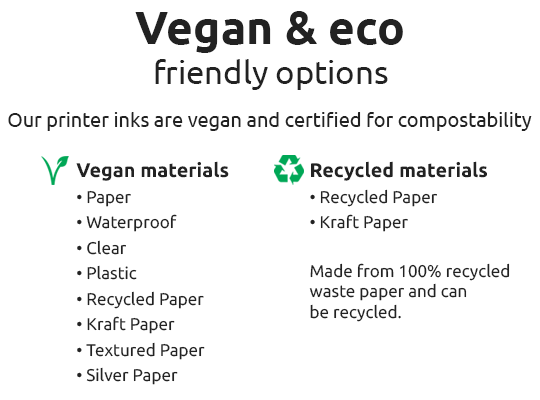 Make your own personalised skincare labels
We help many UK small businesses in the skincare industry print professional moisturisers, body butter and body scrubs labels. Many of our customers sell online, in shops and markets so we understand how a label can add the important final touch to products. We send all our labels out in as a little as three working days as we know you may need them fast for a selling day, see us as a trusted printing partner. It is important to stand out from the crowd in the skincare world, think carefully about your design before you start constructing your personalised skincare label. Bright colours and handwriting fonts can help.
If you would like your skincare to differentiate from your competitors you can also think about the shape and texture of your label. Instead of a popular customised round label, maybe think about a scallop. Instead of a personalised rectangle label, maybe think of a square or straight oval. Many skincare businesses looking for an organic and eco-friendly style find our brown Kraft labels suit their image. The light brown paper is made from 100% recycled waste paper, we add an extra layer of white underneath every design to ensure the colours pop when and don't get diluted from the soft brown background. Brown Kraft, like all our labels, is permanent and very easy to apply as personalised labels come on A4 sheets.
We understand you might like to look at our material range in person before you make your first order, get in touch and we'll send you a free skincare sample pack containing a size and shape guide along with swatches of our materials. Contact us and we'll pop in the post!