Make Your Own Beard Oil & Shaving Labels
Professional quality for your beard products
Great products deserve great labels
Premium printing
10 shapes, 10 materials and 4 finishes
Easy to apply. Come on SRA4 sheets
Perfect for logos, custom product labels, stickers and messaging
Delivery within 5 working days
Make Your Own Beard Oil & Shaving Labels
Professional quality for your beard products
Great products deserve great labels
Premium printing
10 shapes, 10 materials and 4 finishes
Easy to apply. Come on SRA4 sheets
Perfect for logos, custom product labels, stickers and messaging
Delivery within 5 working days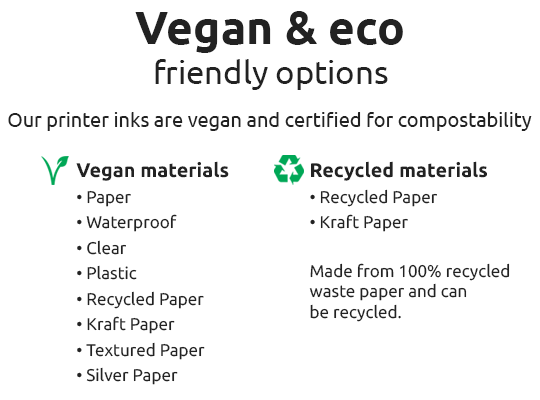 Make your own beard oil and shaving cream labels
Do you sell coconut beard oil or sandalwood shaving cream? Perhaps you're looking for personalised labels to make your men's beauty products look professional. You've come to the right place. We help many UK beauty customers print their labels for them to sell online, at a small local market or to family and friends. As it's a male beauty product we would highly recommend you take a look at our brown Kraft label material and add your logo or ingredients. The light brown paper looks 'hipster' on brown beauty bottles and pots which we find are increasingly popular with customers.
If you would like your label to be super waterproof then take a look at our personalised waterproof labels, all our labels are permanent but our waterproof labels are ideal for products that may get damp in shower and bathrooms. Take a look, maybe make a small test run and see what it looks like on your product. Our most popular label shapes are customised round labels and customised rectangle labels. We make all-around labels up to 200mm, measure your product and find the perfect size. We offer a wide range of rectangles going right up to A4, perhaps use one label for your logo on the front of your product and a second one for your ingredients and product information on the back.
If you already have your design or logo label then get started by uploading onto the website and selecting your labels. You may also be interested in a tamper-proof label so customers know your product is fresh, if that's the case check out our lid seal labels and add your logo to the head.