Jar Label Stories
Every label tells a story
The way a custom label or sticker looks and feels can make an impact on how a product or package is perceived. We commissioned a unique psychological study to give an in-depth understanding of what makes a successful label interesting and persuasive. We have also taken the findings and applied them to our new Jar Labels range.
Continue reading below to find out how our jar labels are designed to stand out and attract the attention to your products.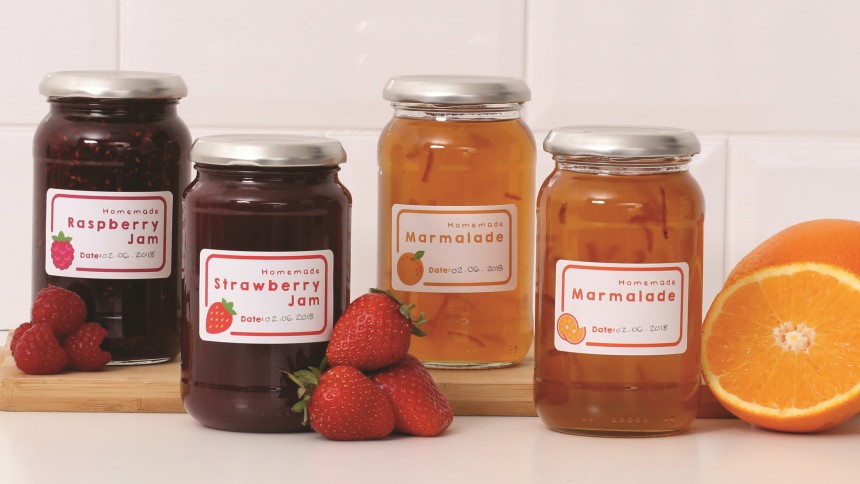 Find out how our label designs make the labels stand out for your customers
Primal Imagery - the fruit icon not only signifies the contents of the jar but is also engages the primal part of the brain which helps draw very strong attention
Bold Coloured Border - Using a bright colour and a bold line border naturally draws the eye and helps the label stand out
Handwritten Font - Fostering perceptions of openness and friendliness, a hand written font is very effective in helping customers warm to a brand
Click on a product for more information
Looking to upgrade to jar labels - printed for you?
We can do that too, with Avery WePrint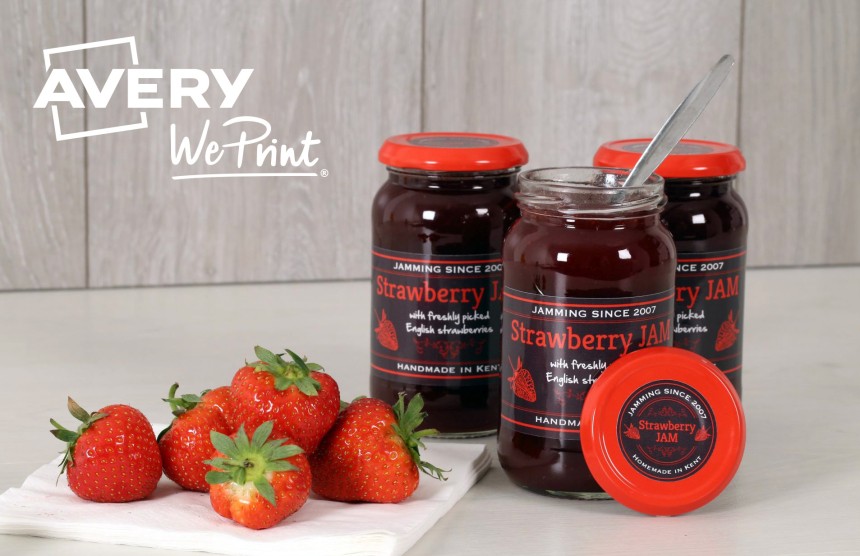 Why not try the new Avery WePrint printing service, we offer premium printing quality with fast delivery.
Our professional print service takes pride and great care in print quality. We deliver to your door in as little as three working days.
We offer a great selection of label shapes, materials and sizes. Upload your logo or design, or design from scratch using our online tool.
Labels are available in 6 different materials including waterproof, Kraft paper and a wipeable material for those little jam spillages.
We deliver quickly to your door, either choose Express or Standard Delivery. Express offers a two-day turnaround while Standard is max five business days.
We double-check alignment on all orders large or small before they leave the factory, ensuring you get premium labels and the highest standard.