Compliance Labels
Self-adhesive labels and stickers are a quick and easy way to secure compliance labels to your consumer products and across your workplace environment and machinery.
Ultra durable and heavy-duty, recycled kraft paper, plastic or vinyl - if you've got something you need to label to help you remain compliant or meet health and safety regulations, we've got a solution for you!
From industrial hazard and chemical warning signs to safety warning templates for candles, Avery has blank labels and customisable stickers to meet all of your compliance needs.
Use our free templates and enjoy free delivery on orders over £40. You can also use our Design & Print service to create your compliance stickers from the comfort of your own home!
Design your compliance labels & stickers
Designing compliance labels couldn't be simpler when you use Avery's free Design & Print tool.
Just pick a ready-made label or sticker template from our template gallery, add your unique information, and place your order for standard UK delivery in 3-5 days. Need it faster? Choose from a wide range of blank labels and print from your own PC and printer, anytime.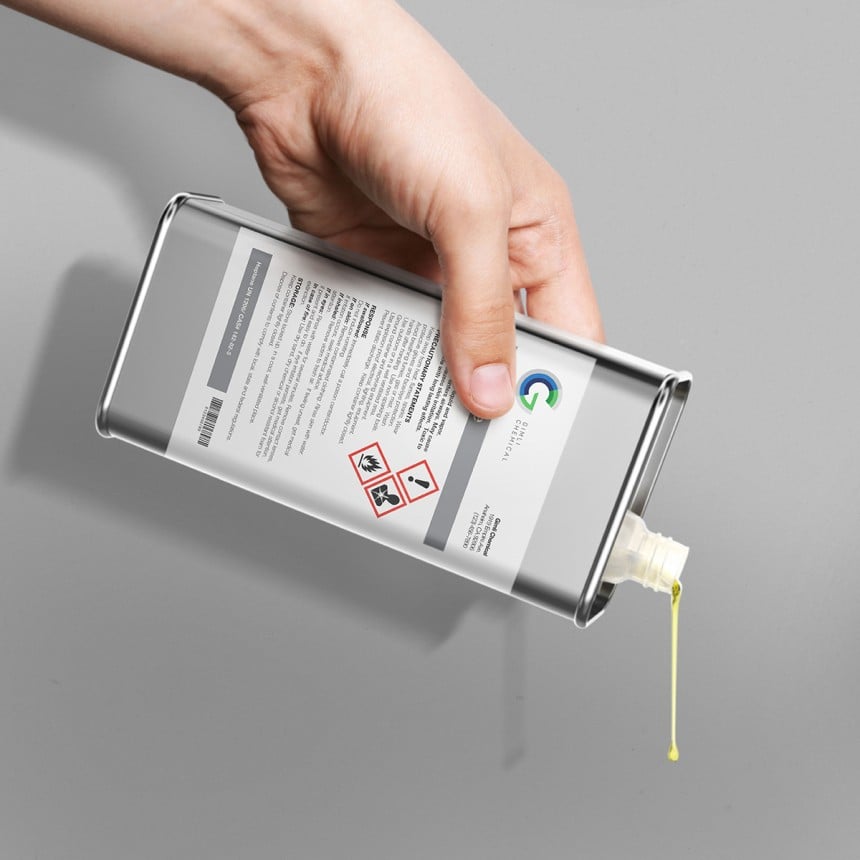 What can compliance labels be used for?
Whether you need something heavy-duty that will warn of hazardous substances and severe hazards, or something that's more consumer-friendly and recyclable, compliance labels come in all shapes and sizes. 
Ensure you meet legal requirements by using ready-made templates for your CLP-compliant labels. Our CLP label templates are particularly popular with wax melt and candle makers.  We've also got options for other consumer goods such as cosmetics, honey, and vape products.  
Create your own compliance stickers in a choice of colours, including gold and silver. Adhesive label options include permanent, removable, UltraGrip premium, and recycled brown kraft paper, and come in round, rectangle, square and oval. Our custom labels and stickers provide even more choices with additional shapes and materials to choose from.

Buy blank labels to print using your own PC and printer with our Design & Print service, or get fast UK delivery when ordering directly from us!
Compliance Labels FAQs
Where can I buy compliance sticker paper?
At Avery, we offer blank compliance labels in a range of materials including plastic, paper and waterproof. You can also purchase custom stickers and labels in any shape, size, material or finish to meet your needs. We have a range of adhesive materials as well to ensure your CLP compliant labels are durable and long-lasting!

How can I make compliance stickers?
Create your own custom compliance sticker for your business using our Design & Print software. Alternatively, use our handy templates for compliance labels - just fill out your details and you will be ready to print in no time. 

What type of compliance labels are there?
Compliance labels cover everything from warnings of hazardous substances to ingredients lists in consumer products. You will often find CLP compliant labels on candles and wax melts.

Compliance labels come in a range of shapes and sizes to suit all of your regulatory needs. At Avery, we have everything from waterproof and heavy-duty stickers for industrial usage, to vegan-friendly cosmetic and beauty stickers.

What is the CLP Regulation?
The CLP Regulation standardises the classification, labelling and packaging information that must be indicated on products within the UK and EU.

To create CLP-compliant labels, you'll need to include the following information: Product name/identifier, ingredients list & allergen information, hazard pictograms and precautionary statements, a signal word, and your company address and phone number.

Check out our guide to creating CLP labels.