Make Personalised Baby Shower Stickers
Celebrate the good news
High-quality stickers perfect for your special day
Premium printing
10 shapes, 6 materials and 3 finishes
Easy to apply. Come on SRA4 sheets
Perfect for logos, custom product labels, stickers and messaging
Make Personalised Baby Shower Stickers
Celebrate the good news
High-quality stickers perfect for your special day
Premium printing
10 shapes, 6 materials and 3 finishes
Easy to apply. Come on SRA4 sheets
Perfect for logos, custom product labels, stickers and messaging
Use Our Designs and Templates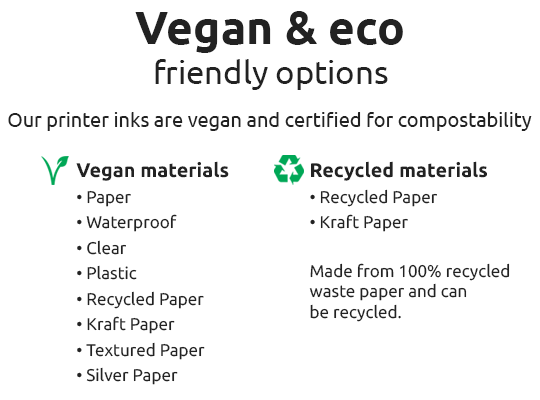 Make your own personalised baby shower stickers
If you're looking for some baby shower stickers then take a look at our selection. If it is only going to be used for one day we would recommend you look at our paper range as they can often be recycled where plastic, clear and waterproof can't be. Fully personalise the baby shower stickers but adding your own design, messaging or fun creation you like.
We offer many shapes including round, square and rectangle. If you would like to be a bit more unique don't forget to browse the heart, hexagon and scallop choice.
Hearts are a favourite among many customers to make a special tribute to the day. If you're not quite sure and would like to see the materials, shapes and sizes before you purchase, give us a call and will send you a free sample pack so you can choose. If you have any questions about the design and print process feel free to get in touch as we love hearing from our customers.