18 secrets to persuasive labelling revealed
Make your labels work harder for you
How much attention do you pay to the design of your product or packaging labels? Did you know that putting the right information on your labels can increase attention and even customer loyalty?
We reveal the results of our scientific labelling study and have put together 18 top tips to consider when you next design your labels.
These findings have been unveiled following in-depth research into what makes labels perform better. It included desk research, an eye-tracking study and an online scientific experiment with 1,108 participants.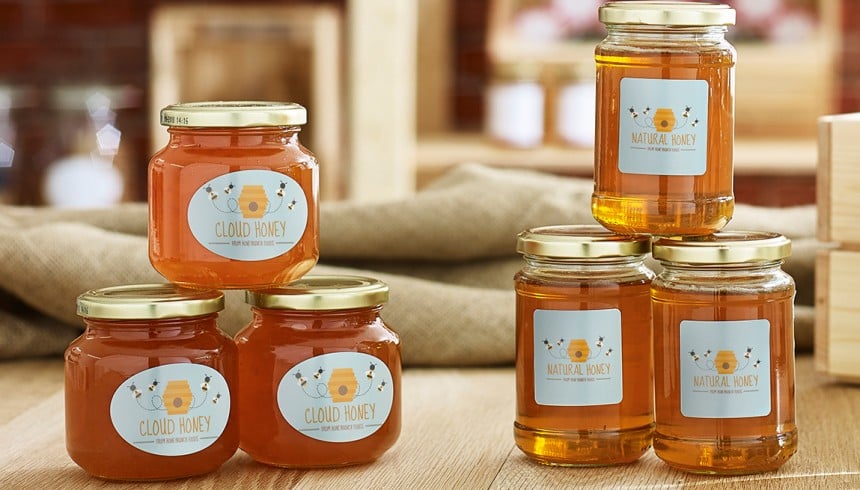 1. The first rule is simple - use labels. Our study highlighted that in most cases, any label is better than no label at all.
2. Size does matter when it comes to labelling and you should use labels that are as big as possible.
3. When adding text and images to your labels use contrasting or bright colours so your designs stand out. We've included some of the best performing label designs on our website to get you started.
4. Colour is a great way to label important information, for example red text would stand out and highlight key information on warning labels.
5. The research showed that when labels had images or icons on they performed much better than when designs were purely text. To help you design your labels like this we've added some of the most popular label templates to Design & Print so you have free images to get you started. You can also upload your own images to templates online.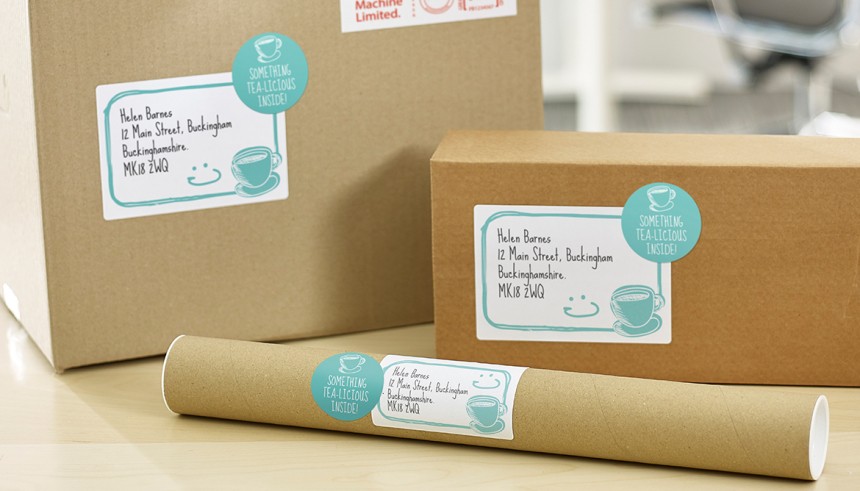 6. Think carefully about the pictures you use as labels which displayed images linked to the product or packaging performed much stronger in our scientific testing.
7. Place labels in the centre of the product or parcel and have the most important information in the middle of the label.
8. Be careful not to 'crowd' the centre of the label with too much information as this can be off-putting for the reader.
9. Use bold designs including heavy fonts and thick lines as this proved successful in the study.
10. In the survey, the audience responded better to handwritten style fonts so use these to help your labels get noticed.
11. Make your labels surprising and different. One way to do this is to use teaser text such as "What's inside?" or "Open me". Another method would be to use a surprising image like an emoji. Creating an element of curiosity is an effective way of attracting potential customers to your item, whether that's to encourage a purchase or open a parcel.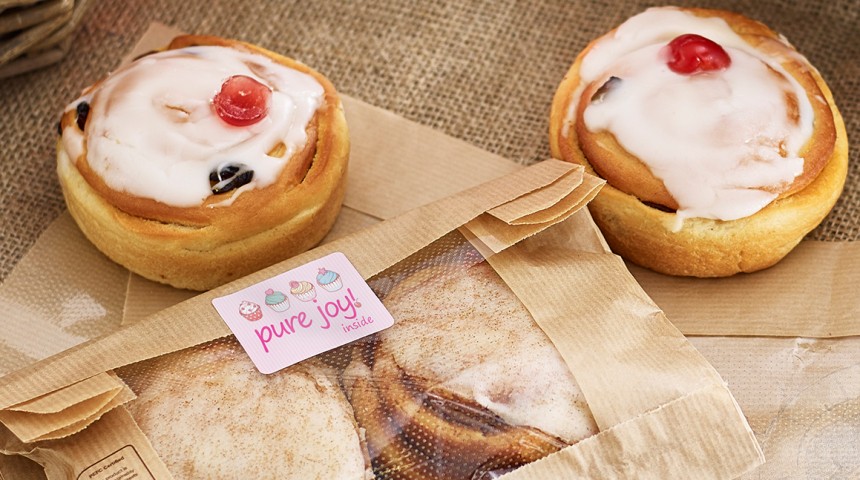 12. Keep things simple; don't overload people with information, and make sure your design is easy to understand and follow.
13. Grab attention using emotion. Using emotional words like "love" or "pride" or images of faces, babies and animals are an effective method of achieving this.
14. Provide all the rational information consumers need to make a purchase decision, particularly when it comes to price. Adding quality marks or details of awards is an easy way to achieve this.
15. Make your designs high-quality and artistic as this will suggest the contents of your product or parcel are also of worth. Also, be careful not to 'cheapen' a product with a lower-quality label, as this can negatively affect persuasion and behaviour.
16. Emotional triggers should be included throughout your designs so that good feelings 'rub off' on your brand. Carefully thinking about the images you choose and language you use is key when it comes to labelling. 
17. Help customers work their way through the messaging on your labels - for example, communicating that you are an authority in the field shows authenticity and knowledge. 
18. Use multiple labels as much as possible – this proved very beneficial in our research and helps you display as much information as you need.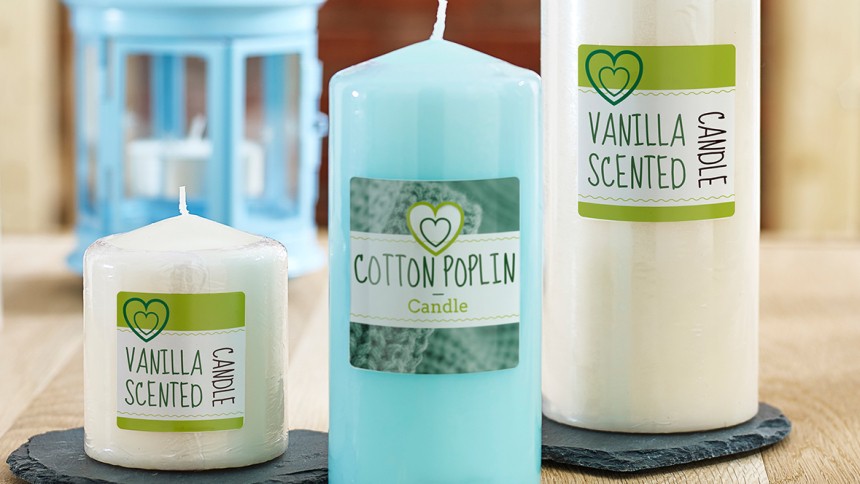 The Avery UK research has revealed that every label tells a story and it's vital you make your labels work for you in the same way you would your website or other marketing materials.
To get the full labelling insights you can download our white paper, view the Slideshare online or watch our insightful videos.
Over the coming weeks we'll be revealing more about our research findings so keep checking back for the latest labelling insight. 
4 steps to a successful label design
Follow our simple steps to create the perfect label
Every Label Tells A Story
See how our scientific research will help you get the best results from your label design using our free template software.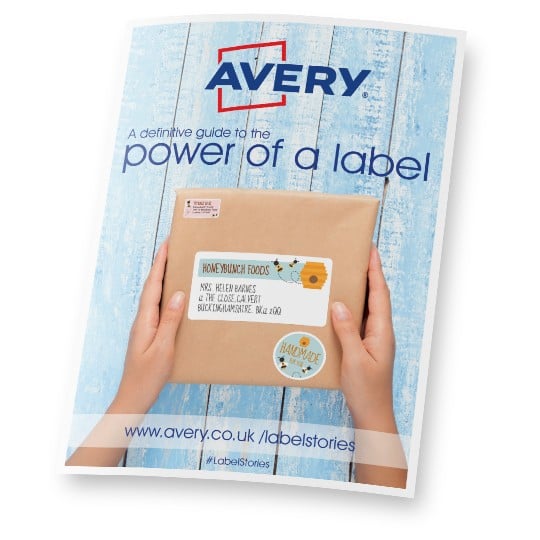 Read the results
We've created a report for small businesses with the key research findings that will help you sell more products and increase brand loyalty.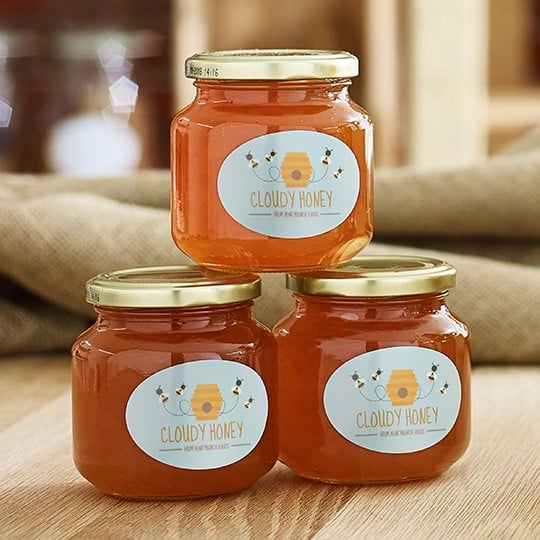 Watch our videos
See for yourself how easy it is to create product and shipping labels that will impress your customers in our 60 second videos.