Avery Design & Print - Demo Videos
Step by step help with Avery Software
If you need extra help using Avery software, you can view our selection of demonstration videos which walk you through the features of our software step by step.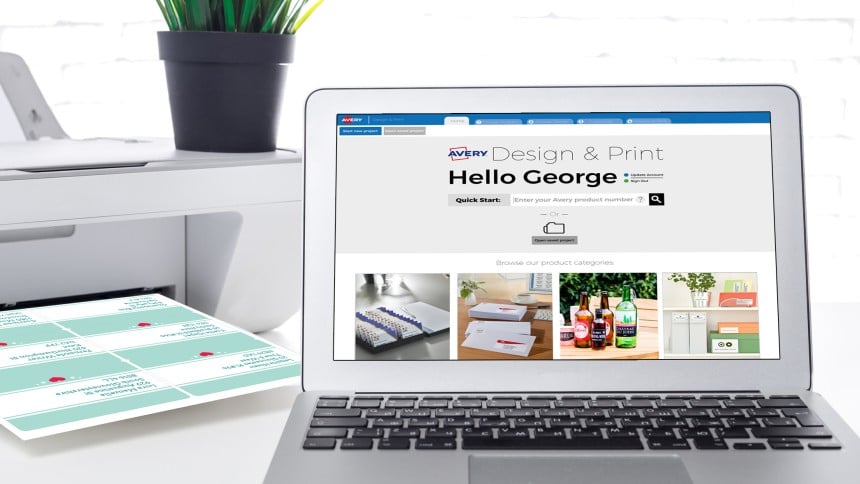 Avery Design & Print
It takes just 5 simple steps to print your Avery products!
Design and Print
Introduction
Discover how easy it is to personalise and print your Avery products with our free Design & Print software. No download is needed, so you can start creating custom designs right away.
This short video will give you a brief overview of all the special features and tools available, and will show you how easy it is to design and print your projects.
Create designs quickly. All you need is a Mac®, PC or Linux® system and an internet connection.
Design and Print
Mail merge
It's easy to create a mail merge with Avery Design & Print Online. With our free software you can import names, addresses and other data to any Avery product in just a few quick steps. Avery Design & Print mail merge is ideal for mass mailings, invitations, name badges, Christmas address labels and tags. Watch this short video to see how simple this feature is to use.
Perfect for:
Address labels
Invitations
Product Labels
File labels
Name badges
Design and Print
How to create Barcodes
Learn how to generate QR and barcodes for your Avery products using our free Design & Print software.
This video will show you how to use our simple barcode generator so you can add your own data to labels and cards.
Design and Print
Working with images
Discover how easy it is to add and edit images using Avery Design & Print. Choose professional images from our free gallery or upload your own from your computer, Facebook, Instagram or Google accounts.
Personalise labels, cards and tags for mailings, invitations, crafts, marketing materials, weddings and more.
Design & Print
How to use the object list
This short video shows you how to work with the useful "Object List" panel found within our Design & Print software.
This tool enables you to select and reorder items in your design, so that you can decide which layers of text or images are at the top.
Google Docs
Merging data
Using the Avery label ad on for Google to easily merge Google Spreadsheet data onto the most popular Avery Label and Name Badge sizes right from Google Drive.