Avery Software and Templates
An overview of Avery printing solutions
With Avery Design & Print, creating personalised labels and cards has never been easier. Just choose a template, customise your design and then print it yourself or let us print it for you. Even better, you can do it from any device, anytime, anywhere. No download required.
Looking for a quick and easy way to print your Avery label and sticker products?  Design & Print is our easy to use label design software that allows you to select and personalise templates to print yourself or let us print for you. We also have hundreds of MS Word templates available to download.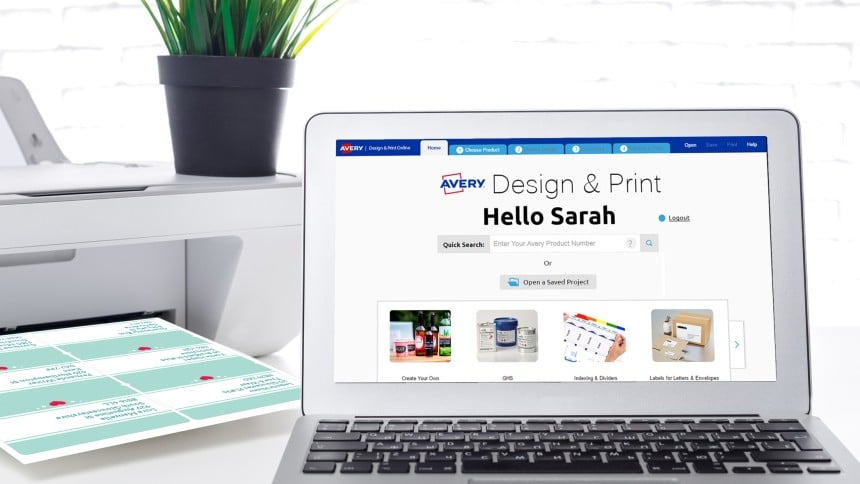 It takes just 5 simple steps to print your Avery products!
Watch our quick video to find out more
How do I print my Avery Labels and Cards?
With Avery Design & Print label designer!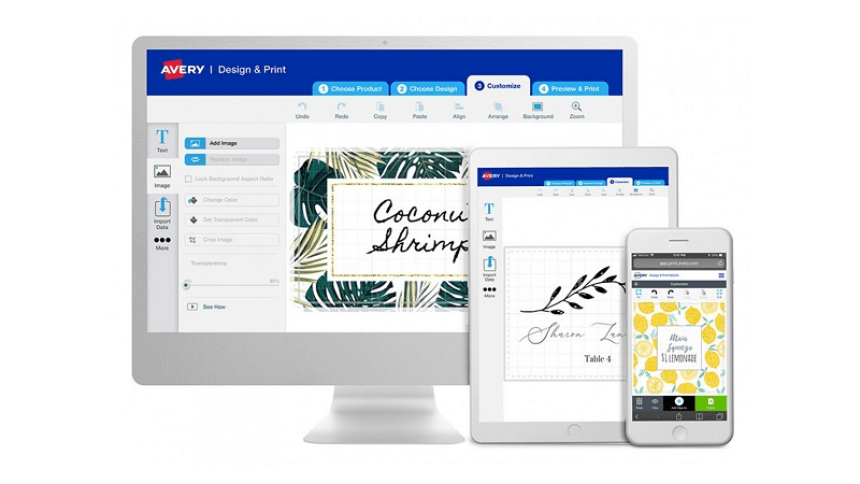 Avery Design & Print software is the easiest and most flexible way to design your Avery product labels. And don't worry if you're not a designer - we have thousands of predesigned templates to get you started.
Choose a blank template to create your design from scratch, or personalise one of our designs
Customise your text: Add straight and circular text boxes, change colour and font style, selecting from over 60 different fonts. 
Insert Images and Graphics: Add logos, pictures and clipart to your Avery printer labels. Choose something from our extensive image gallery or select images from your computer or social media accounts.
Easily import contacts or data with our mail merge feature
Automatically generate QR and Barcodes, serial numbers and batch codes 
Design on any device, anytime, anywhere, saving your projects to the cloud
Apply your design to another product without having to recreate your design
Looking for Label Templates to Download?
Search our Microsoft® Word® library of label templates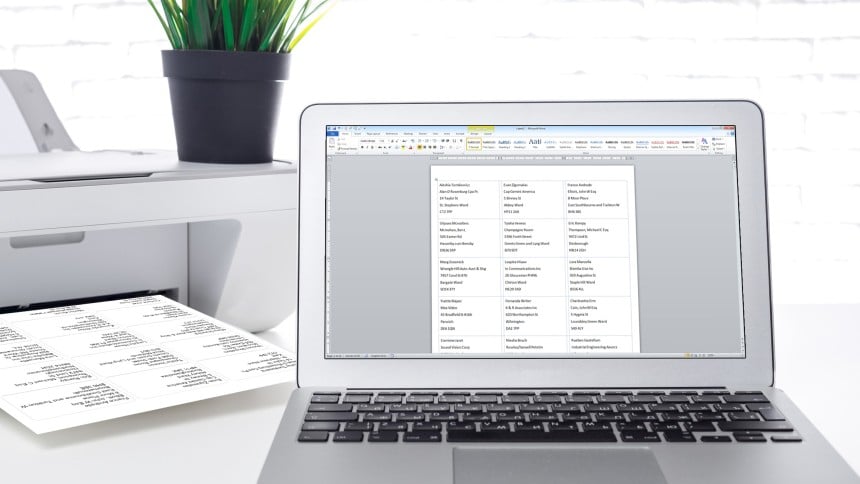 Avery have worked in partnership with Microsoft® for over 30 years to help you create the perfect labels. If you are used to working with Microsoft® Word® templates and just want to add text to your blank labels, we have all of our Avery products available to download as a Word® document.
You can also find most Avery label templates inside Microsoft® Word® itself. Read our guide on how to find your Avery Template in Word or click the link below to download the specific template that your need.
Looking for help with your label design?
Explore our Pre-Designed Template Galleries
Whether your need to design the perfect label to celebrate your products, or ensure your have the right information on your CLP label, we have a design to suit you.
We offer pre-designed templates that you can adapt and personalise for your own needs. For the workplace, home or school; birthdays, baby showers and weddings, we've got designs to suit every occasion and need.
Simply choose the design you like best and apply it to whatever Avery product you wish to print on. 
View our Design Template Galleries
We understand using new technology isn't always easy, but we're here to help you along the way: