Letter Tray - DTR Eco
270 x 60 x 360 mm, blue, Polystyrene
Unique stacking system, trays can be stacked using risers (available separately).
Self-stacked straight or staggered, as well as stacking in reverse or at 90º
Angled base to keep papers and files safe
Scooped front of the tray allows easy retrieval of papers or files.
Made from 97% recycled plastic
Description
Never let mail or important internal documents go astray. There's no need to leave mail on people's desks, just slot it into the letter tray so everyone can have a tidy desk. These blue letter trays are part of the Avery DTR ECO Desktop Range, made from sturdy blue 96% recycled plastic. With their versatile stacking system using risers (sold separately), they also stack in reverse at 90° making them a perfect fit for your workspace. Ideal for organising your paperwork and files.
Specification
Dimensions
270 x 60 x 360 mm
Eco-friendly
PVC-free, Made from recycled material, Recyclable
Facts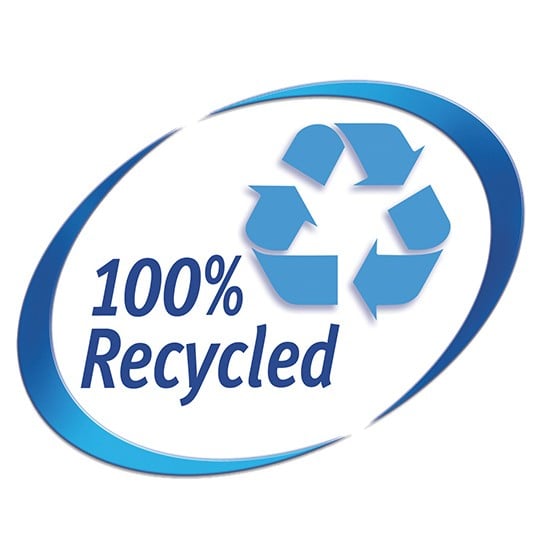 Recycled materials
Product made from up to 100% recycled material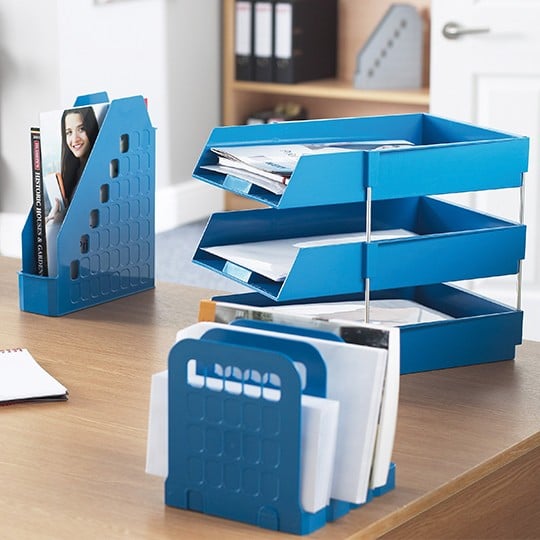 Durable and lightweight
Durable and lightweight plastic means your stationary will serve you well, whilst being easily stored and transported.