Desk Tidy - DTR Eco
270 x 55 x 152 mm, blue, Polystyrene
Multifunctional desk tidy that accommodates all kinds of office stationery.
Special storage for CDs, diskettes or other media.
Holder for NoteTabs™, sticky notes, paperclips etc.
Can be used alone or stacked on top of DR100 letter trays for off the desk storage.
Made from 97% recycled plastic
Description
The Avery DTR Eco Desk Tidy is a multifunctional desk organiser that will accommodate all kinds of office stationery. There is a special storage area for CDs or note pads and an area for your sticky notes. Featuring five compartments for pens, paperclips etc. There's also a removable pen pot which can be positioned in or outside the tidy. This clever desk organiser can be used on its own or fitted on top of the DTR Eco Letter Tray to offer you additional space saving.
The attractive DTR Eco Range is both stylish and Eco Friendly. All blue items have been manufactured from 96% post-consumer recycled plastic. And what's more it can be recycled again after use.
Specification
Dimensions
270 x 55 x 152 mm
Eco-friendly
PVC-free, Made from recycled material, Recyclable
Facts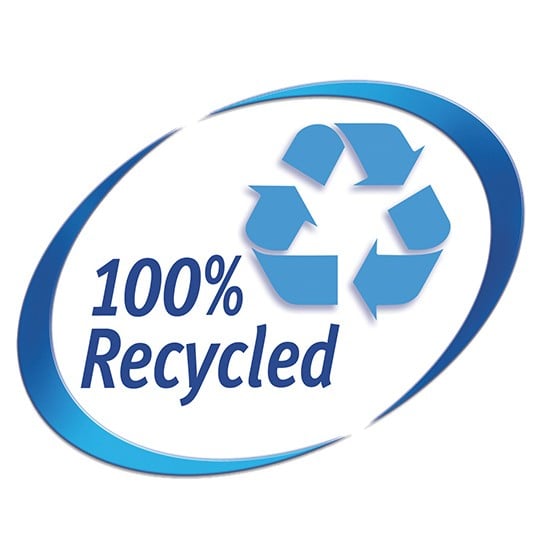 Recycled materials
Product made from up to 100% recycled material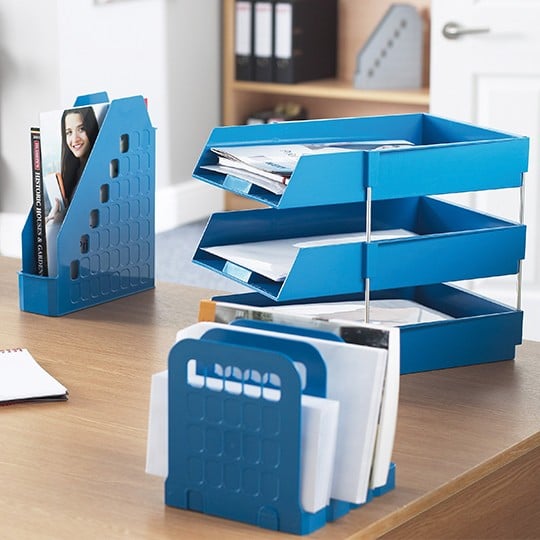 Durable and lightweight
Durable and lightweight plastic means your stationary will serve you well, whilst being easily stored and transported.