Waste Bin - DTR Eco
350 x 340 x 250 mm, blue, Polypropylene
Stylish oval bin with 18 litre capacity.
The removable rim allows liners to be discreetly hidden and neatly secured.
Features a hand hold for easy emptying.
Made from 97% recycled plastic
Description
Just because a waste bin holds rubbish doesn't mean it has to look it. You may not realise but you can match your office bin to all your other office accessories. There's no need for it to just hold rubbish either. Because the bins are available in two different colours you could use them as recycling bins or storage bins. This blue bin has a removable rim to make it easier to dispose of rubbish and is made from 96% recycled plastic.
Specification
Dimensions
350 x 340 x 250 mm
Eco-friendly
PVC-free, Made from recycled material, Recyclable
Facts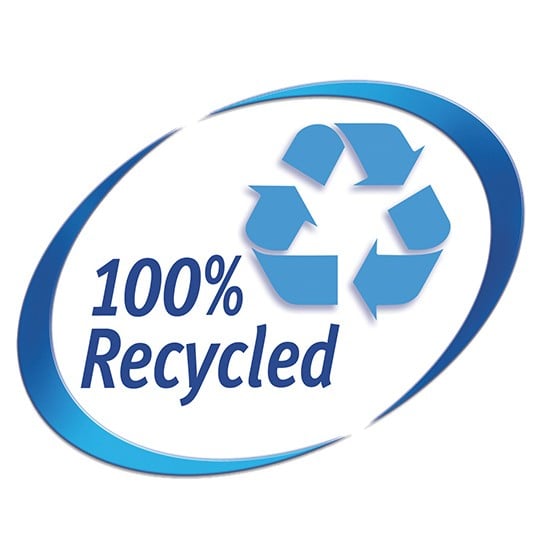 Recycled materials
Product made from up to 100% recycled material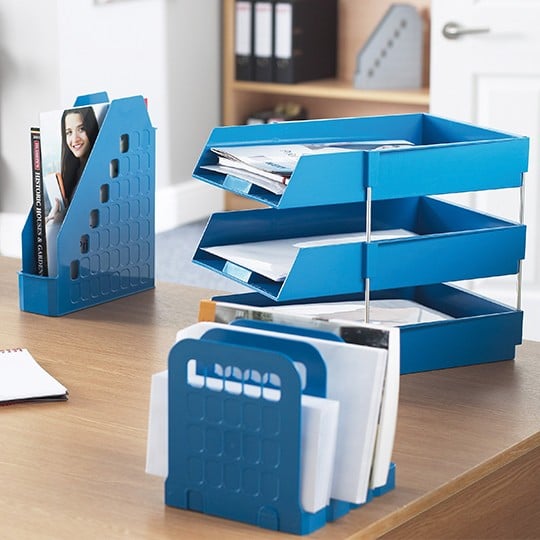 Durable and lightweight
Durable and lightweight plastic means your stationary will serve you well, whilst being easily stored and transported.