Make Your Own Water Bottle Labels
For the gym or for events - we've got you covered
Customise your water bottles
Premium printing
10 shapes, 6 materials and 3 finishes
Easy to apply. Come on A4 sheets
Perfect for logos, product labels and messaging
Delivery within 5 working days
Make Your Own Water Bottle Labels
For the gym or for events - we've got you covered
Customise your water bottles
Premium printing
10 shapes, 6 materials and 3 finishes
Easy to apply. Come on A4 sheets
Perfect for logos, product labels and messaging
Delivery within 5 working days
Use Our Designs and Templates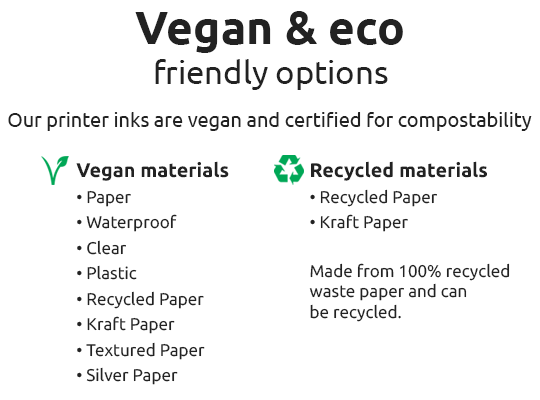 Make your own personalised water bottle labels
We have now introduced a special wrap-around rectangle label that fits water bottles perfectly, look at our 125 x 35mm label. Design your label to fit the same measurement and upload your design, make a small order first if you wish to test what it looks like on your bottle. Once you're happy you can then make a larger order. We help many customers with their water bottle labels, by adding a well-designed label as the finishing touch can set you apart from the crowd. Think very carefully about your design and about the label shape you finally choose. Maybe do a test with some friends to see which one they think is the most eye-catching and will attract attention.
We suggest that if your water bottle is coming into contact with water you look at one of our waterproof materials (waterproof, clear and plastic). We guarantee the bottles can be submerged in water or ice for long periods of time and the label will stay strong and the ink will not run. If the bottles don't come into contact with much water then choose from all our paper label selection too. All materials have a strong permanent adhesive.
Give us a call if you have any questions about materials and what environment you keep your water bottles in and we can advise the best for you. We always love hearing from our customers.