Personalised & Custom Straight Oval Labels
Standing Out From The Crowd
Personalised & Custom Straight Oval Labels
Standing Out From The Crowd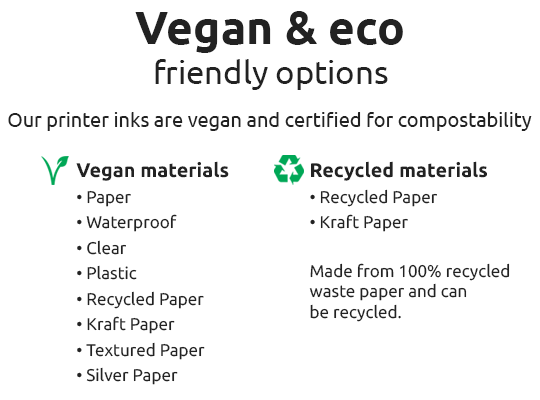 Make your own Personalised Straight Oval Labels
Are you a small business or individual looking to print your personalised straight oval labels? Our straight oval labels are a fun and trendy alternative to traditionally shaped labels and just like regular oval labels, create a strong visual awareness of your brand. From spicy tomato chutneys to blackberry jams and homemade honey, they are a clear favourite amongst our handmade food customers.
With a wide surface area to take advantage of, our straight oval labels are a perfect way of telling your customer the story behind your brand. Our labels can be an essential marketing tool for small businesses, and straight ovals especially are a great shape for listing ingredients.
Quick, efficient and easy to use is how our customers describe our printing process and that's because every step is built with you and your beautifully homemade creation in mind. We want you to have the flexibility to embrace your creativity which is why our online design tool allows you to customise your label from start to finish.
Top tip
Not only do you have the freedom to fully customise your design, but another advantage of our labels is that they can be printed right to the very edge. When you've perfected your design, we have lots of materials and finishes for you to choose from but if you're unsure and need a helping hand, our team are full of helpful and practical advice.