Full Face CD labels cover the surface of the CD, including the transparent centre
Labels have practical, removable wings that help centralise the design without touching the label or the CD
Ideal for labelling your music, photos and video collections
Save time with our FREE, easy-to-use template software; Avery Design and Print
Description
Avery full face glossy CD labels cover the surface of the CD including the transparent centre providing more area for your design with a printed-on look for a professional finish. The high gloss material gives a photo quality finish for images, ideal for that quality look on your CDs. The labels come in 2 labels per sheet of 117mm diameter with practical, removable wings that help centralise the design without touching the label or the CD so you can label your CD without any difficulty.
Suitable for printing in most popular inkjet printers, the excellent print finish on these bright white labels is clear and sharp either in colour or black and white.
With our free template software: Avery Design & Print, you can easily create a smart, professional look for your CD labels and inserts with your own design and images. Whether you choose to customise a pre-designed template or to start from scratch with your own design, you can trust our software to deliver smart, stand-out results.
Specification
Surface (special feature)
high-gloss
Facts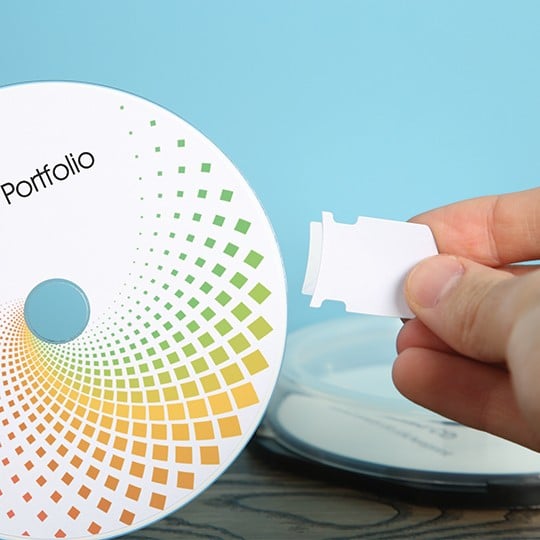 Practical label wings
Perfectly centre your CD and DVD label and avoid touching the adhesive with practical wings on your Avery labels. The wings allow you to accurately position your label on the disc, and then easily remove leaving a perfectly applied label behind.