10 Virtual Team Building Ideas
Working from home doesn't mean working alone
Team building activities may seem impossible in the current climate, however they are probably more important than ever to lift the team spirit up and motivate them to deliver good business results.
During this unprecedented time, it is important to encourage teams to socialise and connect with one another. Building a connected and integrated team  is essential to help face the uncertainty of what lies ahead, both from a personal and professional perspective. Moreover, it is proven that when team interrelations are good, the mental wellbeing of employees improve and consequently business results do too.
It is hard to socialise with team members and colleagues when you are stuck in your home office and cannot have the usual face to face contact with people. Here are 10 ideas for remote team-building that you may want to explore, to help increase engagement and encourage bonding and connection with your team (as we navigate this 'new normal').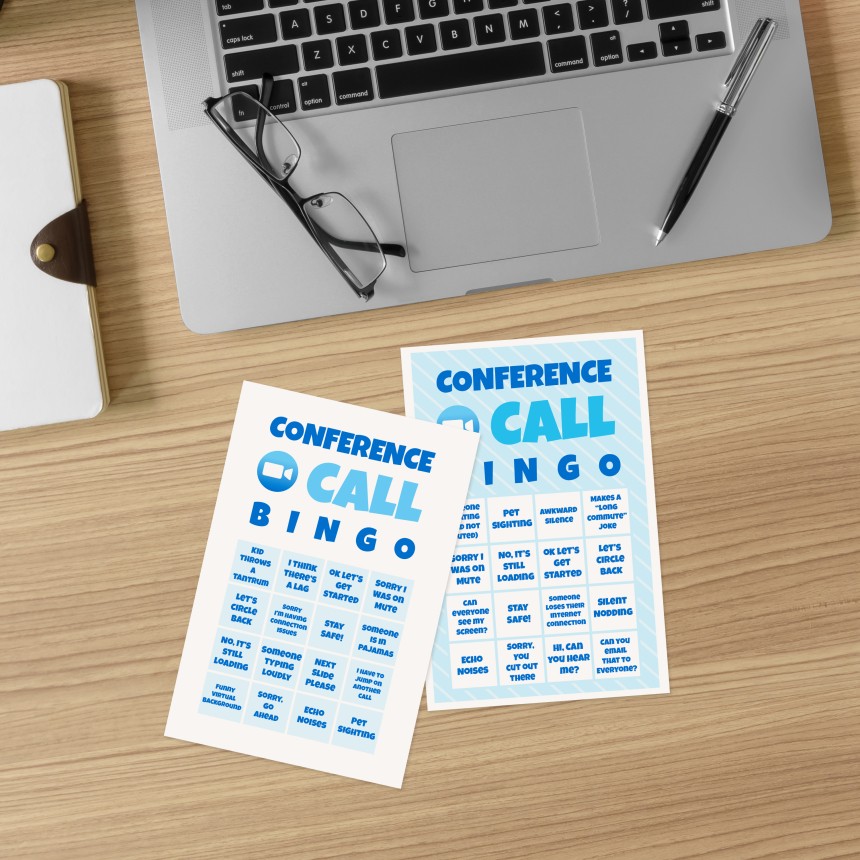 1. Game/Quiz Call 
Quiz Night is a classic – but now, it is more effective than ever. Organise a team social call and you can set up a bingo, a quiz or a trivia game. You can use Avery Printable Cards to prepare and print everything you need for the game, and you can also create awards and prizes using the Avery Certificate Paper.
If you feel more committed, you can also opt for a Pictionary contest  book an online Escape Room. Remember that the more effort you put in, the more your employee will appreciate it and feel more engaged.
 2. Happy Hour with a Twist
Set up a happy hour or an after work coffee/tea to set up a more relaxed environment for a casual chat with colleagues.   
This new situation has left everyone feeling a little bit stressed, so this could be a good idea to give your colleagues a little break from the daily grind and just let the conversation flow. Make sure everyone has called in with their favourite drink in hand! 
Avery Products to help with virtual team building
Products that we featured in our blog