Which label is perfect for your London Luxury Candle Jar?
Find out how to pick out the right Avery label to go on your London Luxury Candle, and make it a masterpiece.

As a candle maker, we're guessing that jars get you pretty excited.
Well, brace yourselves.
We've collaborated with London Luxury Candle Supplies who sell a huge range of classy candle and diffuser jars. They've got different colours, materials, shapes and sizes. A massive selection to inspire your next candle release.
Let's take a look at which customisable Avery label would best suit each type of jar on offer and see some of them in action.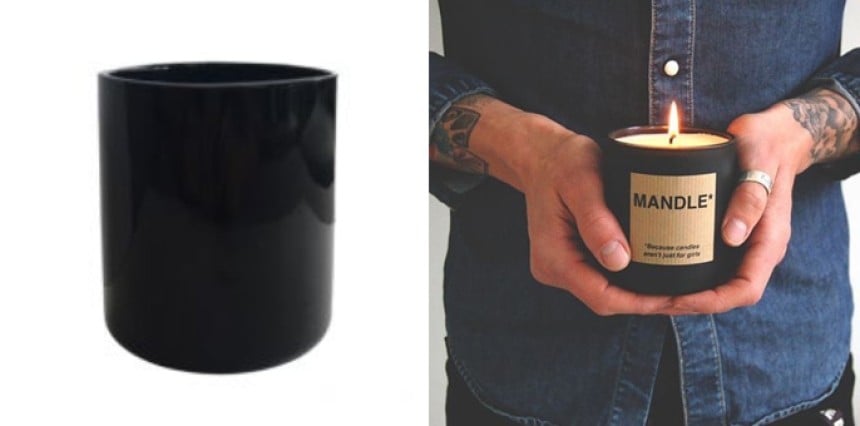 This one is an absolute classic. There's something about matt black that just screams class.
If you are after a wipeable, but aren't too fussed about it being waterproof, then you might want to look at some of the papers. We think you'll like brown kraft paper, cream textured paper, recycled paper or removable paper.
You'd want to choose a waterproof option if your candle is designed for a bathroom or kitchen though. For this, try out clear or plastic labels.
Our top pick: We'd go for kraft paper. It's biodegradable and made from 100% recycled paper. If hipsters and eco-warriors are your audiences then they're going to go wild for this little touch.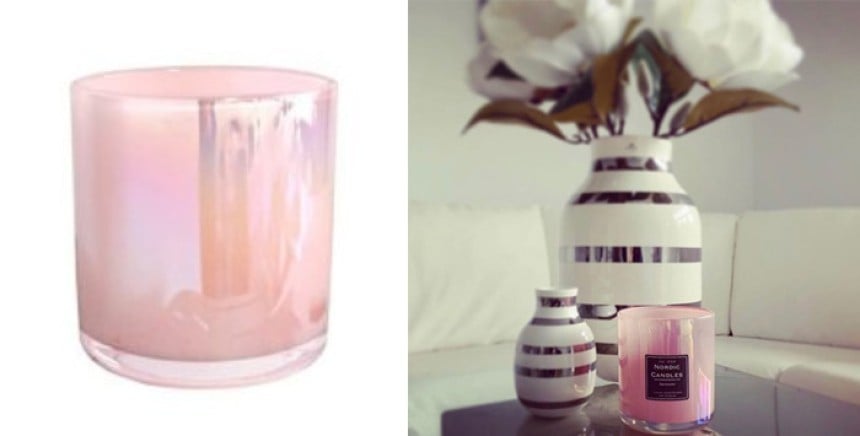 This glossy and sleek candle jar works well with a gloss, natural or matt label and stickers.
If you have designed a big square label we suggest you go for 70 x 70 mm, or 50 x 50 mm for a medium square.
When it comes to materials check out the paper range which includes kraft paper and recycled paper. These will stand out against your glossy pink jar. Just look at the matt black label in the picture - stunning.
Our pick: We think this jar pairs particularly well with cream textured labels. They go onto this glossy surface with ease which is always a bonus!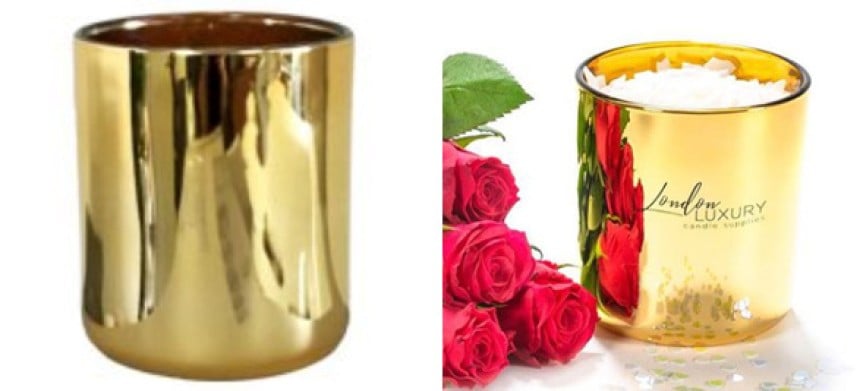 This bright and reflective candle jar looks the part in any home. Take the design up a notch with a chic label. You might want to look at clear labels for that print on effect. Or, try black which contrasts perfectly and looks super classy.
If you are thinking of adding a coloured label then check out paper materials. Regular paper will look the part on this surface.
Our top pick: We are suckers for that print on finish on this metallic gold jar. Clear labels are also waterproof which will be perfect for damp areas like kitchens and bathrooms.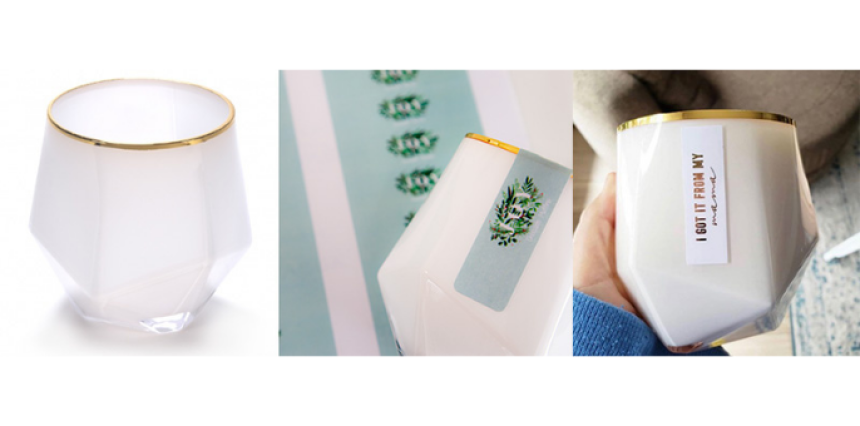 4. Picasso (380ml) – Gloss White
It isn't your usual candle jar, but its cubist feel is what gives it an edge. Long thin labels of 70mm x 20mm sit nicely on this jar. You can even add silver material for a classy (and possibly festive) shine.
Our top pick: Try regular paper on this jar with a matt finish. Our top tip - measure your jar then measure and measure again! The label area is only small on this jar so keep your design simple so it will punch through.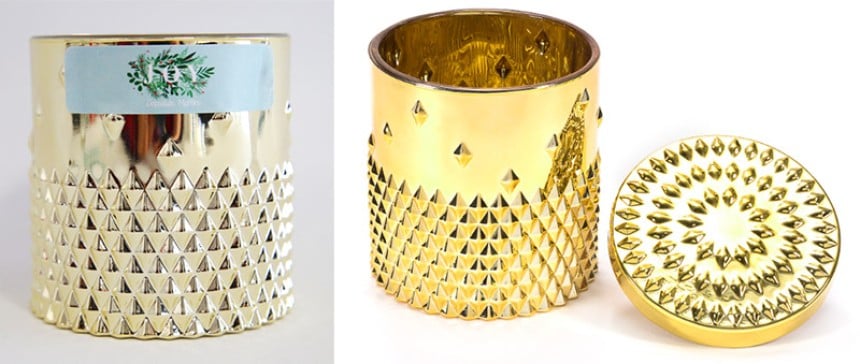 Now, here's a headturner. Inspired by Valentino, you aren't going to need a huge label on this jar. You just need a little one to fit between the iconic studs. You don't want your label to be over any of the studs or this is going to cause ridges.
You want something simple on your label so not to distract from the design or clutter the jar. Try 70 mm x 15 mm.
Our top pick: For this statement jar you'll want a strong adhesive and gentle application. Try our clear, waterproof and plastic materials which are strongest. 
This big candle jar has raised surfaces - but don't let that put you off. Choosing the right adhesive and materials and applying them with a steady hand can give some really stunning results. Alternatively try adding your own personalised CLP label to the base along with a tag at the top for a high quality candle.
For a medium square label we would recommend a 60mm x 60mm. For a larger label try 70mm x 70mm.
Our top pick: We love a shiny label to match the shiny jar. But, the contrast between a matt label and the shine looks pretty fantastic too.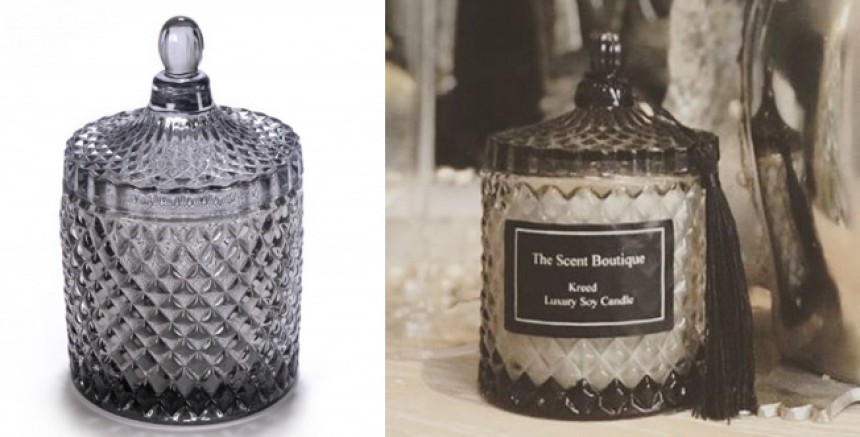 7. Large Geo (500ML) – Smoked Grey
Here's another boutique-looking candle jar, perfect for a bathroom windowsill.
The ridges might make you think twice about labelling it. But actually, with some skill and careful handling your labels can look neat and professional.
Our top pick: We highly rate metallic materials on this jar. It stands out and looks super chic.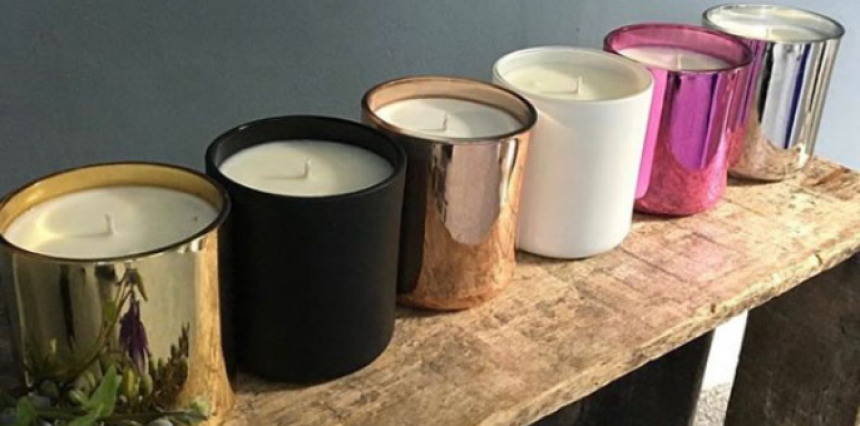 Well, those were our suggestions. However, it's totally up to you to decide which material, colour and size matches your brand's personality. Get creative.
Big thanks to the businesses who sent in images of their labels on their London Luxury Candle Supplies. They look amazing.
We hope you are feeling inspired and ready to get creative with your labels and glassware!