Wide Entry Letter Tray - DTR Eco
347 x 129 x 232 mm, black, Polystyrene
Sturdy space saving set of 3 trays
Includes 8 risers
Accepts A4 and foolscap documents.
Made from 100% recycled plastic
Description
Avery DTR Eco Wide-Entry Tray Sets feature three stackable letter trays and a lid. Each set is self -stackable or can be stacked using risers (sold separately), so that you can extend the amount of storage space between each tray. Because the trays are wider than they are deep, they fit neatly on top of desks or on shelves. This gives you more space to work around, ideal for paper organisation.
The lid is removable, so you can add more trays should you need to. Equally, the lid is sturdy enough should you want to stack other things on top. The black coloured tray is made from 100% recycled plastic.
Specification
Dimensions
347 x 129 x 232 mm
Eco-friendly
PVC-free, Made from recycled material, Recyclable
Facts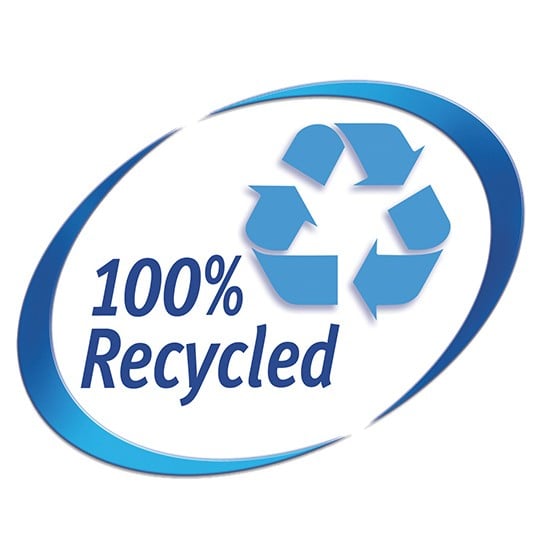 Recycled materials
Product made from up to 100% recycled material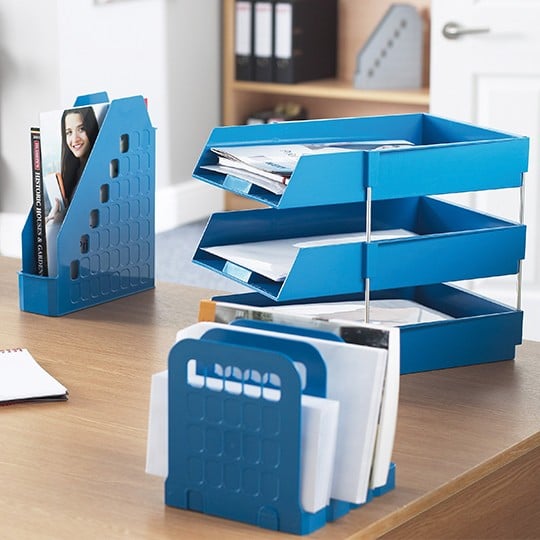 Durable and lightweight
Durable and lightweight plastic means your stationary will serve you well, whilst being easily stored and transported.