Strawberry Jam Jar Labels
63.5 x 38.1 mm, handwriting
Content
32 Labels / 8 Sheets
Pre-printed labels to easily identify your jars
The eye-catching strawberry jam design makes your jars easily recognisable
Space for you to handwrite a date with either a biro pen or pencil
High quality white paper labels for long lasting use. Suitable for direct contact on non-fatty moist foods.
The labels easily adhere to paper, plastic, glass and more
Description
These eye-catching Strawberry Jam Labels are perfect for identifying your jars. The labels bold design helps to easily catch your customer's attention. The labels have room to handwrite a date with either a biro pen or pencil.
These labels are 63.5 x 38.1mm in size and come in a handy A6 size pack.
Avery commissioned a unique psychological study to give an in-depth understanding of what makes a successful label interesting and persuasive. The use of food imagery on the labels not only signifies the contents of the jar but it also engages the primal part of the brain which helps draw very strong attention to the label. The handwritten font on these labels is very effective in helping customers warm to a brand and the bold coloured borders help make the label stand out.
They stick well to plastic, glass and paper, perfect for jars, bottles, gifts and boxes for a truly natural, rustic look. Great for jam making, weddings, garden parties, gifts, crafts and products, giving a truly authentic homemade look and feel.
Specification
Content
32 Labels / 8 Sheets
Colour
white with different motifs
Surface (special feature)
matt
Facts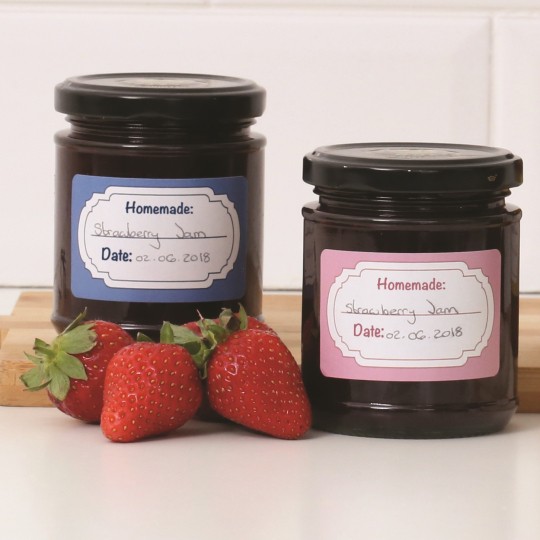 Write on the label
These labels allow you to write on them using either a pencil or biro pen without smudging.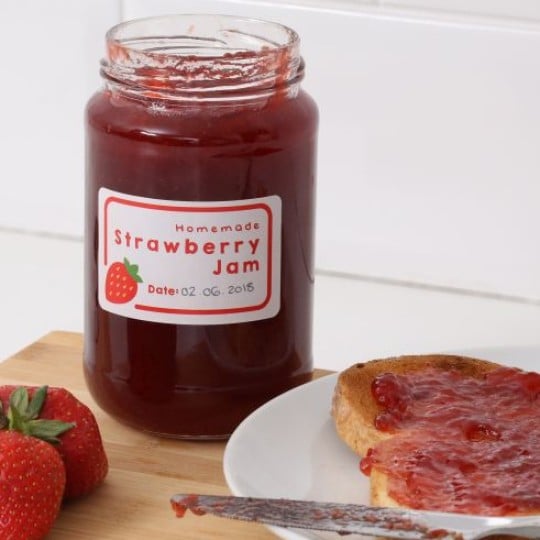 Pre-Printed Label Design
These labels have an eye-catching pre-printed design that has been created especially to attract attention to your products.