Wedding Invitation Envelope Seals
Add that personal touch to your wedding invitations, save the dates, favours and gifts
Finish off your wedding invites with a personalised envelope seal or sticker for that extra personal touch.
Our round blank labels are perfect for envelope seals, and we have so many different colours and materials to choose from, so you can easily match your labels to your wedding theme.
Using our free Design and print software you can easily personalise the printer labels and print them yourself at home!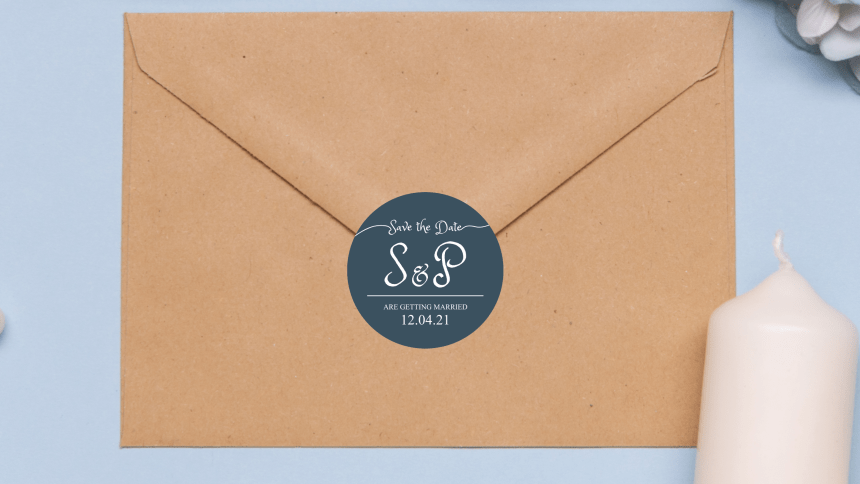 Design & Print your own wedding thank you stickers & envelope seals. Order from as little as 1 sheet!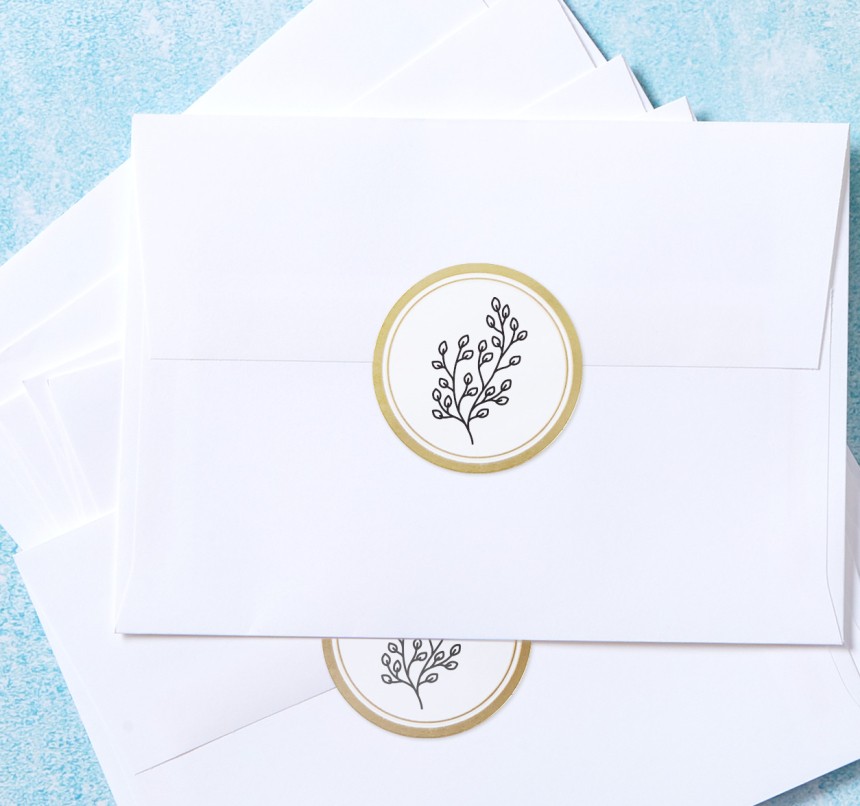 Create your own wedding invitation envelope seals
Give your wedding invites a touch of elegance with an envelope seal
Creating an envelope seal stickers for your wedding invites is easy with Avery.
Simply chose the material, shape and size of label you want and then you can print your labels in the comfort of your own home using our FREE Design & Print online software.
These wedding invitation envelope seal stickers will look beautiful on your invites. You can add your names and dates to the seal or add you own monogram that premium wedding invitation look and feel.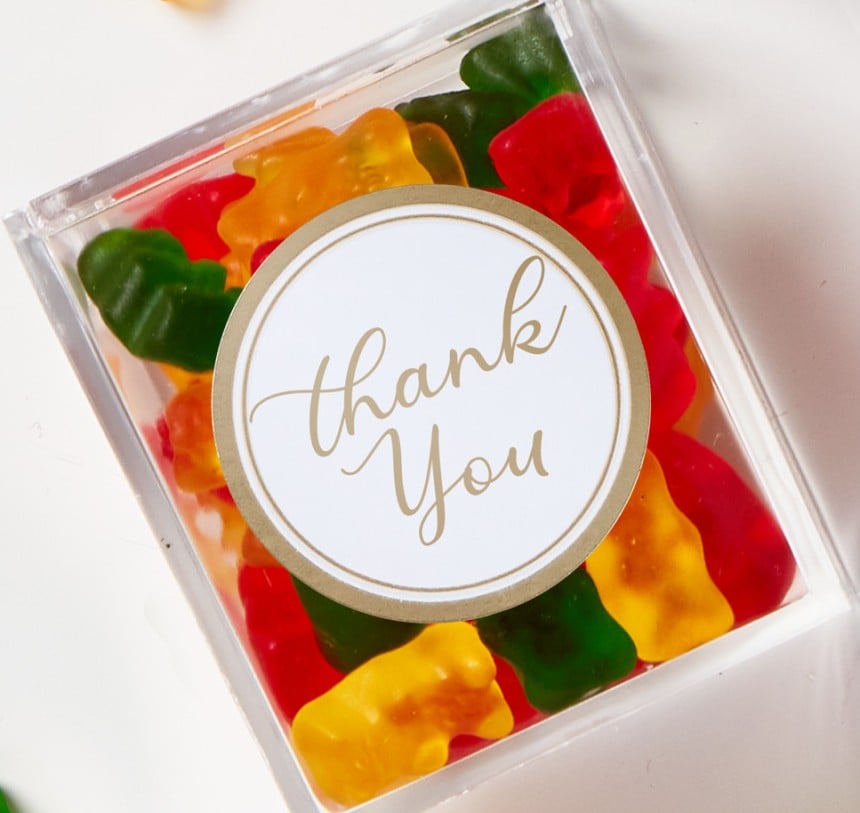 Create your own wedding thank you stickers
Easy to make wedding thank you labels
Whether you want to add thank you stickers to your wedding favours or you want to send out personalised thank you cards - it's really easy to create your own thank you stickers.
You can create generic thank you stickers or you can personalise them with your guests name for that personal touch. It's easy to do with our FREE Design and print software. 
Your wedding, your way!
Design and print your wedding stationary using our free designs & software
Free Wedding Templates
Select one of our pre-designed templates to customise to suit your Wedding's special look and feel.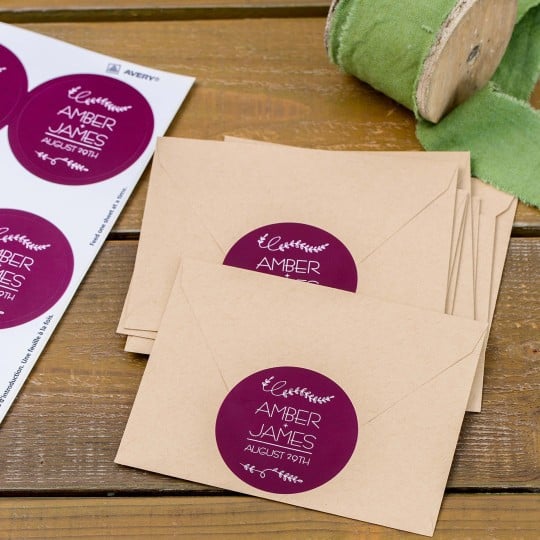 Print your wedding stationary at home
Create personalised invitation labels, favours and decorations with Avery's Free Design & Print software.