Royal Mail Click & Drop® Shipping Labels
How to print your Click & Drop® postage onto Avery Labels – Step by step
Save time by printing your Royal Mail Click & Drop® postage onto our custom self-adhesive Mailing Labels and stickers using our FREE Design & Print online software!
We love to help make things easier for our customers here at Avery, so we have tested printing Royal Mail Click & Drop® postage PDFs on our labels. Whether you're a small business fulfilling orders or just keeping in touch with family and friends, using the Royal Mail Click & Drop® with Avery Labels is both quick and easy!
The best labels for the job are our blank sheets with 4 labels per sheet, the perfect size for parcel labelling. If you want a pre-made box with extra features such as QuickPeel technology use our J8159-25 for inkjet printers or L7169-100 for laser printers. See below for our step by step guide on how to print your Click & Drop® postage PDF on our labels: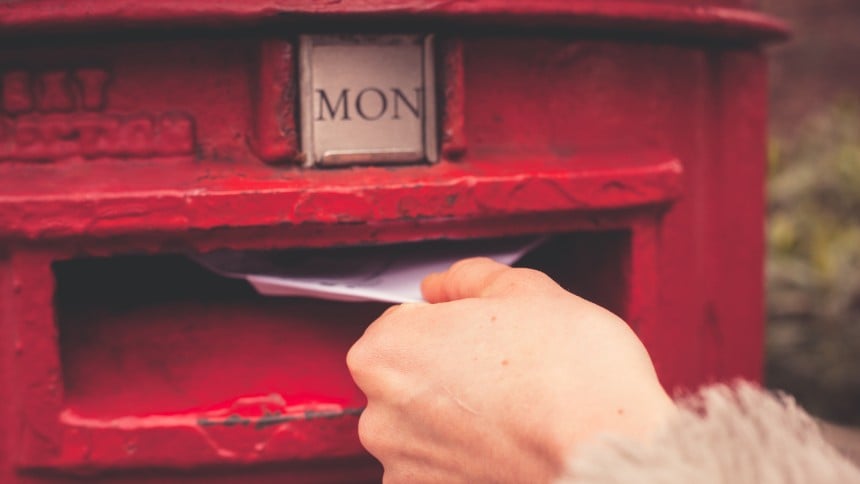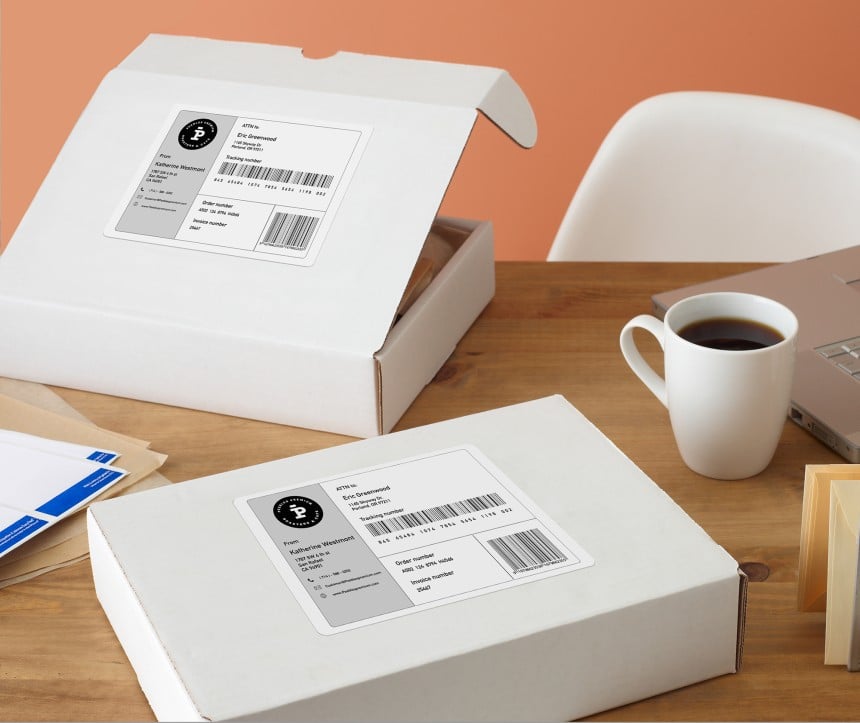 Why print on self-adhesive labels rather than paper?
Where do we start?!
Avery Labels are self-adhesive, meaning you can just print and stick them straight onto your parcel, no need to mess around with tape or glue!
Our labels are bright white, meaning the printed postage label will be very clear to read.
Ink and water do not mix…however that's not an issue with Avery Labels! Our Address Labels are smudge-free - perfect for typical British weather!
No need to worry about messy handwriting – our Design & Print software ensures text and images print clearly onto the label. If we think the label will come out blurry then we will pop up a warning, so you can fix the issue before printing onto your labels! Thank us later.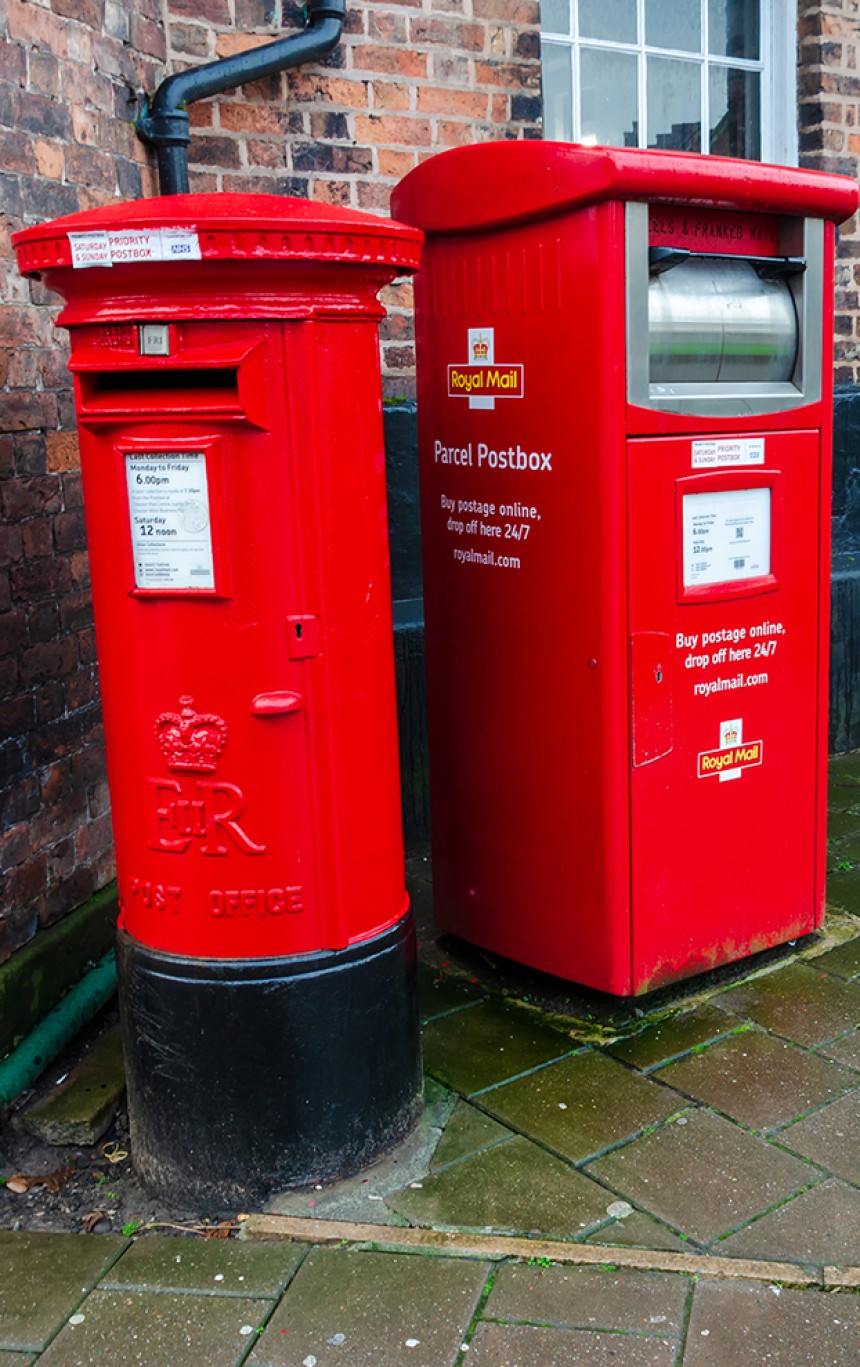 Now for the easy bit - How to create Click & Drop® Labels
Create shipping labels easily with Avery Design & Print
1. First things first – you need to create your postage label. To do this you need to follow the instructions on Royal Mail Click & Drop® Service.
2. Once you have paid for the postage you will be able to download your label as a PDF.
3. You will now need to open Avery Design & Print Online. Select your label – we highly recommend using our 4 to view labels:
5. Select the portrait blank label template.
6. On the right hand side click 'edit one' from the top of the menu.
7. On the left hand side click 'image'  and select 'add image'. Then on the computer tab click 'browse for file' and select your PDF postage label
8. Once the image is loaded it will look very small on the label, but do not worry about this right now as we will advise you how to edit it. Please note that you will only need to print the postage label, not the whole PDF page.
9. Select one of the corners of the image and start stretching it so that the postage label completely covers the label on screen (the top left of the PDF document). Do not worry if you get a warning about the image being outside of the printing area, so long as the label is all in the margin this is fine.
10. Once your label is fully stretched into the label you can either move onto the next (if you have more than one postage label to print) or if you're ready to print simply click 'preview and print' on the bottom right of the screen.
11. You will now be able to clearly see how your label will print. At this point make sure that the entire postage label is within the label margin. You can use the zoom feature at the top of the preview screen.
12. If you need to edit the label just click 'customise' on the bottom left and it will take you back to the previous screen. If you are happy with the label then click 'print' on the right hand side and follow the printing instructions.
We would highly recommend that you test print on a piece of white paper before printing your labels, to make sure that everything is ok before printing on the label sheet. If you need helping printing then please see how our printing tips for Avery products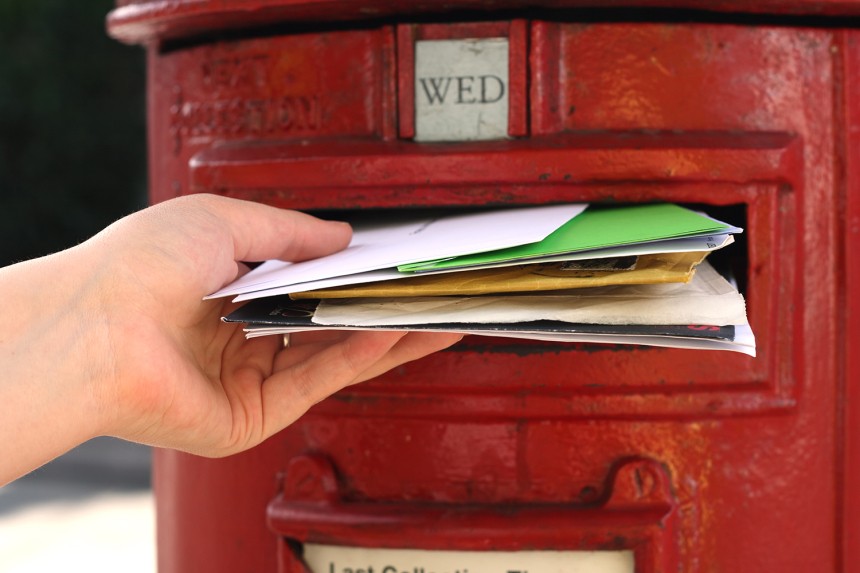 Peel, stick and send!
Once your labels are printed, simply peel off the backing sheet and stick them onto your envelop and parcel, now they are ready to be dropped off at your nearest Royal Mail post box!
Need other labels for your parcels? We also have Return Address Labels and you can even use our Round Labels for brand logos or adding messages to your packages!
All printable Avery Labels can be personalised using our FREE Design & Print Online software.  
Avery Mailing Labels compatible with Royal Mail Click & Drop®
Click on a product for more information