How to make your own rewards Stickers and Charts
Motivate with Avery printable stickers
If you are struggling to keep up enthusiasm with home-school or fighting a losing battle over tidy bedrooms, why not take a tried and tested tip from teachers and make your own family some personalised reward stickers?
You can turn any Avery label into a motivational carrot with our free Avery Design & Print label creating software.
Here's how reward stickers can be a fun way to earn treats that will help your family associate hard work and good behaviour with positive outcomes.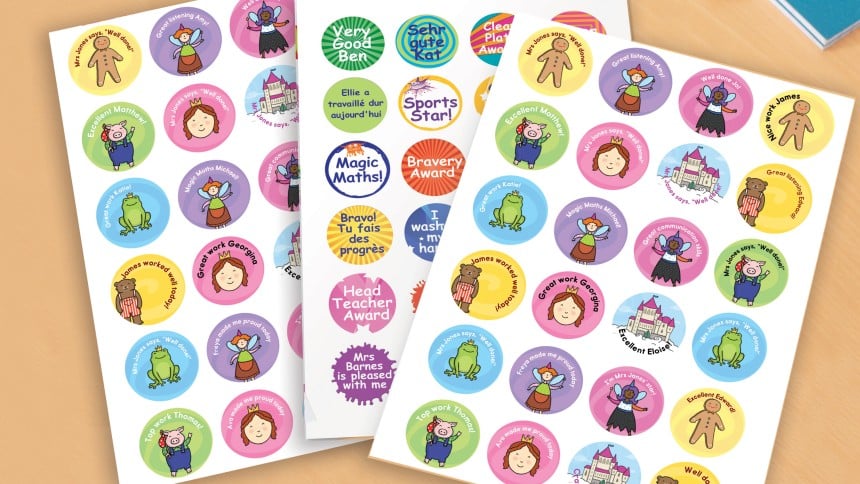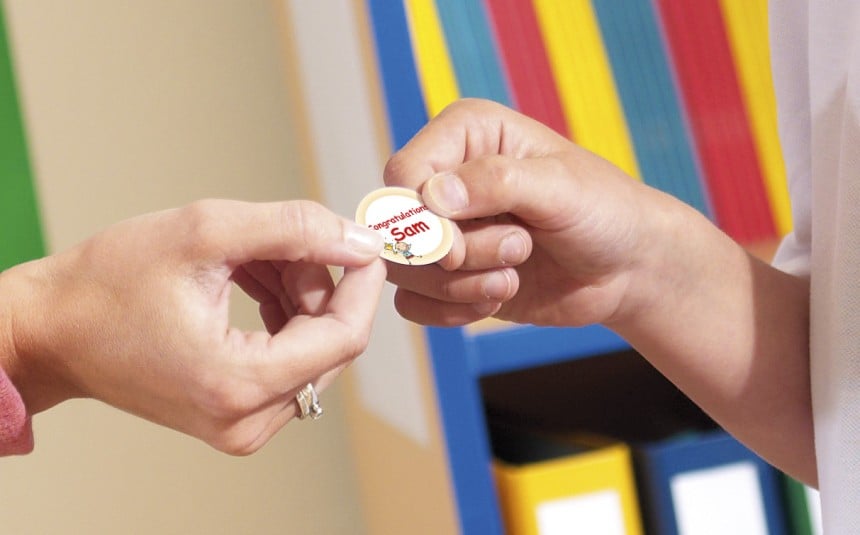 The Power of a Sticker!
Schools and teachers have long known the power of a sticker when it comes to motivating children! And they are often seen as badges of honour, to be worn with pride. So why not take a leaf out of the experts' book and try making your own reward stickers - but personalise them for specific tasks and child!
Avery Design & Print holds hundreds of child friendly designs for you to customise. You can click on this link to see some examples on our 40mm round sticker... but any of our designs can be applied to any Avery product - so don't worry if you don't have this size or shape to hand.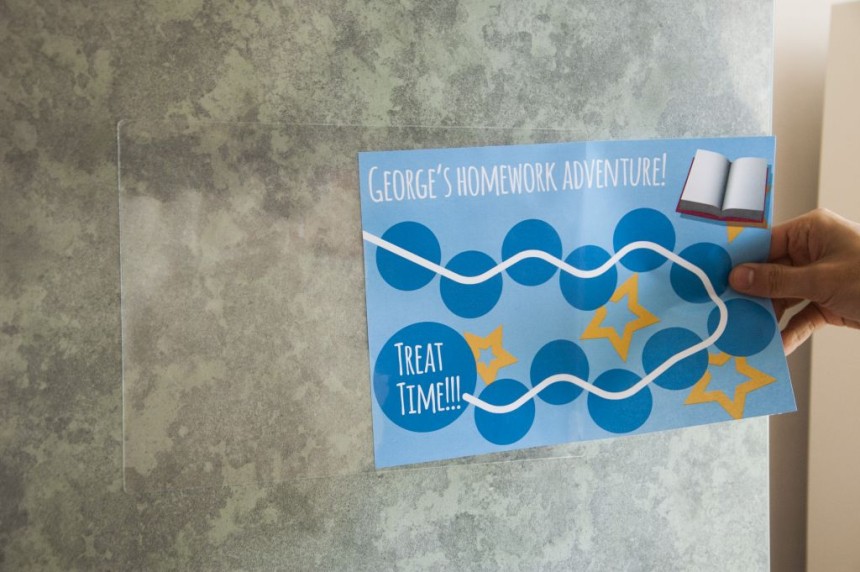 Display those rewards
Don't keep progress hidden!
If you need to use a different chart to help reward different behaviour, why not try using one of our Avery A4 Sign Pockets and our 40mm round labels to create a sticker chart where kids make measurable progress.
This could be for eating their vegetables, finishing homework, doing chores or any other activity you wish.
Step 1: Design the chart using Design & Print code L7083
Step 2: Print onto A4 paper
Step 3: Stick our self-adhesive sign pocket to a smooth surface such as a kitchen cupboard door.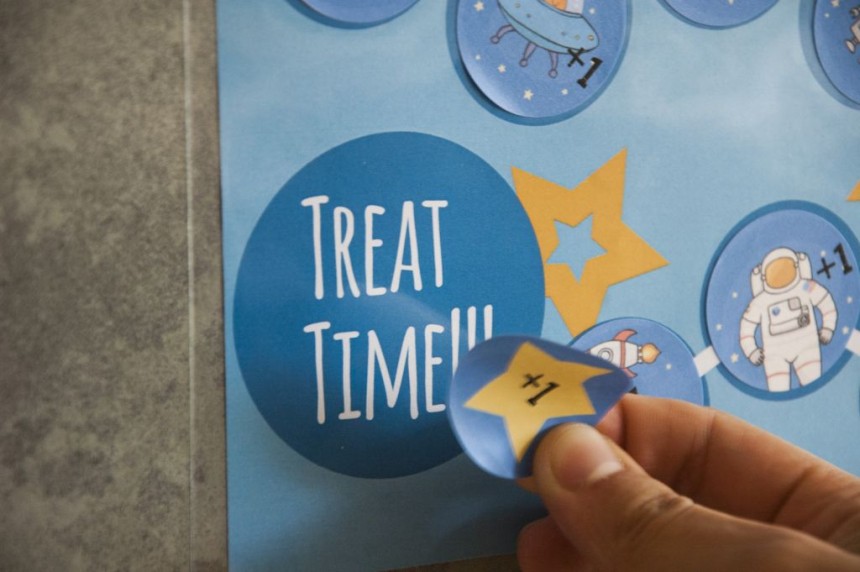 Update and reward as often as you like!
Step 4: Design your stickers using code E3613 on Design & Print. You can create a sheet of stickers that are all the same, or create different stickers on each label. You could, for example, use half the stickers with one child's name, and then place another child's name on the second half. With Avery Design & Print, there are so many possibilities!
Step 5: Print your stickers 
Step 6: Slot both the sheet of stickers and the chart design into your adhesive pocket. Then, whenever a reward is to be given you can slid the sticker sheets back out, remove and sticker and store them behind the chart once more!
When you have completed the chart, all the stickers will peel from the Sign Slot easily and cleanly. Then, all you need to do is design and print a new chart design on another piece of paper and slot it back in the adhesive holder, ready to start again!
Have a look at these Avery Products to create your stickers and chart
Avery Design and Print Template Software
Our free software includes all sorts of creative tools to help you design and print your Avery products, perfectly, every time.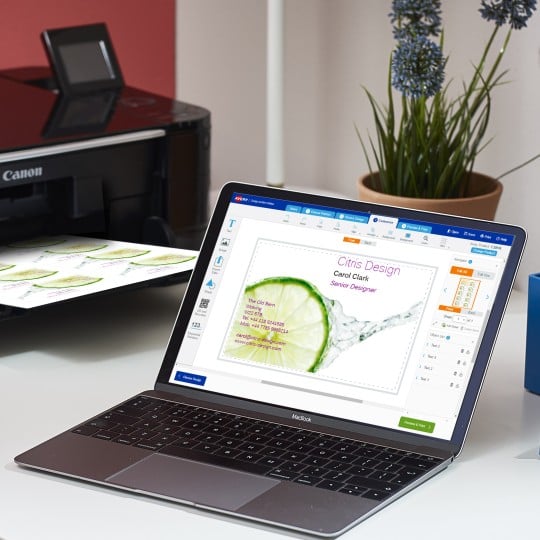 Ready to print?
Click here to open Design & Print and enter your Avery product's software code to get started.

Need some inspiration?
Why not have a look at one of our template design galleries to select a pre-design to customise