Five ideas for coloured stickers
Make your life stand out more using Avery Small Pack
 There are many different uses for Avery Small Pack here are five examples of how you can make use of them.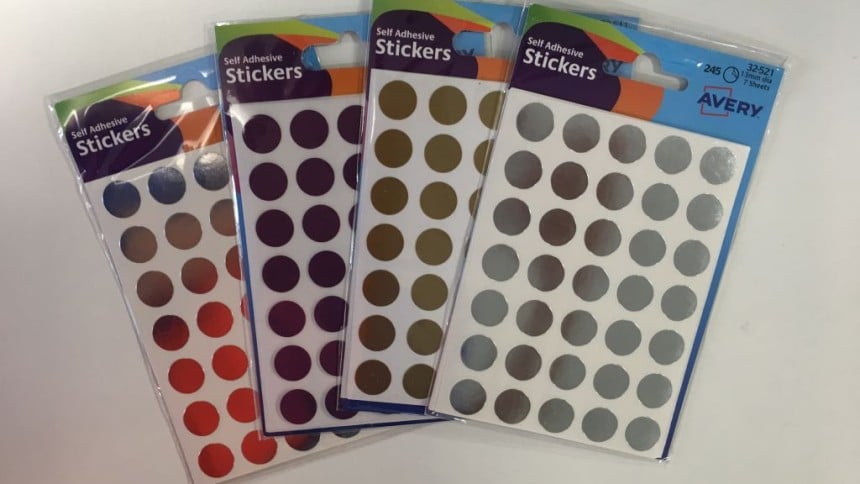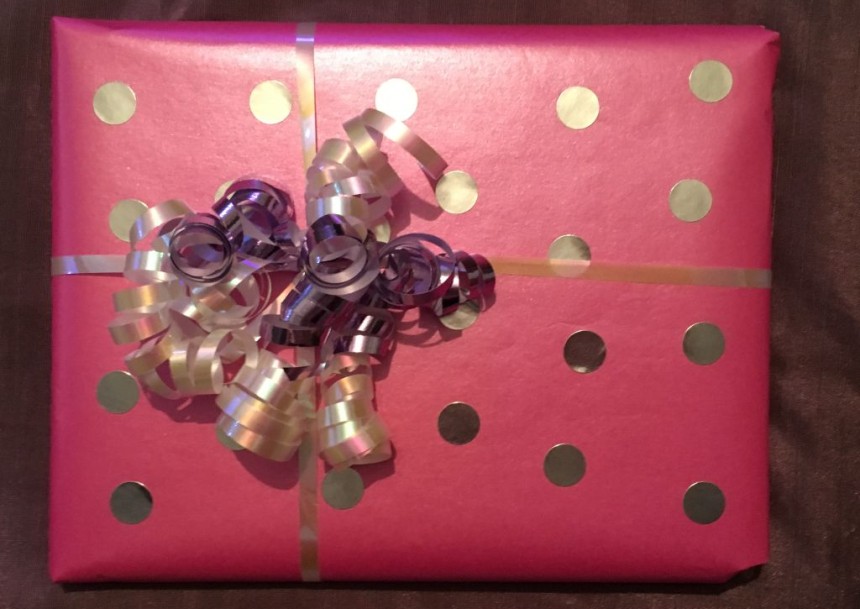 Idea one-Gifts
Stand out decoration
If you are a crafty person, why not decorate your presents with Avery small pack dots? They make the present stand out look less dull if your wrapping paper isn't patterned.
There are so many different colours to choose from, you are bound to find one to go with your wrapping paper.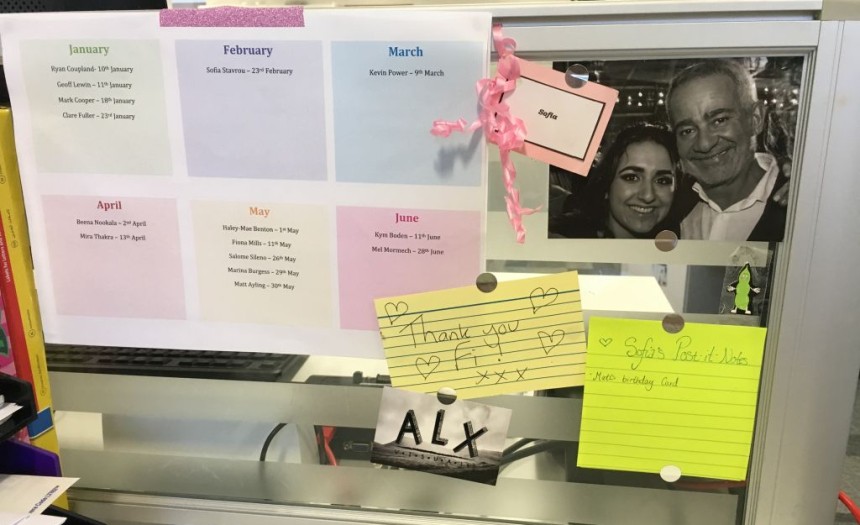 Idea two-Sticking things up
Simple sticky solution
If you have a notice board at work or if you like to stick things up why not use the small dots instead of cello tape?
Not only does it look better but if you have a list of things to do on there, it attracts your attention to look more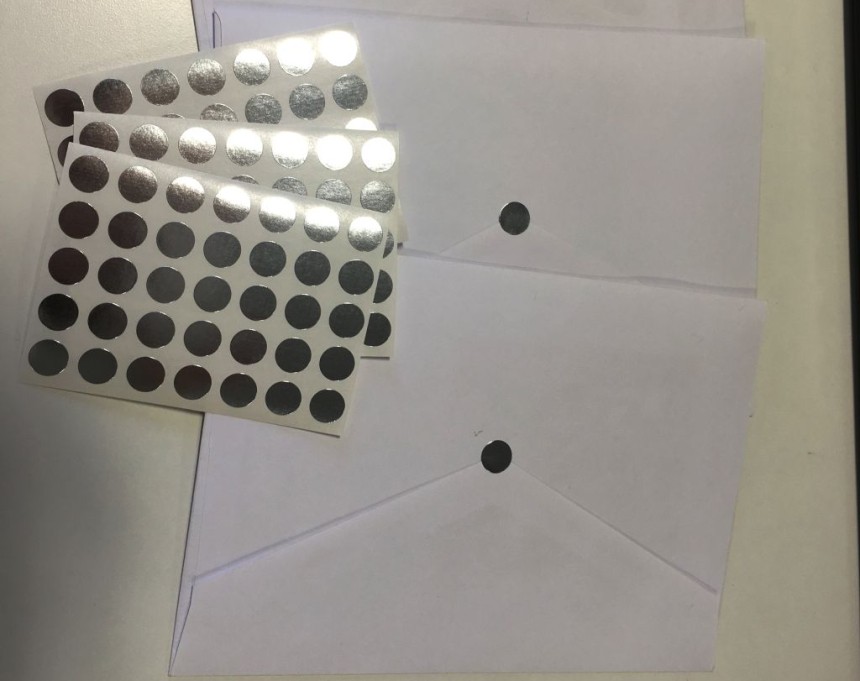 Idea three-Sealing envelopes
Simple seals
If you're the type of person who buys a lot of cards for people, whether it be a Birthday card or just telling someone they are special.
Try sealing the card with a small dot, it's very easy and it saves you from licking the envelope which let's face it, no one enjoys doing!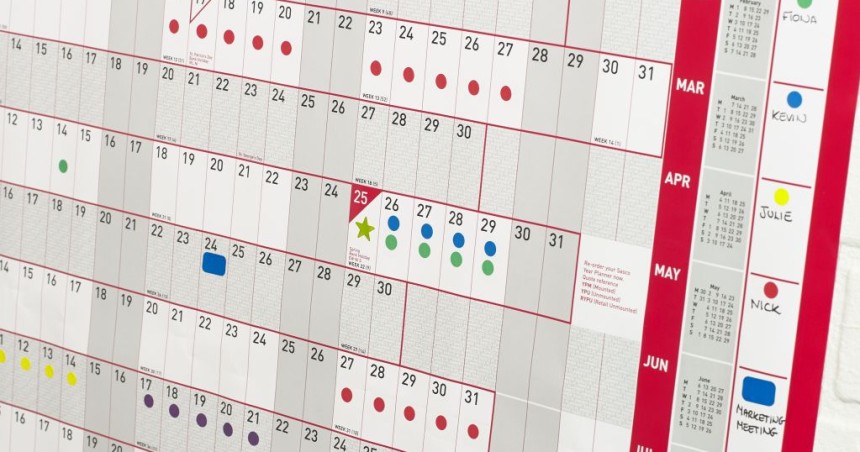 Idea four-Holiday chart
Track your office holidays with ease
It's always nice to know when anyone in the office is going on holiday or out of office. If you have a big calendar in your office, using Avery small pack, you can colour code when people are going away.
As you can see in the picture, everyone has a different coloured sticker.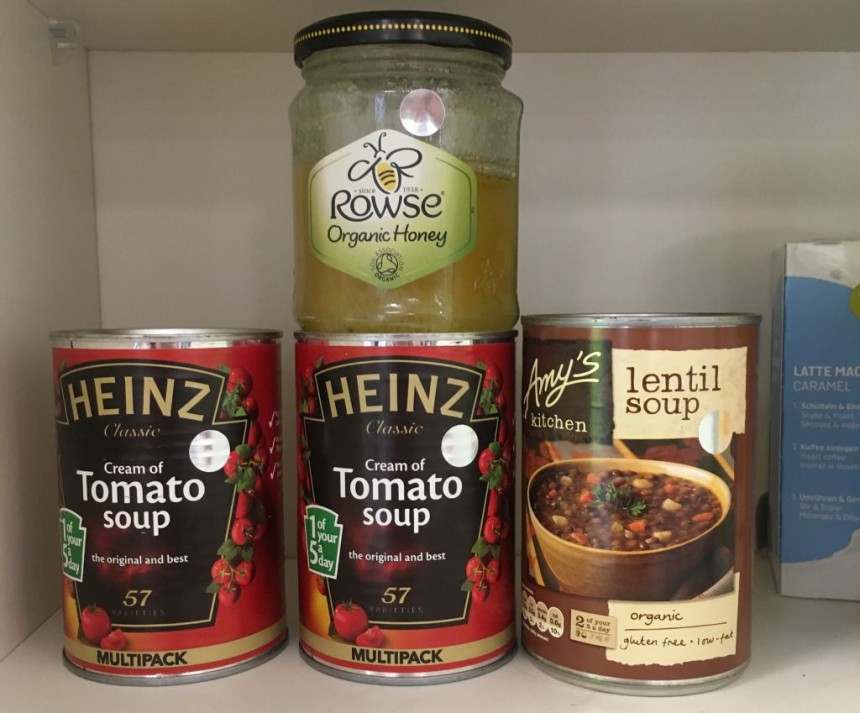 Idea Five-Colour coding food
Colour code your cupboard
If you are sharing a fridge or cupboard space with a lot of people, try using Avery small pack to put on your food/drink items to make sure no one takes them.
You can use different colours per person to colour code, so you know whose is whose.
Small pack labels we think you'd like:
Click on a product for further details