Entrepreneurship Unveiled: Stories of Passion, Perseverance, and Exceptional Products
Read Time: 5 Mins. Author: J, Kent
In the heart of Britain, small businesses are not just establishments; they are stories woven with passion, determination, and a relentless pursuit of excellence. As Buy British Day approaches, it's a perfect time to celebrate these remarkable entrepreneurs who have carved their niche in the competitive market. Today, we bring you the inspiring narratives of three British small businesses - Evie Skincare, Smith Street Coffee, and Hust and Seed Skincare - who have not only created outstanding products but have also shared invaluable advice for aspiring entrepreneurs.
Husk and Seed Skincare: Blooming Through Connections
Husk and Seed Skincare, a botanical skincare company, found their essence in connecting with people. Their Calm & Soothe Face Mask and Gently Nourishing Cleansing Balm are more than products; they're a result of listening closely to their customers. Their advice to budding entrepreneurs echoes this sentiment: "Listening is the key. Talk to your potential customers and really find out what they want!"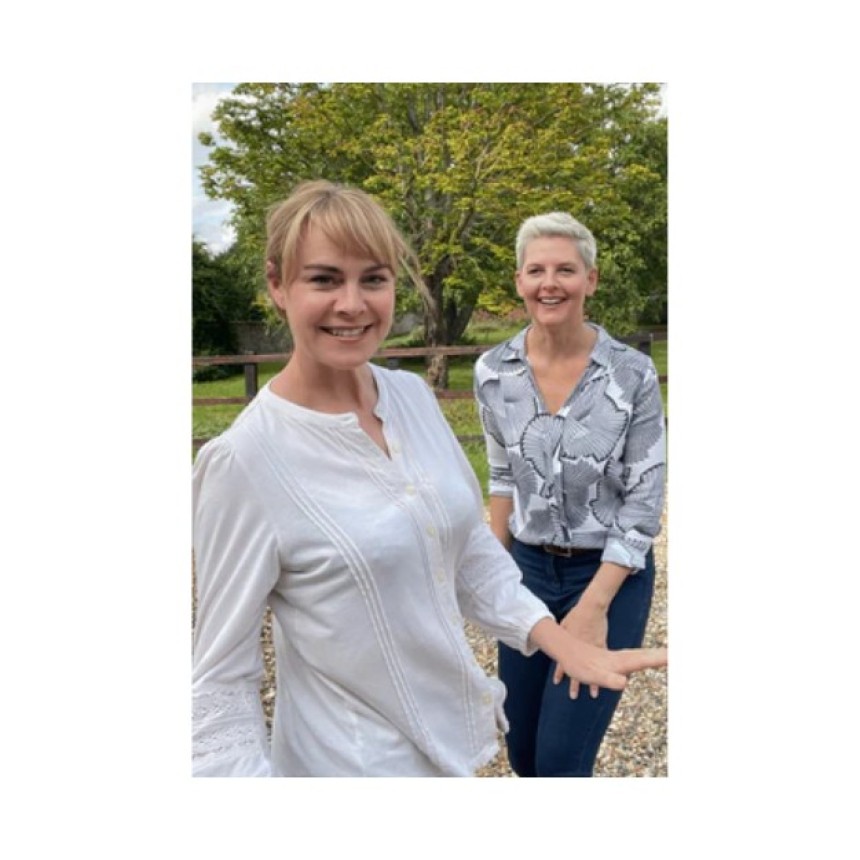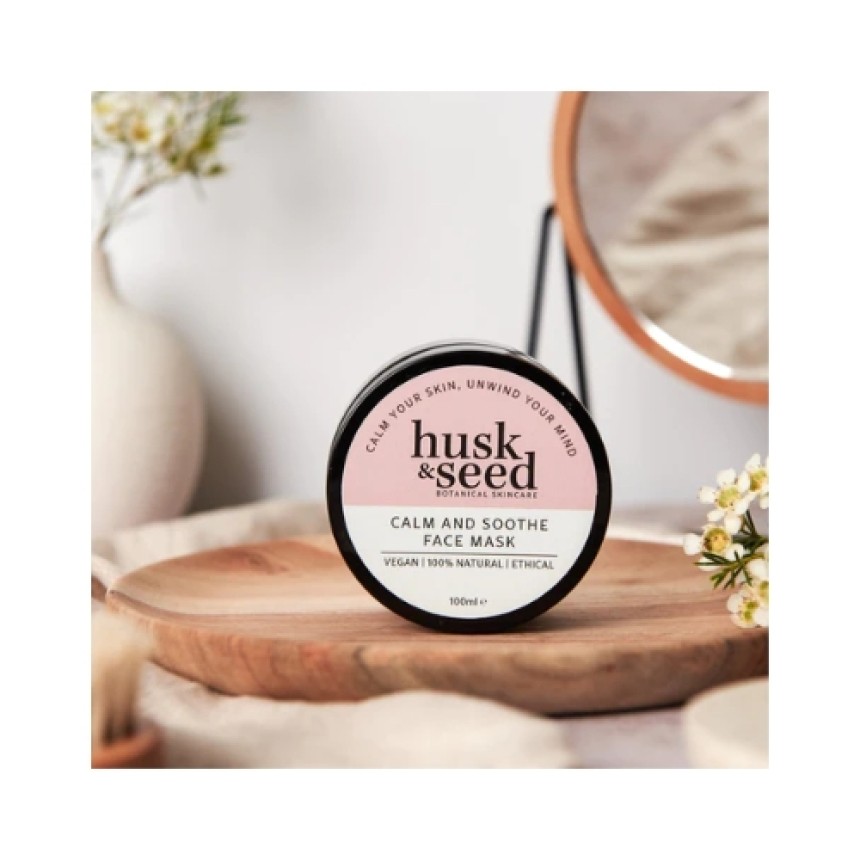 Smith Street Coffee: Crafting the Perfect Blend
Smith Street Coffee takes pride in their artistry of blending, with 'Dark Peak,' 'The Don,' and 'White Peak' being the gems of their collection. For them, hard work and a well-thought-out plan paved the way to success. Their advice rings loud and clear: "Work Hard! Make sure you have a plan and don't be afraid to invest in marketing."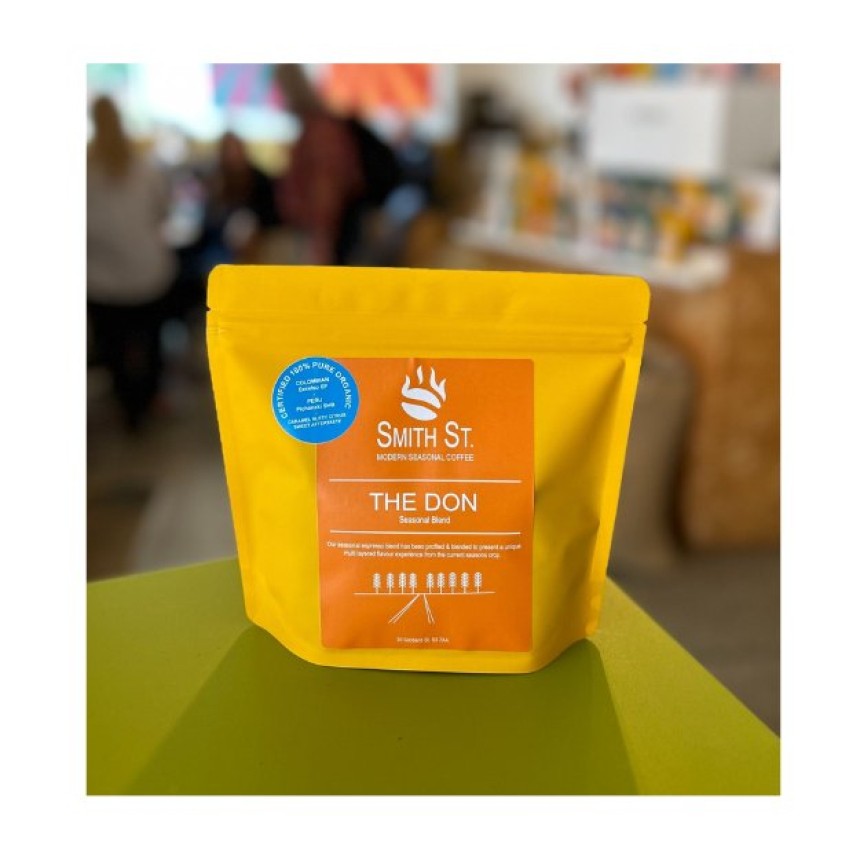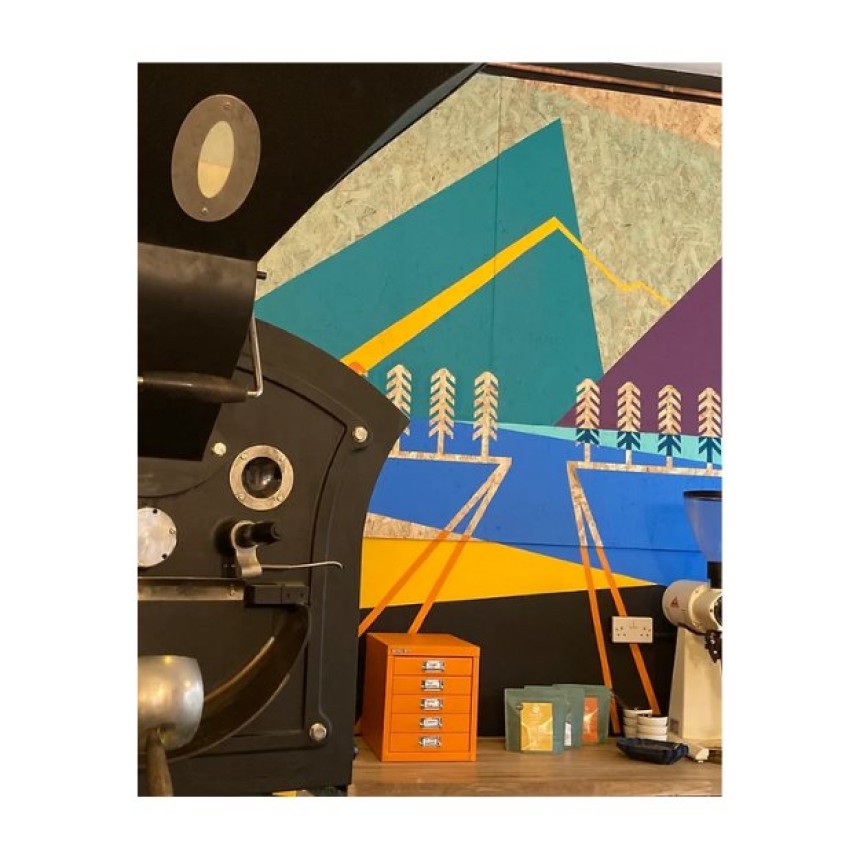 Evie Skincare: Nurturing Beauty Naturally
At Evie Skincare, the spotlight shines on their Caviar Face Cream, a miracle worker against dark spots. Evie Skincare believes in the power of natural ingredients, and their Caviar Face Cream stands as a testament to that commitment. When asked about the challenges of starting a business, their advice echoed the sentiments of many entrepreneurs: "You shouldn't give up! Especially the first year as it will be the most challenging."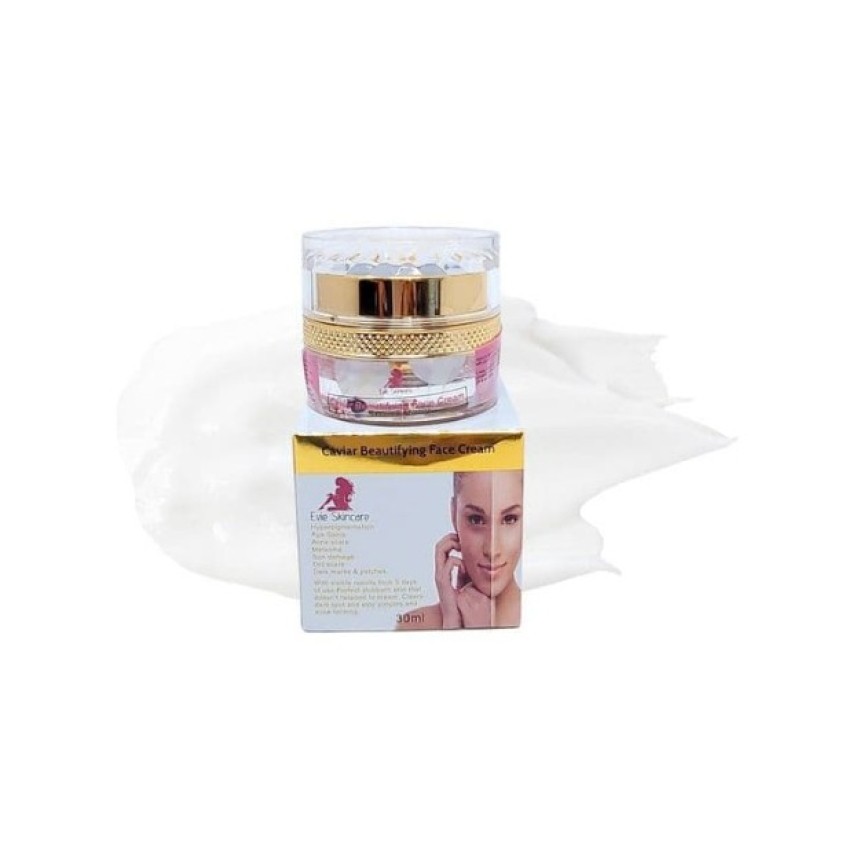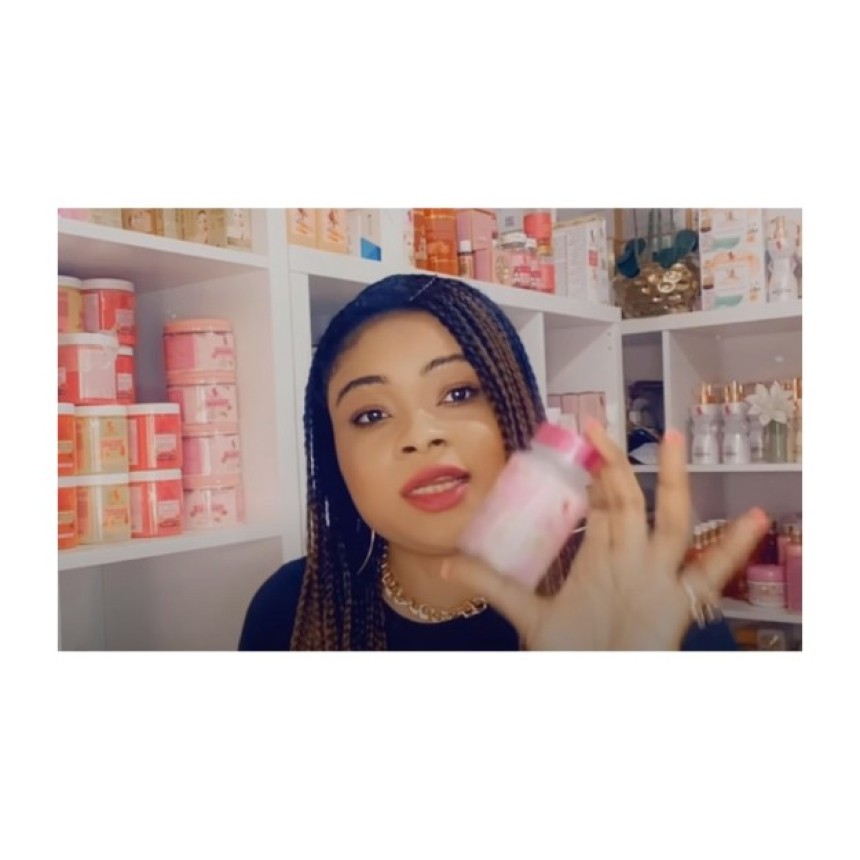 Obvs Skincare
Obvs Skincare is a company dedicated to making a difference in the world and committed to sustainable and ethical practices. All of this whilst also being an outstanding product, working to release a variety of skin conditions, including acne, eczema, and sensitive skin, their favourite being Intensive Skin Recovery Cream. Did we also mention that with every order placed a tree is planted?! Their advice to anyone looking to start a business is that you'll never feel ready, so just do it anyway.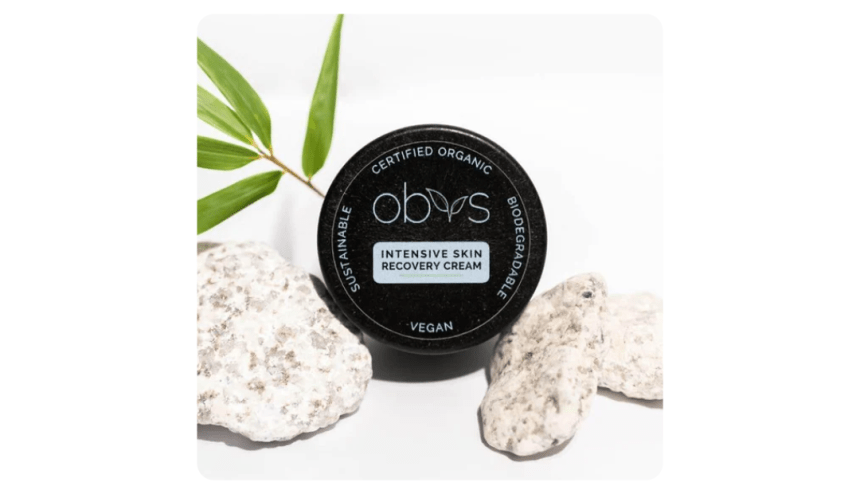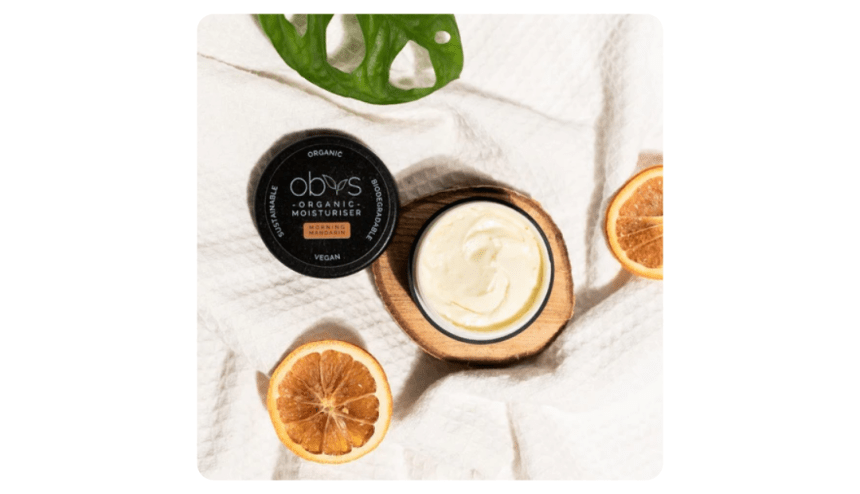 Awesome Chocolates
AWesome Chocolates is an artisanal chocolate & treat company local to the North East of England. Owner and crafter of the wonderful chocolates is Alistar who delites in creating wonderful and creative chocolate flavours, such as their favourite white raspberry rose and sea salt, as well as dark sour cherry chocolate. They found their success through preparing for the highs and lows of running a business, as well as from listening and learning from the small businesses around them and embracing their own uniqueness! 
The Natural Crayon Company
The Natural Crayon Company creates handmade, natural wax, and vegan-friendly crayons from scratch. These environmentally conscious gifts are designed to bring imaginations to life, with the classic crayon sticks, perfectly fitting in your little one's hand! Their business advice is to take things one step at a time.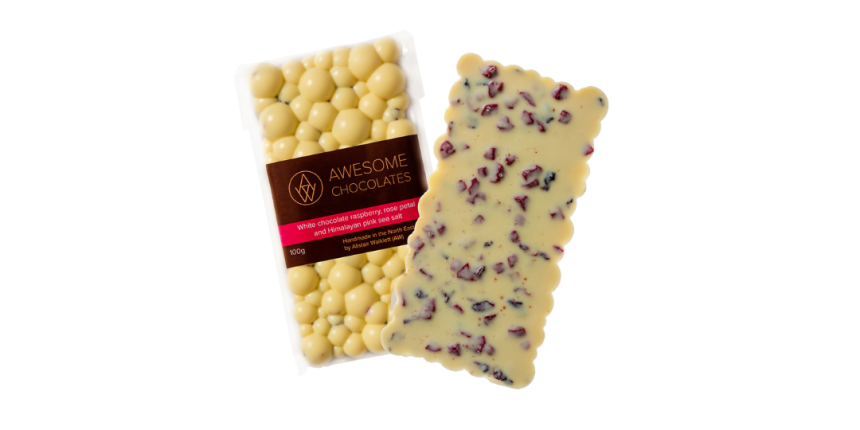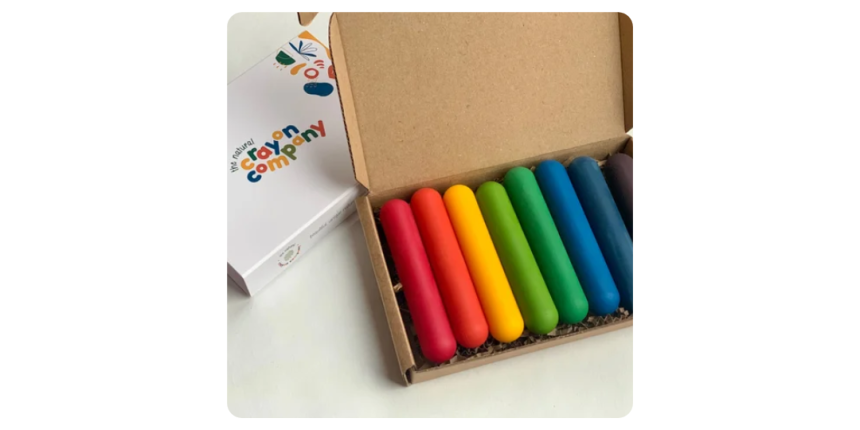 Earth from Earth
Earth from Earth produces wellness products, for the face, body and hair, with their brand ethos revolving around the synergy of natural bounties and modern science, producing unique products, such as their signature skin balm, as well as their Face Exfoliant Powder to foam, designed for gentle cleansing. With the advice to not wait for the perfect conditions to start a business, and not to be afraid of failure.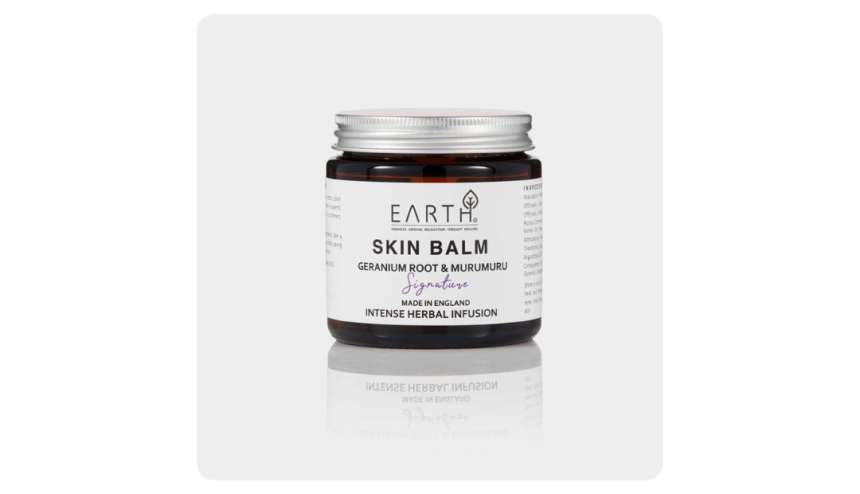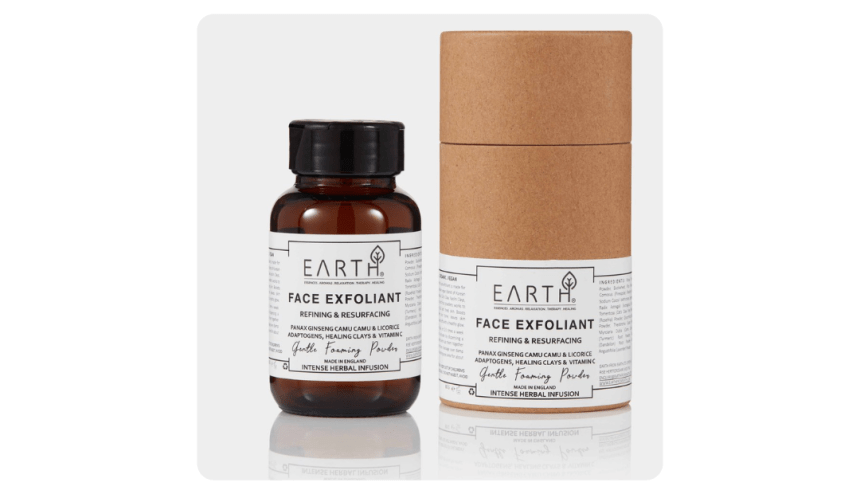 House of Rothach
Based in Ayrshire, Scotland, House of Rothach creates a variety of home fragrances and soaps, inspired by the landscapes around them. What they create is beautiful and vegan with their beautiful botanical reed diffusers standing out in particular. Some advice they give to those starting their own business is not to be afraid to reach out to other small businesses and to believe in what you are doing, and the rewards will come.
Down Route Candles
Founded in 2020 Down Route Candles is a business focused on evoking travel memories made through their hand-poured candles. With their clever packaging calling back to the retro bagging tags, used to identify different cities and countries. Down Route Candles' favourite scent is their JFK candle providing the ultimate Christmas Scent, giving a festive feeling. Their advice for starting a business is to make sure that you do your research, and know your customer base, this will be a great help in product designing and marketing, to help your business grow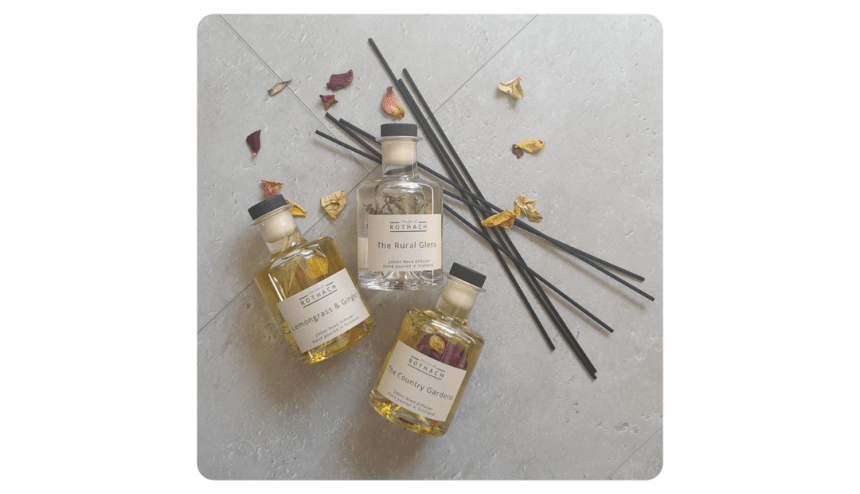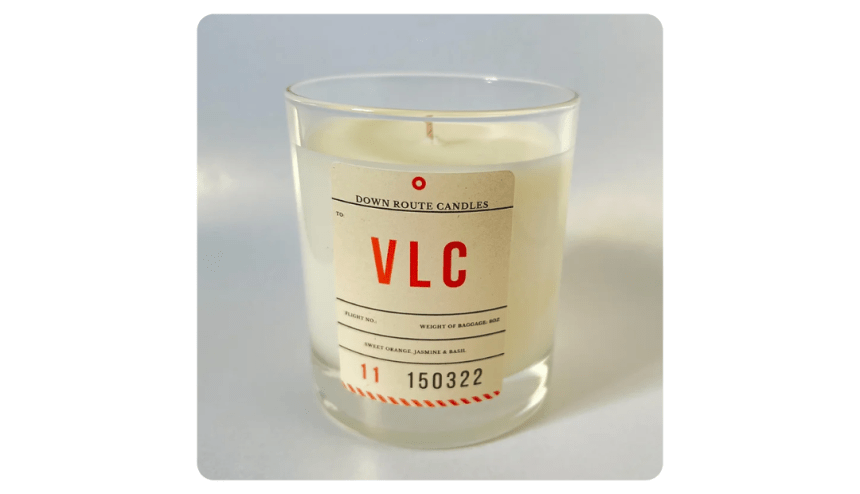 Celebrating Buy British Day: How You Can Contribute
As we approach Buy British Day, it's essential to recognize the dedication and passion of these small businesses. Supporting them means not just buying products; it means embracing stories, dreams, and a vision for a better future. Here's how you can contribute:
1. Discover Local Brands:
Explore local markets, online platforms, and social media to find businesses like Evie Skincare, Smith Street Coffee, and Hust and Seed Skincare. Engage with their stories and products.
2. Spread the Word:
Share your discoveries with friends and family. Social media is a powerful tool; use it to amplify the voices of these small businesses and to give attention to the brands that you love. A share or a retweet can go a long way.
3. Engage with Entrepreneurs:
If you have a favourite product, share your experience online. Write reviews, provide feedback, and let the world know about the incredible products and services these businesses offer.
4. Attend Local Events:
Many small businesses participate in local events, markets, and fairs. Attend these events to meet entrepreneurs in person, learn about their products, and support them directly. Not only is this a great way of supporting local small businesses but can also be a great day out as well!
5. Collaborate and Support:
If you have a skill or service that can help small businesses, why not offer your assistance. Collaborations can create a win-win situation, fostering growth and sustainability. There are plenty of businesses out there that may benefit from your skills, why not offer a hand where you can both make profit.
Do you have advice to give or a business you want to shout-out to? Let us know here
On this Buy British Day, let's not just make purchases; let's make connections. Let's celebrate the spirit of entrepreneurship that drives these businesses and the resilience that keeps them going, even in the face of challenges. By supporting local businesses, we nurture creativity, innovation, and the very essence of community. Together, we can make a difference and ensure that the entrepreneurial spirit of Britain continues to thrive...