Meet the maker: artist David Smith
How Avery Design & Print can help promote your business
We've been proud to get involved in Twitter's Handmade Hour on a Sunday evening over the last six months and it's always inspiring to discover new small businesses who join the chat to create awareness of their work. One of those that caught our eye was talented business owner, David Smith, a hugely inspirational artist. We loved his artwork so much we sent him some custom labels or stickers and a link to our Design & Print software and wanted to learn more about the work he does and discover whether Avery could help him.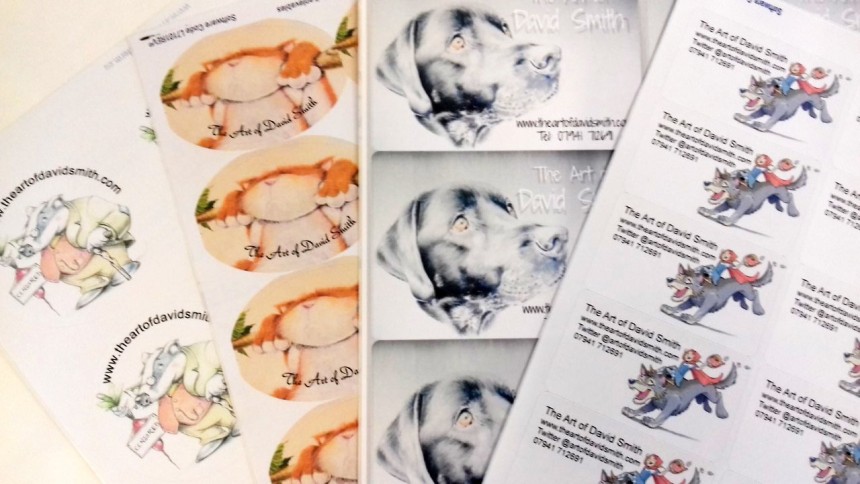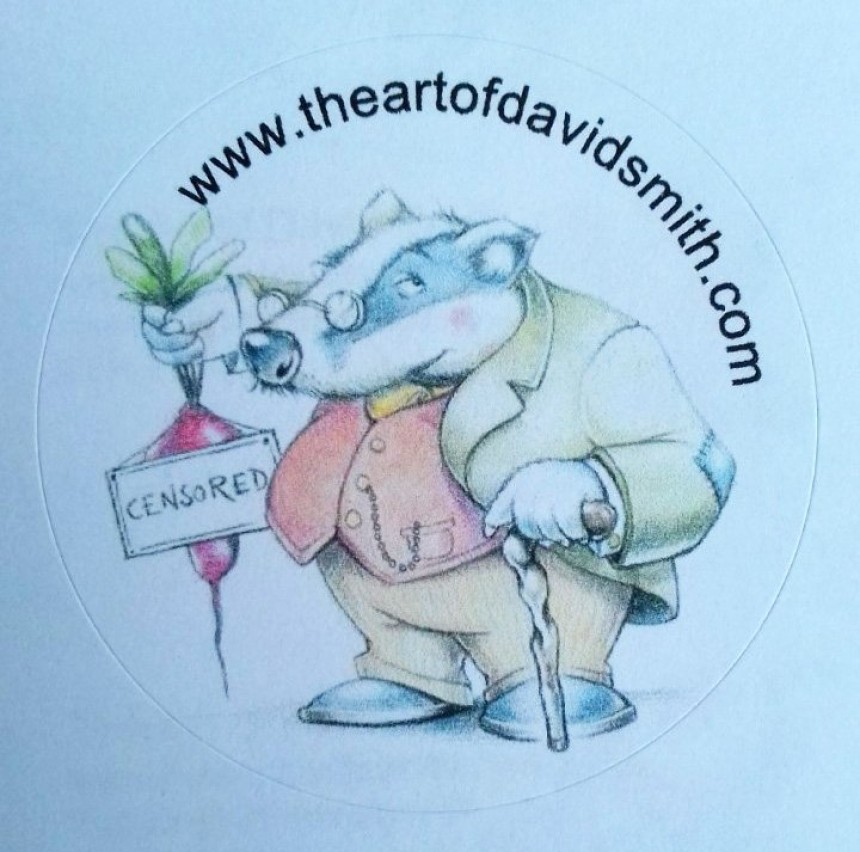 Tell us about your business
For over 25 years, I've been selling my artwork. It all began when I was at university and I started selling my art to pay for a few extras whilst I was studying, it helped with the beer fund and some new clothes. This was mainly creating things like portraits and caricatures. Following my degree, I was looking for a way to pay off my overdraft, so I started freelancing. I painted things like children's play centres doing wall murals and got most of my work through word of mouth. My tallest wall mural was 6 metres high and 25 metres long. I also did some work on bowling alleys and sports bars as well as in a few hospitals. The downside to freelancing is it's feast to famine and so when the work is coming in thick and fast it's fantastic but then when you have your quieter times it can be a real struggle. I started working in the computer games industry and from there I had the opportunity to work with Disney and Fox on various titles and I learnt so much during this and really developed my skill.  
After leaving there I moved around various different roles, but I always wanted to get back into the creative side of things. With a young family, it was easier to stay at home with my kids and so I started working for myself again. To begin with, I did quite a lot of illustration on children's books, but I also started making a name for myself doing pet portraits. This could be a much-loved current pet or an animal that is no longer with someone and my work was always given pride of place in a home. This gives me so much satisfaction. By going freelance I now have so much variety in my work. One day I could be designing a tattoo for a local parlour and the next working on logos, brochures or illustrations for another client. I've had to learn quickly to become multi-skilled and able to adapt to so many artistic styles.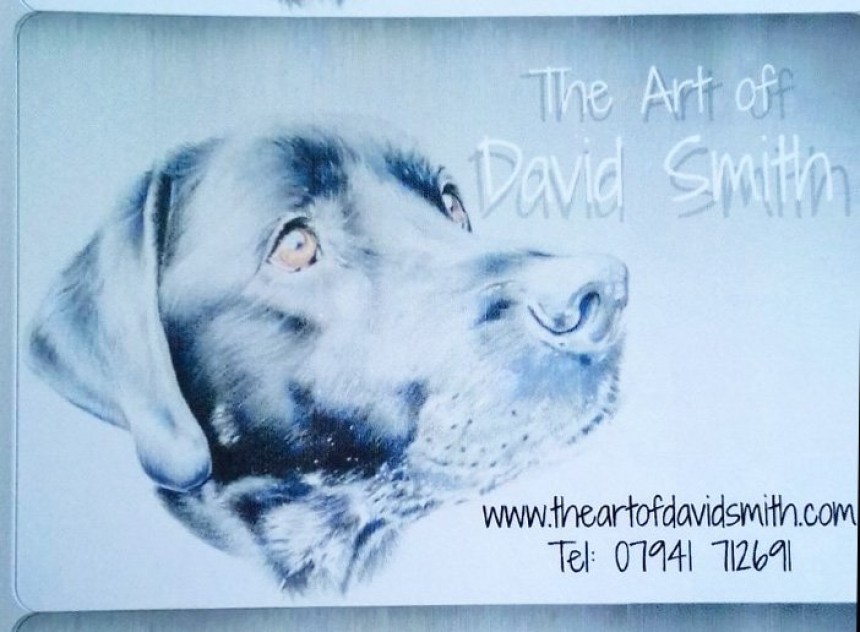 Did you always want to do this?
My love of art started very young, probably since I started school. I remember from five or six years old that the pieces of artwork the teacher liked the most each week went up on the board. In the first week, my friend got on the board and so I copied what they had done, and from then, every week there was a piece of my artwork on her wall. Creativity runs in the family as my mum is a very good artist and my grandfather was too and I think these skills have been passed down.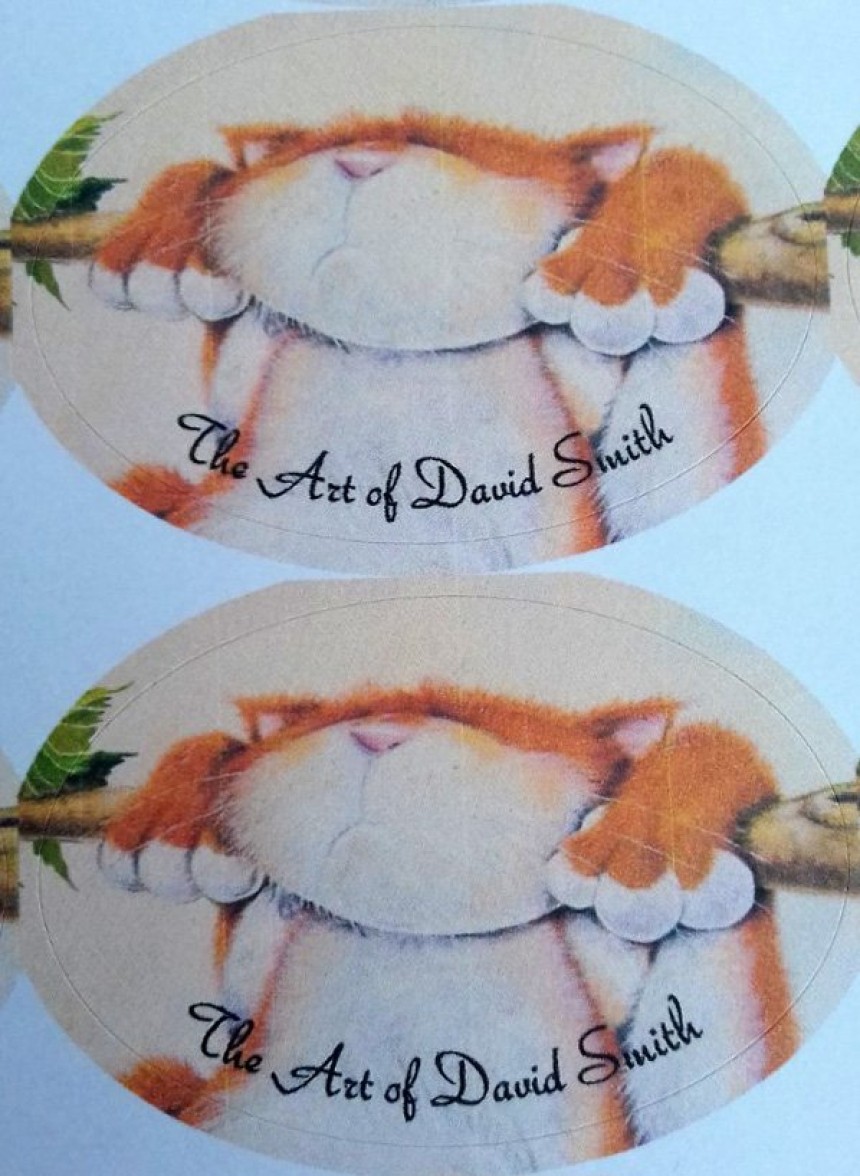 What do you love most about what you do?
It's hard to explain, but imagine not being able to do something that feels so natural and important to you. When I've worked in other industries it's always felt like something was missing. For me art is so fundamental that it moves me and to not be able to do it has a real impact on how I am as a person.
How do you promote your business?
In the past I've used Facebook a lot but with the algorithm changes this has had an impact over the years so now it's more of a placeholder. The majority of my work still comes from Twitter and I just started getting into LinkedIn. Until you sit with someone who uses it day in day out you don't realise the opportunities it can bring. Having sat with someone else who regularly uses it to drive business I realised I was missing a trick. However, it's definitely Twitter, along with my website that drives the most work.
We recently sent you some labels and asked you to try our software, what did you create?
I now use the labels to give a flavour of my artwork and drive people to the website. When designing the labels, I wanted something punchy that would make them visit my site and see many more examples of the work I do. I send so many envelopes out to prospective clients and I am sure these new labels will catch their eye on the envelope. Anything which goes out will now have them on and when I go to shows I am going to stick them on kids to catch their eyes too. Hopefully people will notice these artistic labels and want to find out more.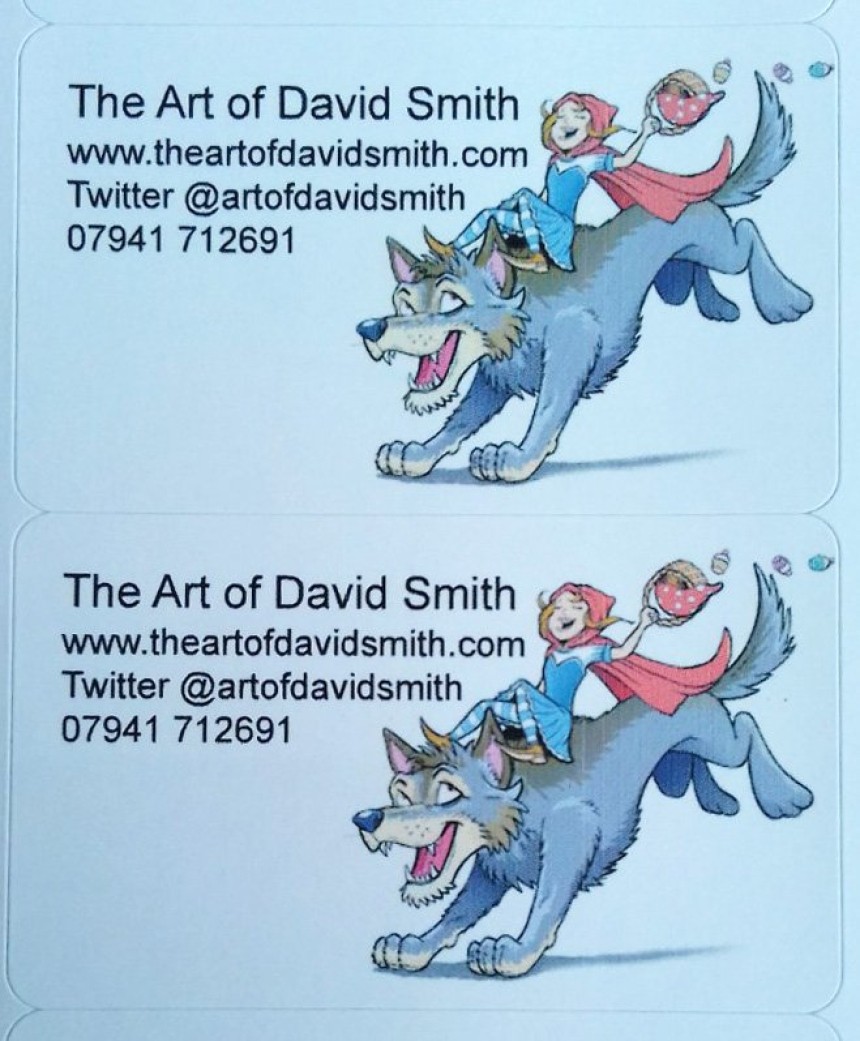 How did you find the software?
It's a dream! When I tried the same idea years ago, I would line everything up, but the bottom of the text would fall off. It's not the case with this Avery Design & Print software and I found it so easy to use. With all the templates and graphics there is so much for people to draw on and inspire them. Everything has moved on so much since I last designed labels and mine look so professional. It's amazing that I am able to do this myself at home. I've even showed the local tattooist I work with and they are going to try them for their business as I couldn't recommend the labels and software enough.
You can find out more about David Smith and his artwork online at www.theartofdavidsmith.com or follow him on Twitter at @artofdavidsmith.
These are the Avery products David used for his artwork
Avery Design and Print Template Software
Our free software includes all sorts of creative tools to help you design and print your Avery products, perfectly, every time.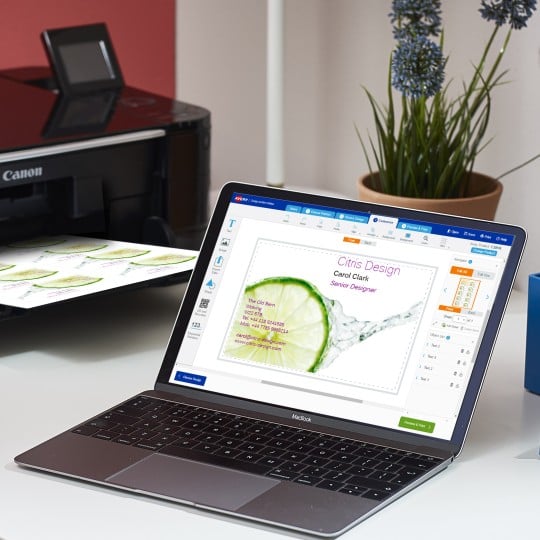 Ready to print?
Click here to open Design & Print and enter your Avery product's software code to get started.

Need some inspiration?
Why not have a look at one of our template design galleries to select a pre-design to customise