Christmas
'Tis the season to give your loved ones a unique present that they will never forget. From personalised gifts and bespoke cards to invites and place cards, we can help you make this Christmas extra special. 
At Avery, you have the option to buy Christmas blank labels, or you can design custom Christmas labels and choose from the shape, size, material and finish. Our easy-to-use Design and Print software means that you can also print your printer labels from the comfort of your home. Or if you want, you can create the design you want, personalise your Christmas stickers and we will print and ship them straight to you!
What other customers use us for
Design your Christmas stickers and labels
We understand that every gift is special which is why we have provided affordable and personalised Christmas labels to make your loved ones squeal with joy.  Our custom Christmas stickers can be used to give an extra festive touch to any gift, or bespoke card. From removable labels for any hamper to gold labels for that sparkle, our Christmas labels add something special to make your Christmas truly unique.
Designing is easy, either; create your own aesthetic using our FREE software, choose one of our FREE Christmas Designs or upload your own photo or image. Plus, our Design and Print software means you can print from home, or have them printed for you using our professional print service and shipped straight to your door!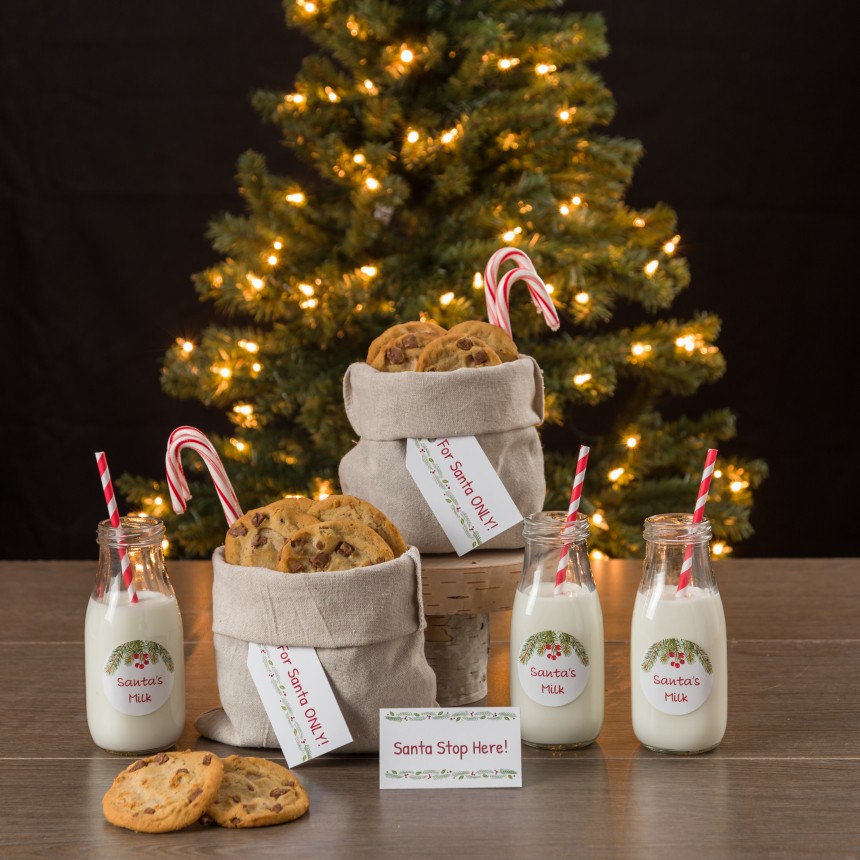 What can Christmas labels be used for?
Treat your loved ones this Christmas by designing unique personalised Christmas stickers that is sure to bring joy. At Avery, our stickers are customisable and range in size, shape, material, and finish.  
Our custom Christmas labels can be used to add an extra magical touch to any present. Our gold paper labels are great for that extra festive sparkle, or the brown kraft labels can be used for tags to give a stylish vintage look. With a variety of adhesive materials including removable, clear, silver, and cream, there is something for every gift. Plus, we provide eco-friendly and recyclable material to ensure that your gifts have less impact to the environment.   Making Christmas labels couldn't be easier with our Design and Print software where you can either print your stickers at home, or deliver from us directly. You can even enjoy free delivery if you order over £40 (not delivered by Santa though, unfortunately)!
We love it when people ad the little touches and really get creative with our labels for these special occasions. Like the nicely labelled stickers for Santa's cookies. Where will your creativity take you?
Related questions
Where to buy Christmas sticker paper?
At Avery, you have the option to buy blank Christmas labels with a range of materials such as removable, gold, and recycled paper. You can also buy custom labels where you can choose every detail from the shape and size to the material and finish.  
What sizes are available?
We offer a range of sizes for all your Christmas needs, or you can create your own custom size between 10-192 mm width x 10-285 mm height.  
How to make Christmas stickers?
You can make your Christmas stickers with our free Design and Print software where you can either use our free range of festive templates, or create your custom sticker. You can either print them at home, or have we can deliver them for you!  
What type of Christmas labels are there?
We have a variety of Christmas labels to suit your needs including Mailing labels, Card labels, and Gift labels. You can also personalise your own Christmas label by choosing the shape, size, material, finish and quantity. This gives you the freedom to pick the perfect custom Christmas label for you.