Product Branding Labels
Make your products and business stand out with our custom branding stickers, perfect for logos, product labels, and messaging. Increase your brand visibility and represent your organisation with our custom and blank product labels for a professional and polished look that enhances your brand. 
Our personalised product branding labels come in a full range of sizes, finishes, and shapes to ensure there is a label that suits your brand. Our product labels can also stick to various products such as plastic, wood, and metal!
At Avery, you have the option to buy blank labels, or you can create your own design, choosing the smaller details to ensure that your product and branding labels perfectly reflect your brand. There is also the option to print at home using our free and easy Design and Print software, or we can deliver to your door for you!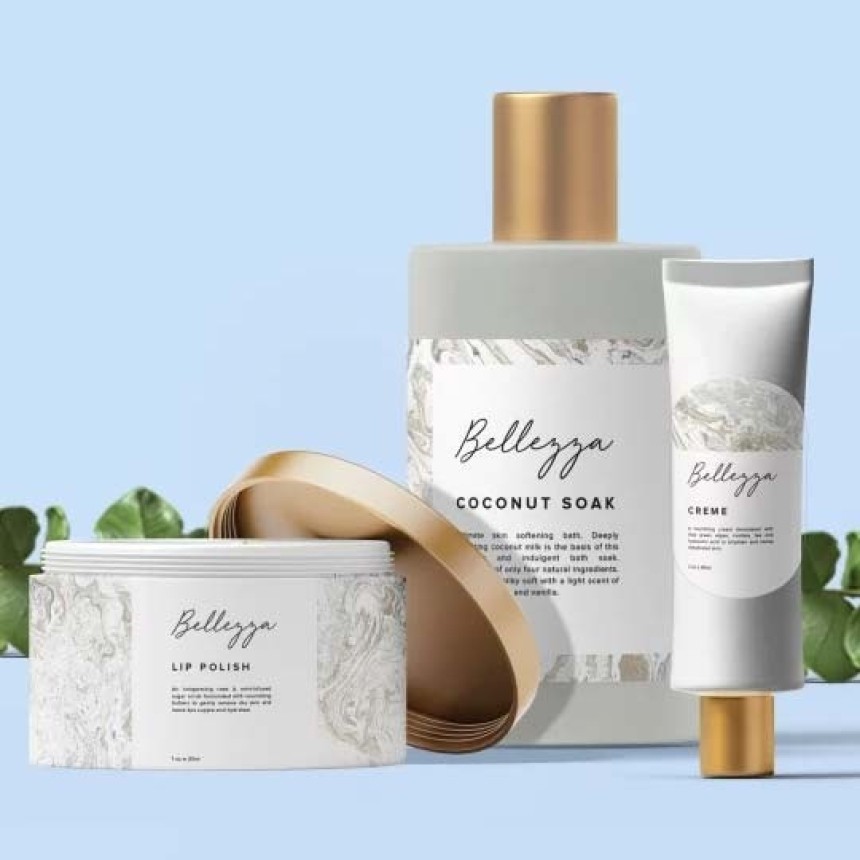 What can branding labels for products be used for?
Product branding labels are the best way to make your brand attract attention and gain recognition! Whether it's for a product, sports team, organisation, or business, our personalised branding stickers can help you upgrade your brand visibility.  Our custom branding labels are perfect to use during product launches, networking conferences, and promotional giveaways.  
Our vinyl and waterproof labels are perfect for durability and can stick on any surface! You can also opt for a more polished look with our glossy or clear labels!  
For smaller businesses, a bespoke logo sticker can elevate your product packaging and give it the perfect stylish touch! Or to level up your marketing, give a custom brand sticker as business cards for a fun and creative alternative!  
With a variety of high-quality label materials such as glossy, textured, and removable labels, there is something that will match your brand perfectly. Plus, there is the option to choose recyclable and eco-friendly materials to help your organisation stay sustainable!
Related questions
How do I turn my logo into a sticker?
By using our free and easy design tool, you can either upload your own logo, or you can use our professional template selection to find the right logo for you. Once you have your design, you can then pick the material, size, and finish of your label to fit your business. And that's it! You can either print them out yourself using our Design and Print software, or we can deliver them for you!  
How do businesses and organisations use stickers?
There are so many ways to use stickers for your business! Our custom branding labels are perfect to give away to potential customers to help build recognition. Many people put them on computers and water bottles so that's free advertising! Also, if you have a product, you can also use them for labelling. Our wide range of materials means that our labels will give a professional touch to any product! Why not have a go making your own branding label today?  
What are product labels?
Product labels are put on goods to allow customers to easily identify and learn more about products. Product labels will vary and some products may need more than one label if there is more information needed like food products which need to show an ingredient list. Usually, a product label will include your logo, your business address and contact details, product details like part number, barcode (EAN/UPC) and other accreditations such as trademarks or kitemarks. 
How long does delivery take?
Our standard delivery can take between 3-5 days to arrive, but you can also choose fast-tracked delivery if you need them earlier. You can even enjoy free delivery for orders over £40! If you have any more questions, take a look at our Delivery and Returns FAQs.  
Can I save my designs and come back to them later?
Definitely! With our easy-to-use Design and Print software, you can save, edit, and revisit your designs anytime. If you have any questions related to our software, check out our Avery Design and Print FAQs.