Avery Print Service Material Sample Pack
Out of stock
Out of stock.
Want printed personalised labels and stickers but aren't sure which material to choose? Our sample packs may be able to help. They contain all 10 materials, rectangular in shape, 60 x 100mm and are printed in a range of colours to display print quality for both text and image. The materials included are as follows:
Paper
Waterproof
Plastic/Vinyl
Clear
Cream textured Paper
Recycled Paper
Kraft Paper
Removable Paper
Gold Paper
Silver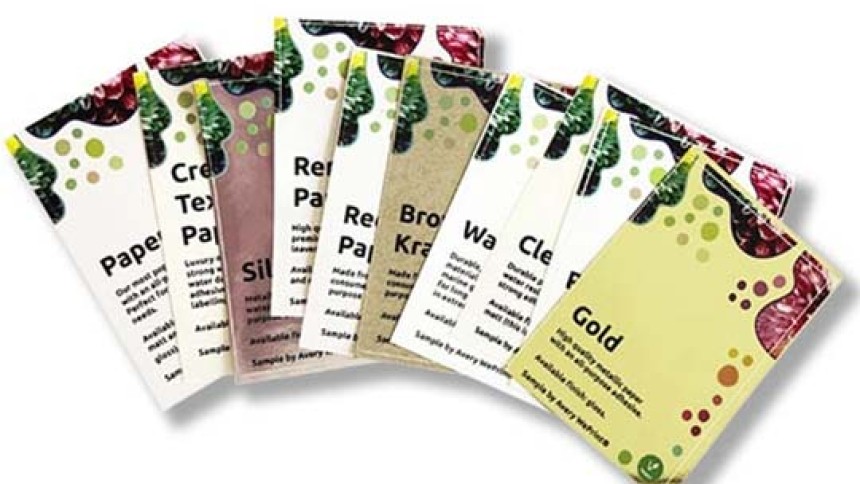 Further information will be provided within the sample pack. If you're looking for samples printed with your own logo we suggest ordering a £12 order to test. Please note: delivery to the UNITED KINGDOM ONLY, your samples will be sent via royal mail. Due to COVID samples are dispatched once a week, this does not apply to our print service which still delivers within 3-5 working days.