Craft Labels
Craft labels are a great way to brighten up an art project, homemade product, gift or to add something special to children's crafting. Personalised craft labels and stickers can also add a unique element to put your own touch on whatever you're creating. 
From teachers and parents to small businesses looking for labels for handmade items, we have everything you need to create your custom craft labels! Whether you have an exact idea of what craft labels you want to create, or you're in need of some design inspiration for custom craft labels, we have options for you. 
The best part? You can either have your craft labels delivered to you, and enjoy FREE DELIVERY on orders over £40, or you can use our Design & Print software to create your labels and print them at home using our Blank Labels and Printer Labels.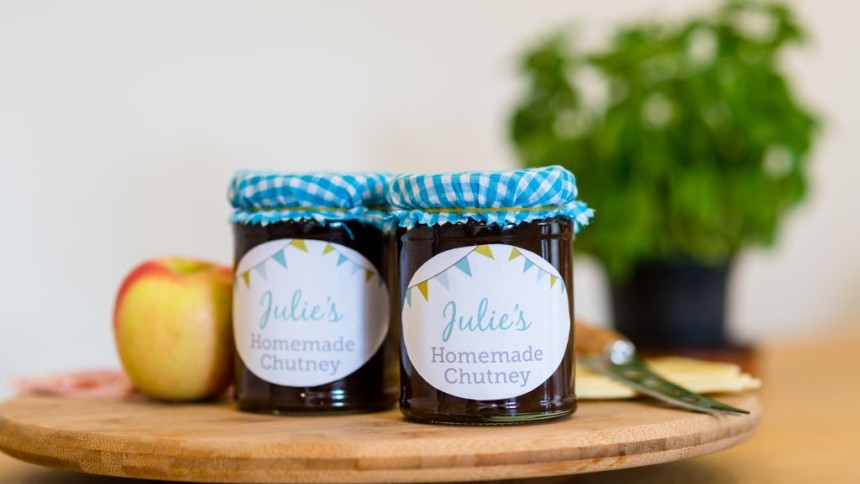 Design Your Craft Labels and Stickers
We know that designing custom craft labels can go one of two ways; you know exactly what you want, or you need a bit of help to decide how you want them to look. 
If you already know what you want your personalised craft labels to look like and you've designed them, you can upload your design straight from your phone, tablet, or computer to our website. You can upload these as either image files or in PDF format. This option is particularly ideal if you own a small business and want to create branded labels for handmade items!
Don't worry if you're having a hard time coming up with ideas of how you want your custom craft labels to look, that's why we offer our Avery Design & Print online service. At no extra charge, this service gives you access to a design tool and online templates to help you design your craft labels.
Take a look at our wide range of free templates to start imagining what your personalised labels could look like.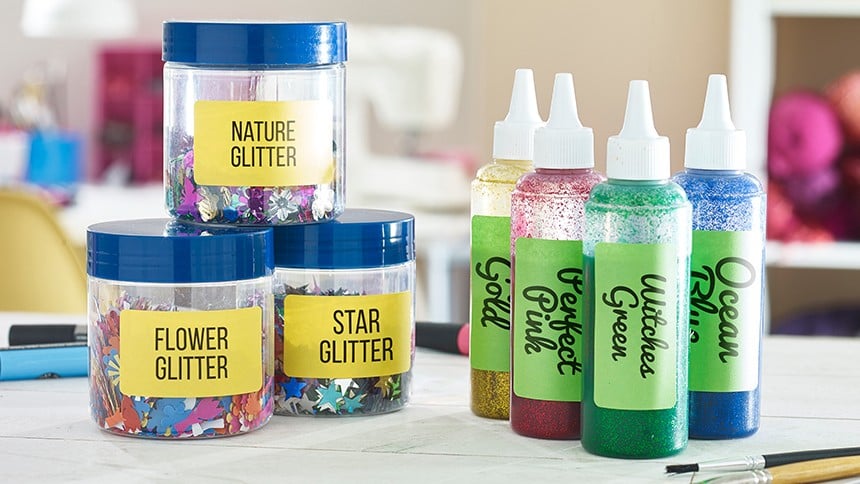 What can Craft Labels be Used for?
Our craft labels can be used for many things like product labelling, product creation, as reward stickers for teachers or carers, or for general arts and crafts activities. The versatility of our craft labels means that they're very multi-purpose. 
Additionally, our custom craft labels come in different materials including waterproof, recycled, and Kraft materials like Kraft paper labels, Kraft sticker paper, and Kraft brown labels. We also provide various shaped labels so that you can choose what style best fits your design. We want you to have personalised craft labels that fit your requirements exactly, so whether you want circular kraft paper labels or rectangular vinyl labels, we've got fantastic options for you. 
If you need any more inspiration on how to use your craft labels, we have several blogs on topics surrounding crafting to help you out!
FAQs About our Craft Labels
Is delivery included in the cost of the craft labels?
Delivery is included in the cost for any orders for craft labels that are £40 or more in total. For any orders that are under this cost, a standard delivery charge of £2.99 will be added to your order.
Do you sell Kraft labels?
We sell a wide range of kraft labels, including kraft paper labels! We have a range of blank Kraft labels available for purchase on our website so you can have kraft brown labels in no time at all. Kraft labels are ideal for crafting activities and for creating labels for handmade items.
How do I use Avery Design & Print to make my personalised craft labels?
With Avery's Design & Print software, you can create your personalised craft labels and print them from the comfort of your own home. We have demo videos available on our site to help you use our Avery Design & Print service. You can view these on our Avery Design & Print - Help Videos page.